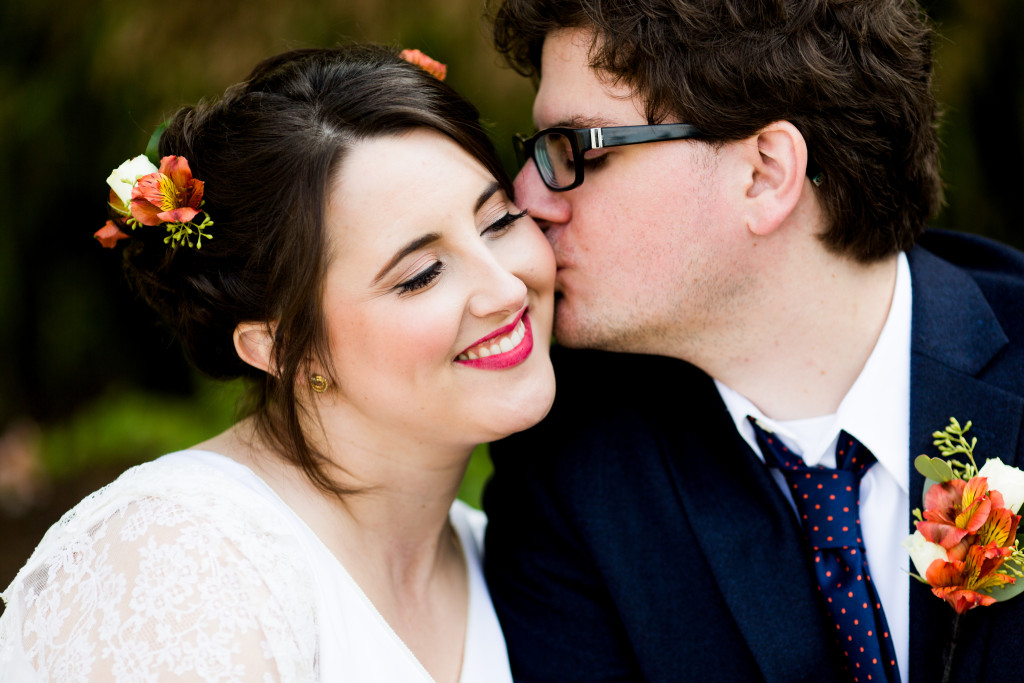 On Saturday, October 3, 2015 Leslie and I were married!
Below is the wedding script, written in part by Jay Edwards and photography by Ashley Porton.
---
Entrance of the bride (guests sing "Wagner's Bridal Chorus" as loudly and obnoxiously as possible)
OPENING:
Friends, family, acquaintances, public enemies, secret enemies, aspiring enemies and guests:
Love is patient. Love is kind.
It does not envy, it does not BS, it is not arrogant or a big jerk.
It does not smack up others, it is not snappy or hangry,
Love makes coffee, and goes out for gelato.
Love does not rejoice at flushing the toilet when Other Love is in the shower, but rejoices in the truth.
For if I have prophetic powers, and understand all the mysteries and knowledge of the universe, but I do not have love, I am nothing
If I give away all my possessions, but I do not have love, I gain nothing.
And if I watch The Never Ending Story, but I do not have love, I am The Nothing.
All you need is love
Da Da Dadada
All you need is love, love
Love is all you need
1 Corinthians 13: verses 1-8
New Revised Standard Version
---
---
INTRODUCTION OF COUPLE:
Today, a tradition with a long and changing history, and an ever brighter and adventurous future before it, claims two more victims, Leslie and Dennis, who have decided to share together their home, their journey and mortgage.
If anyone here can show just cause why they may not be lawfully be wed, we have set up a microphone right behind me (gestures to pond). Just keep going, you'll see it. If not, you may forever hold your piece.
---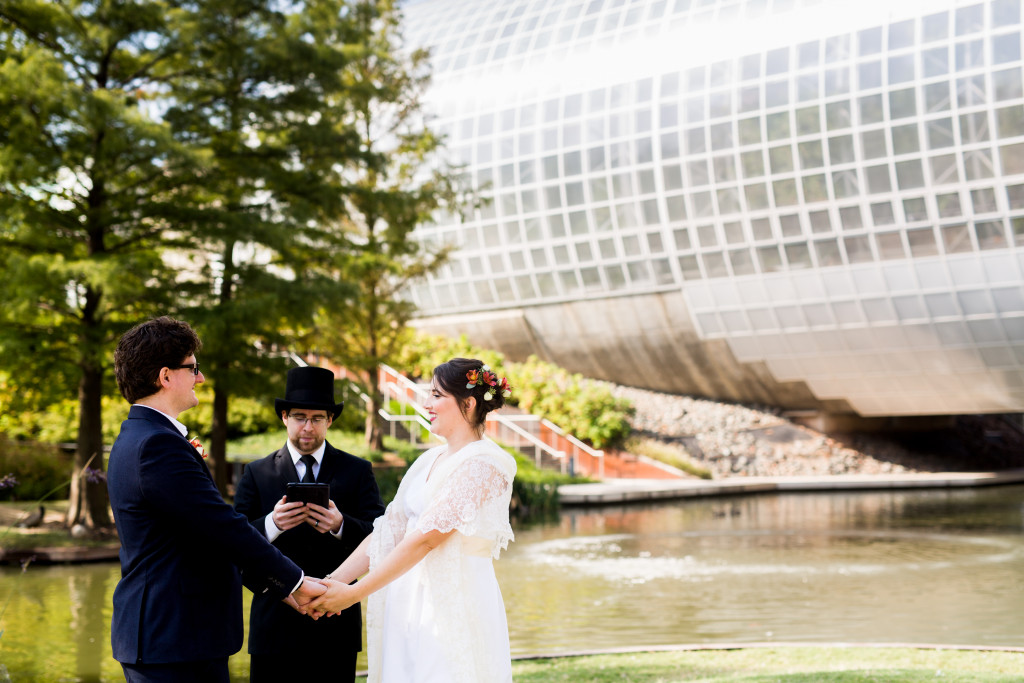 ---
INTENT:
Leslie, do you take Dennis in marriage, to support him, to respect him, and encourage him in all manner of shenanigans? (If so, answer "Yeah, sure.")
Dennis, do you take Leslie in marriage, to support her, to respect her, and encourage her in all manner of shenanigans? (If so, answer "Yeah, sure.")
---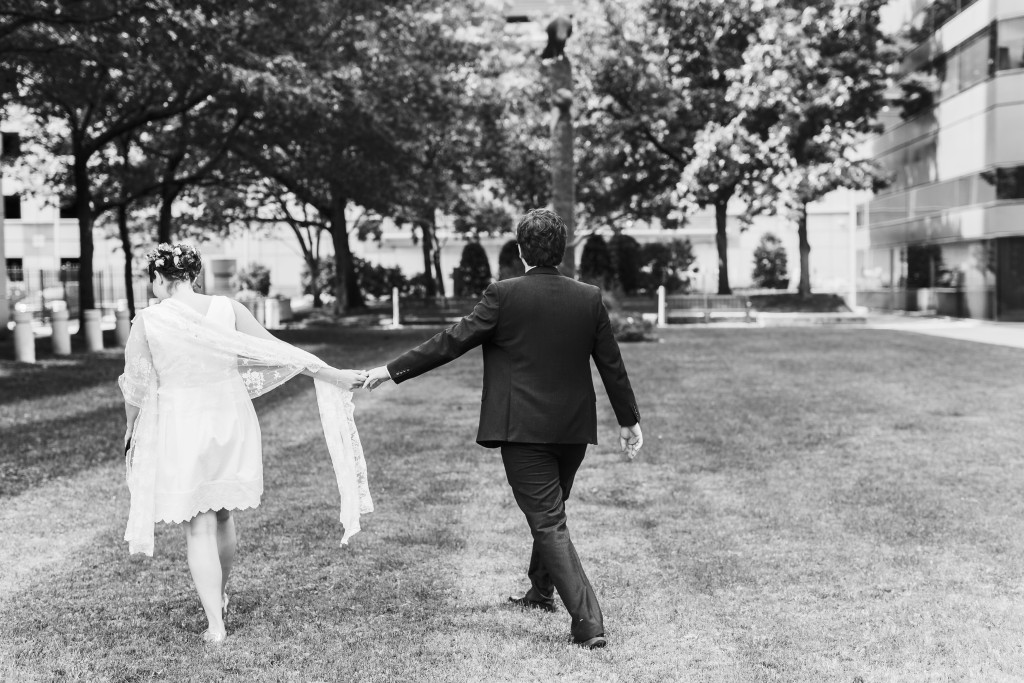 ---
READING:
Leslie and Dennis, having heard that it is your intention to be married to each other, I now know that you will not walk away and I can read long things:
OBERGEFELL ET AL. v. HODGES
From their beginning to their most recent page, the annals of human history reveal the transcendent importance of marriage. The lifelong union of a man and a woman always has promised nobility and dignity to all persons, without regard to their station in life. Marriage is sacred to those who live by their religions and offers unique fulfillment to those who find meaning in the secular realm. Its dynamic allows two people to find a life that could not be found alone, for a marriage becomes greater than just the two persons. Rising from the most basic human needs, marriage is essential to our most profound hopes and aspirations.
The centrality of marriage to the human condition makes it unsurprising that the institution has existed for millennia and across civilizations. Since the dawn of history, marriage has transformed strangers into relatives, binding families and societies together. Confucius taught that marriage lies at the foundation of government. This wisdom was echoed centuries later and half a world away by Cicero, who wrote, "The first bond of society is marriage; next, children; and then the family." There are untold references to the beauty of marriage in religious and philosophical texts spanning time, cultures, and faiths, as well as in art and literature in all their forms.
…
Marriage responds to the universal fear that a lonely person might call out only to find no one there. It offers the hope of companionship and understanding and assurance that while both still live there will be someone to care for the other.
…
No union is more profound than marriage, for it embodies the highest ideals of love, fidelity, devotion, sacrifice, and family. In forming a marital union, two people become something greater than once they were.
---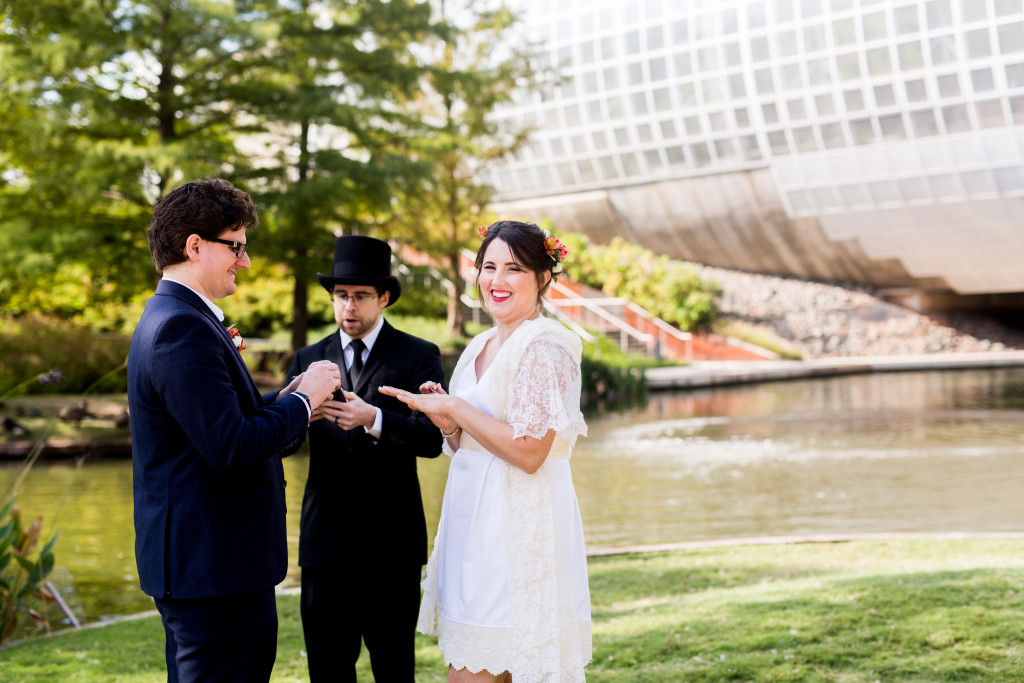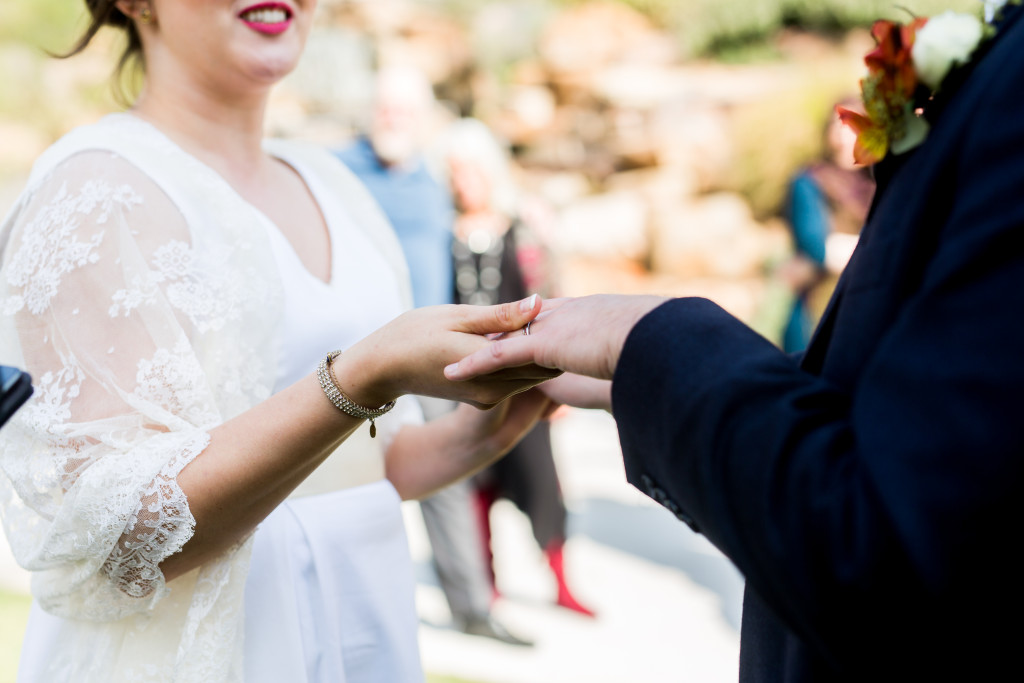 ---
RINGS:
I understand there are rings available:
Dennis/Leslie, as you place this ring on Leslie's/Dennis' finger for the first time, repeat after me:
(Thank you for the beautiful ring.)
I Dennis/Leslie
Promise to you Leslie/Dennis
No matter what goes wrong
No matter what goes right
For better or for worse,
In sickness and in health
While awesome and while lame
I will love and cherish you
Just as I always have
Except legally now
---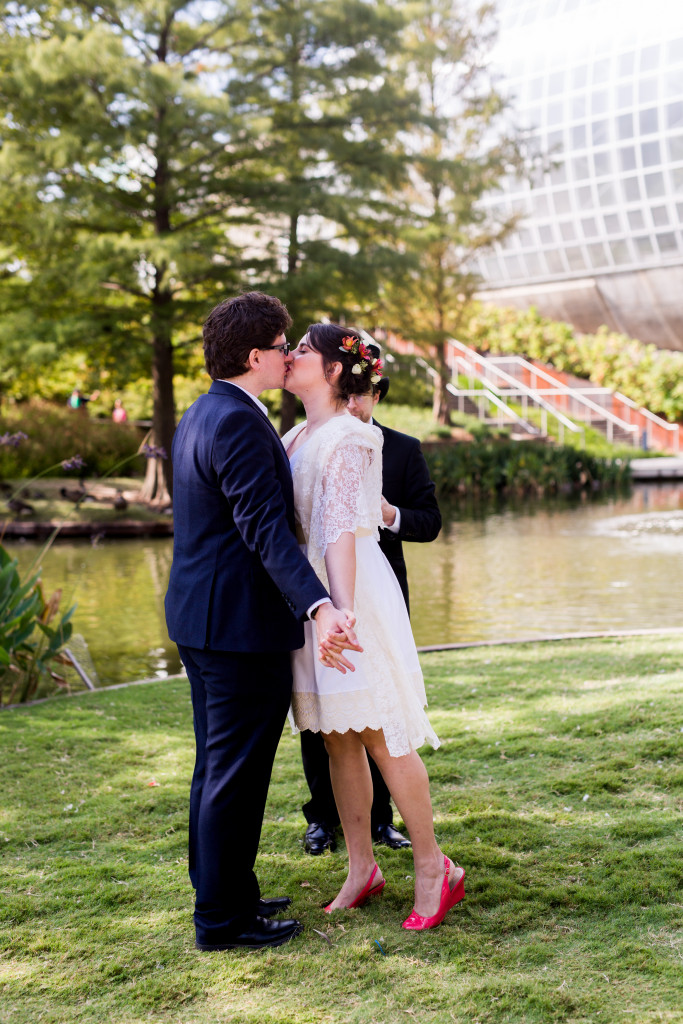 ---
DECLARATION:
By the power invested in me by the state of Oklahoma, I now pronounce you husband and wife.
Kiss!