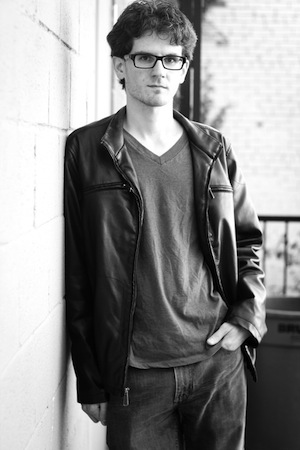 Hey, I'm Dennis Spielman.
In short, I'm a creative person that writes the most unusual stories for books, movies, and shows. Notable works include my travel and interview site, Uncovering Oklahoma, and my various books. I have an ENFJ personality, if that helps. This site is to let everyone know about the projects I'm working on and my journey to destroy boredom.
My list of my favorite things are in alphabetical order – not by rank – with links to Wikipedia.
Favorite Music Artists?
Metric, My Brightest Diamond, My Chemical Romance
Favorite Writers?
Neil Gaiman, Steven Moffat, Joss Whedon
Favorite Movies?
The Avengers, Blade Runner, Cabin in the Woods, Fight Club, The Fifth Element, The Good, the Bad, the Weird, Scott Pilgrim vs. The World, Sucker Punch, The Princess Bride, Up
Favorite TV Series?
30 Rock, Agents of S.H.I.E.L.D., Alias, Alphas, Angel, Arrow, Battlestar Galactica, Buffy the Vampire Slayer, Chuck, Doctor Who, Firefly, Haven, Sherlock, Veronica Mars, Warehouse 13
Contact Me
November 4, 2011 by Stf Bidelspach













Photo set by Stf Bidelspach in Norman, Oklahoma on Friday, November 4, 2011.
What to keep updated?
Follow me on Google+