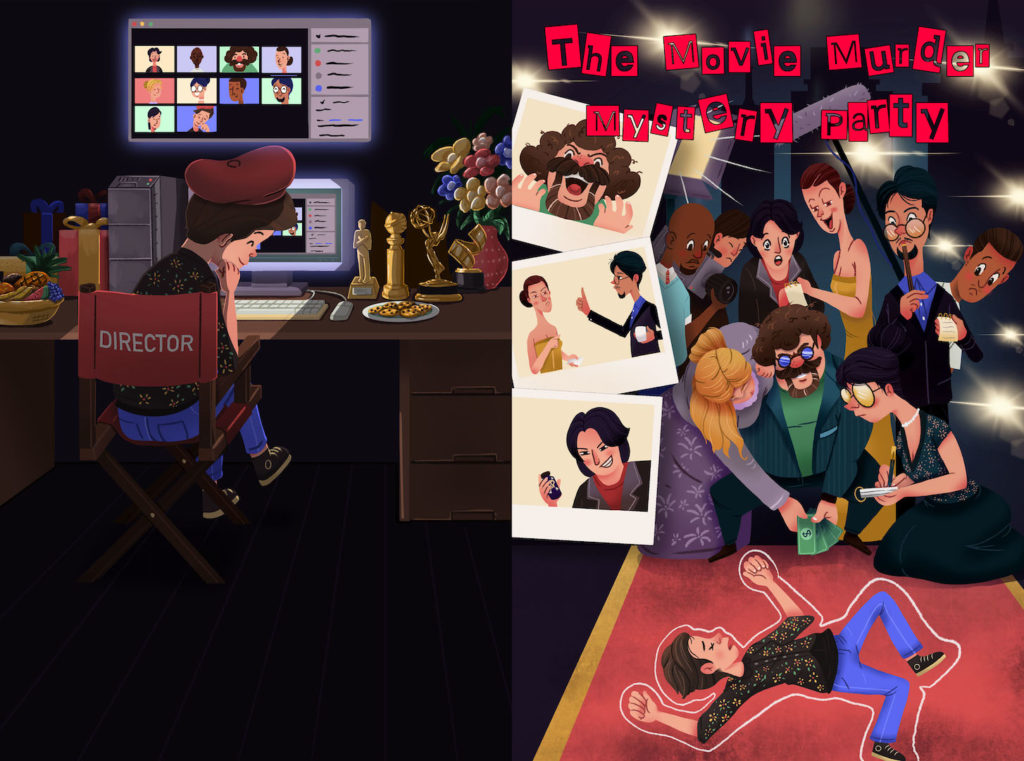 Liven up your night with murder! In this murder mystery game, guests take the roles of various cast and crew members (from a selection of 20 characters) celebrating the completion of filming of their movie when the Director suddenly dies at the party. However, the paranoid Director hid magical clues revealing hints as to who committed the crime. The scavenger hunt, the use of improv instead of scripts, couples' rules, and the randomization for the murderer bring unique features to the classic murder mystery game. There are even notes on how to play the game virtually.
Also included are the instructions for Assassin Agency Commander. Each player is in charge of an elite assassin to prove their managerial skills as each agency works to collect the most funds – while avoid being killed themselves – and score a big government contract. Use luck, memory, backstabbing, and clever deductions to win all The Contract.
But, wait! There's more! Lastly, there are rules for an indoor capture the flag style game with murder! Enjoy three different party games in one book by Dennis Spielman.
Order Digital eBook Version:
Order Paperback Version
Links