Welcome to my archive of free short stories I've written that take place throughout my fictional universe. I tend to write speculative fiction, urban fantasy, sci-fi, horror, and weird fiction stories, but you'll find an eclectic assortment of works here.
Stories here are sorted in alphabetical order by title. For the latest tales, browse the short stories tag. For short movies, jump over to the short films page. I've also tagged stories with reoccurring characters, making it easy to find other works with that character. You'll find those tags at the bottom of each story. You can also check out the Serials section for stories that build upon each other. All of my fictional stories here take place in my 16th Pheonix Universe, which involves multiple planets and periods of time.
If you love my work, join me on Patreon, and follow me on Twitter, Instagram, Reddit, and YouTube. You can also check out my store to buy t-shirts, hoodies, mugs, and more featuring characters from my stories.
All stories may not be reposted or published without permission.
Happy Adventures!
---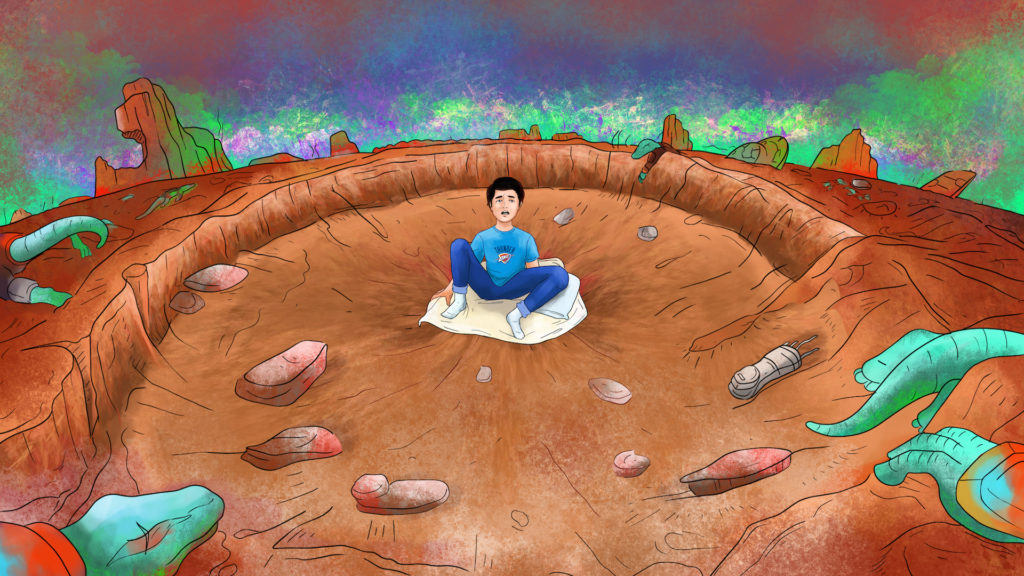 Be careful mocking eccentric small business owners, asking them for an adventure because you might find yourself on an alien planet.
A pair of time travelers meet in the past at the infamous Mercury Theatre and end up getting into an argument about history; unaware people are listening to them.
The writing group Janet is a part of takes a turn for the weird when two strangers interrupt with peculiar questions and challenges Janet's curiosity to walk through a mysterious golden door.
Upon seeing a news story about his death, Jason visits the crime scene for answers.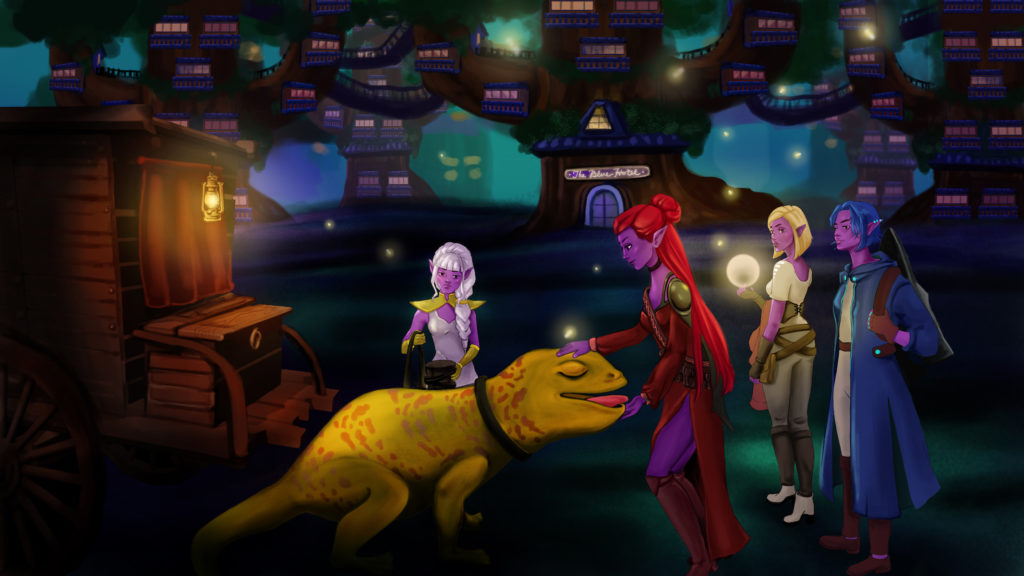 In a fantasy world where everyone gains a power of light on their 17th birthday, a group of adventurers searches for a place to rest for the night after destroying a laboratory performing harmful experiments on people. The boutique treehouse-style hotel they do find has some secrets of its own.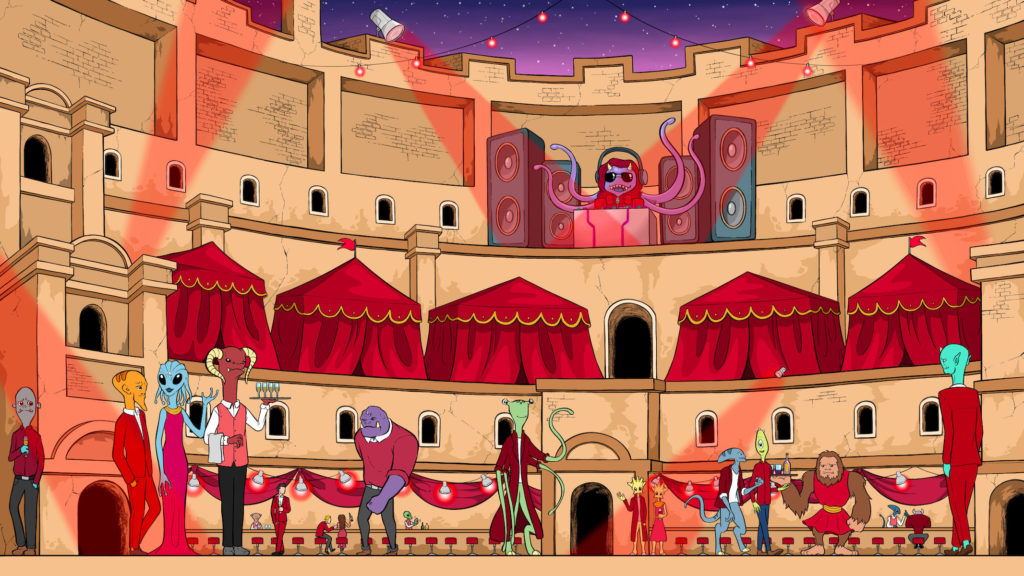 A Story with The Sounds
A surprise date night takes a wild turn when a dead body falls onto the dance floor. The couple tries to solve the mystery using a music player that allegedly predicts the future using song titles.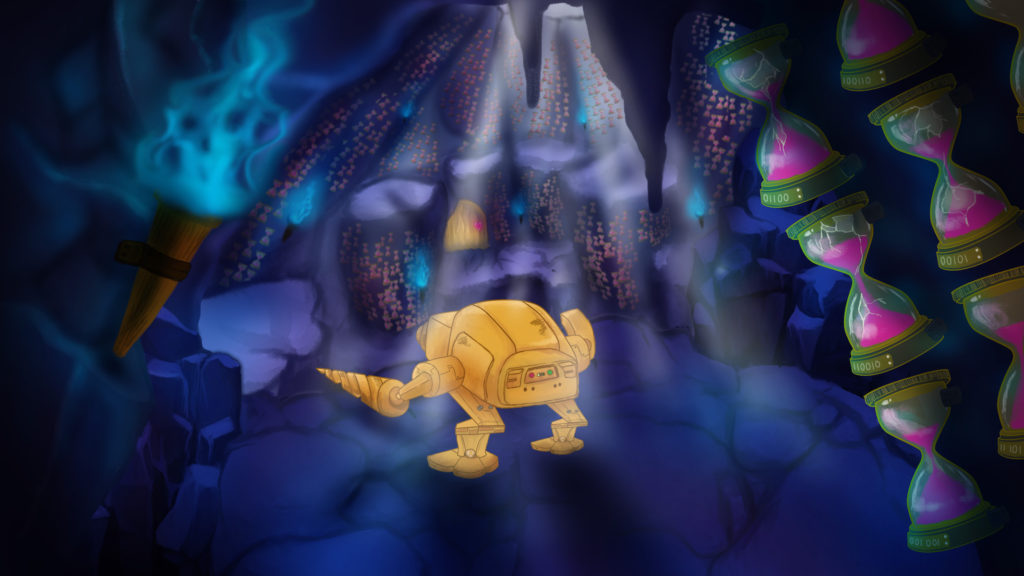 While digging for resources on their polluted planet, Talus finds themself in a cave filled with hourglasses.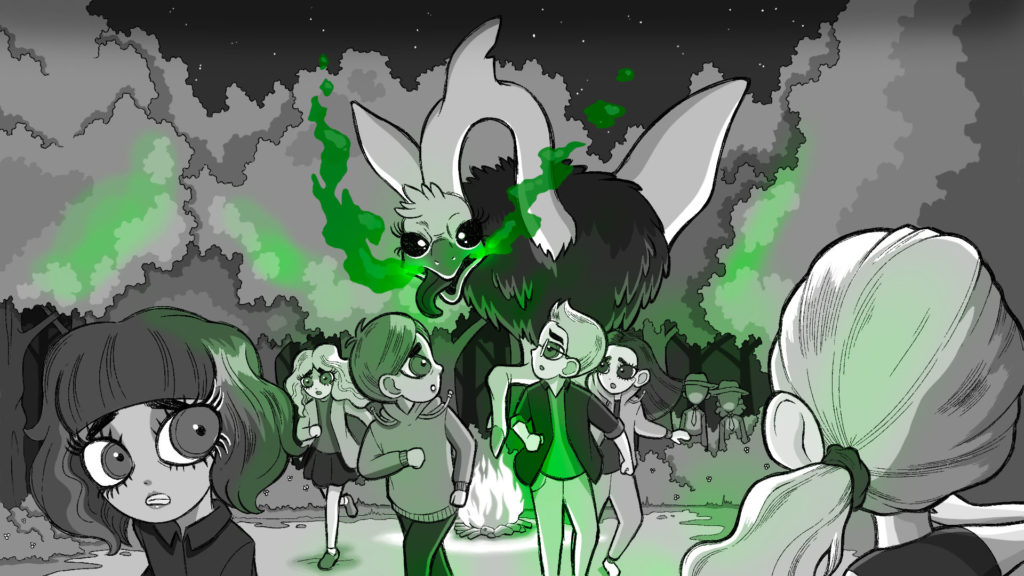 During a race to get back to camp first, a pair of teens stumbled upon a paper cube that grows a monster.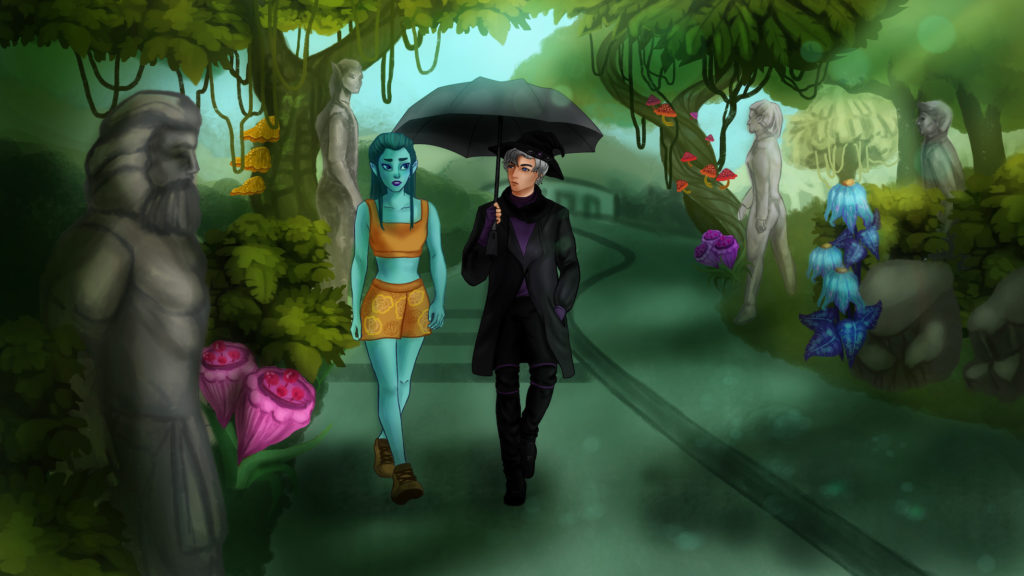 A Story with Detective Psychon
A freelance private investigator is hired to determine why a client's wife was transformed into a statue.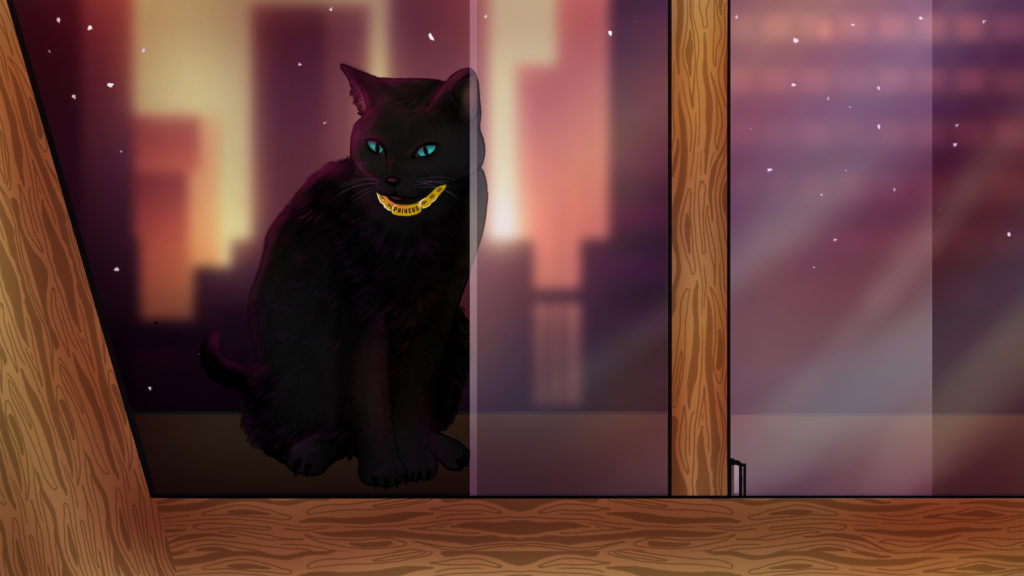 While preparing for a hot date, the visiting cat warns him that his date will kill him.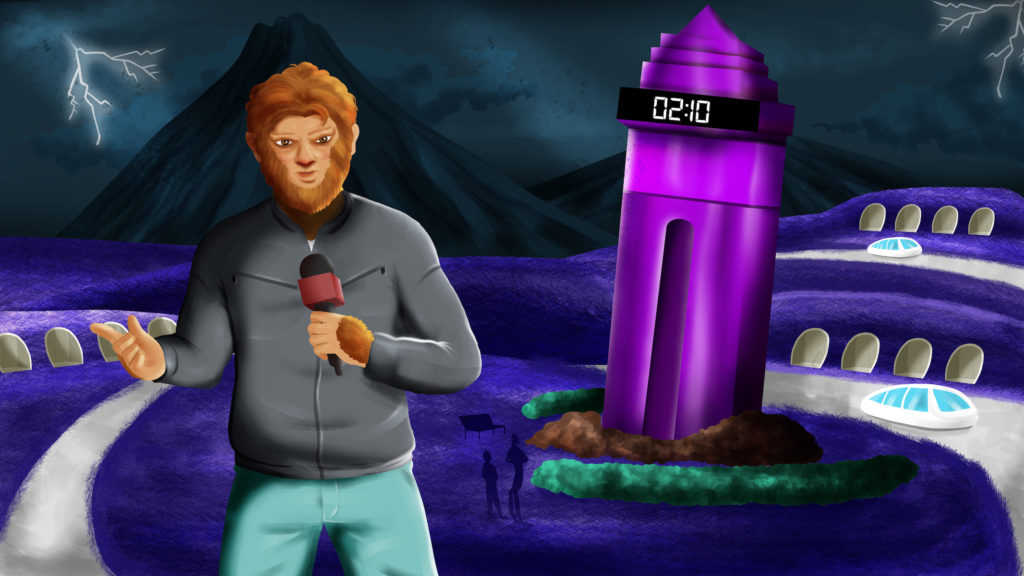 After the initial chaos of a clock tower falling from the sky, it faded into normalcy with only a reporter keeping tabs on it until one morning when its lights went out.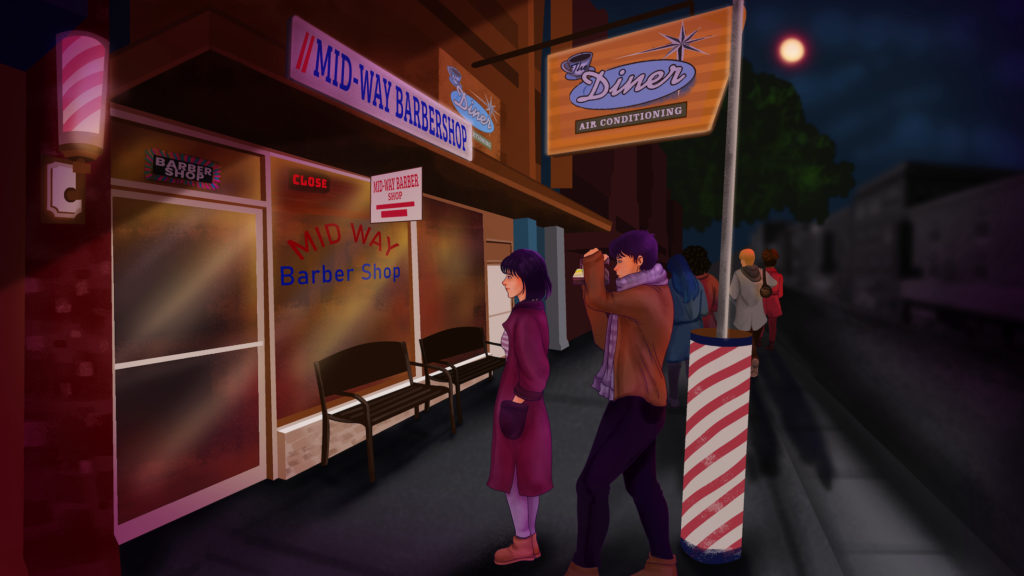 During a walking ghost tour, a photo taken of a barbershop in downtown Norman has consequences for a young couple.
A conversation with a philosophy professor about a repeating dream beginning prompts a revelation.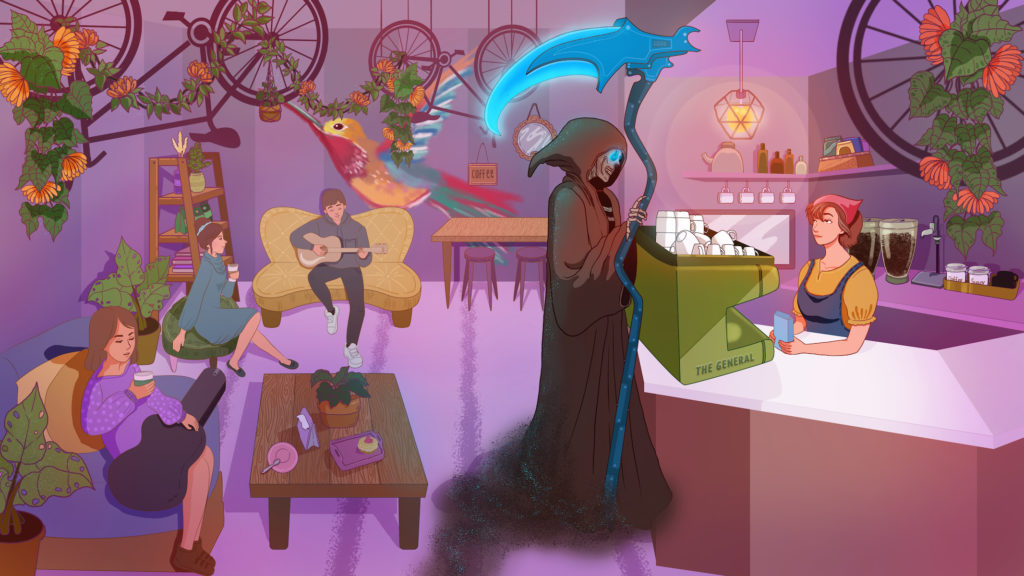 Death visits a coffee shop for their espresso machine during the Norman Music Festival.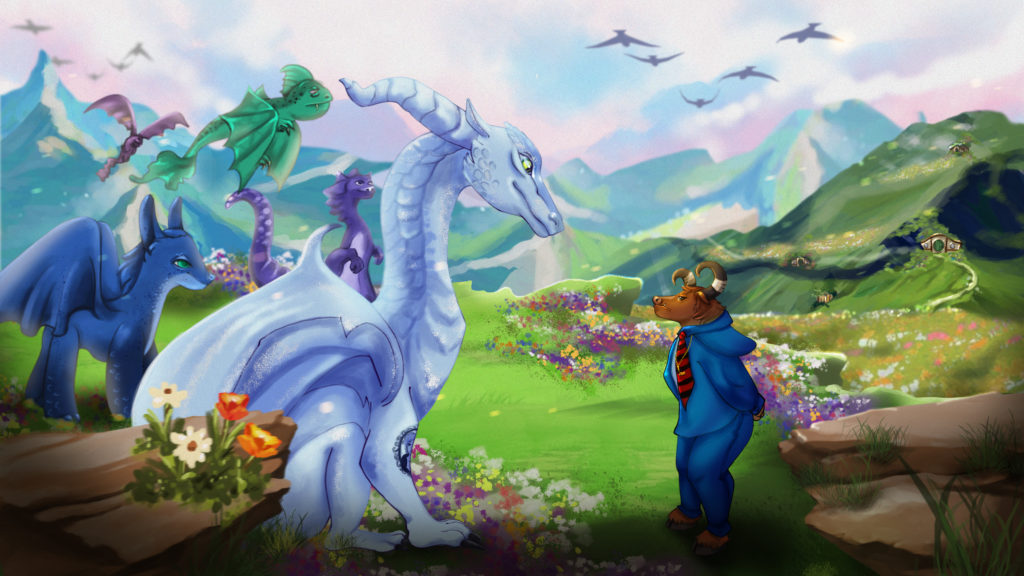 When a herd of dragons visits the small town of Valley, the mayor decides it's his civic duty to greet them, only to get caught in a mystery.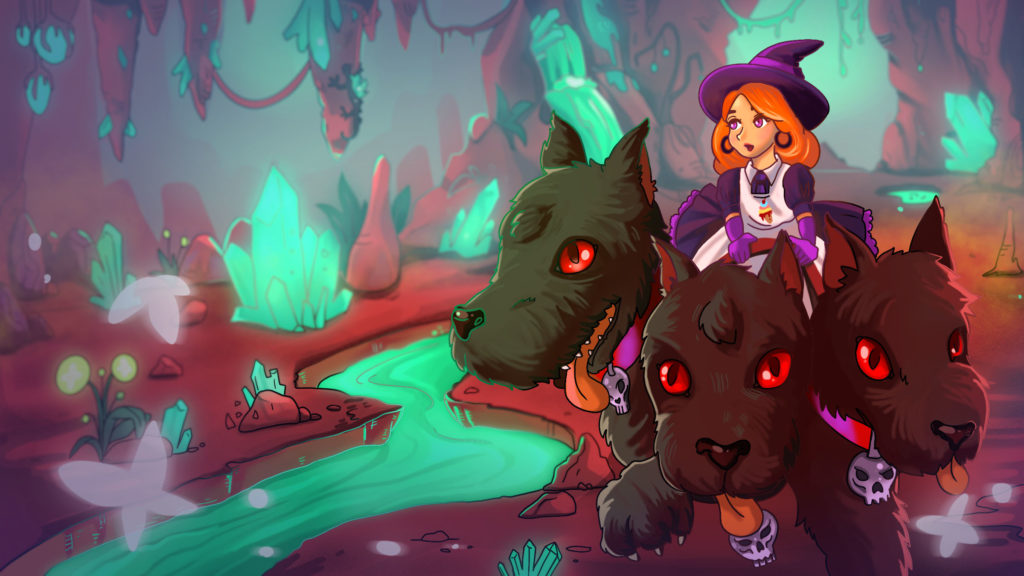 With business to attend on another planet, Hades hires Sally to dog-sit his giant three-headed dog, Cerberus. As Sally takes the dog for a walk in the Underworld, they discover a locked away secret.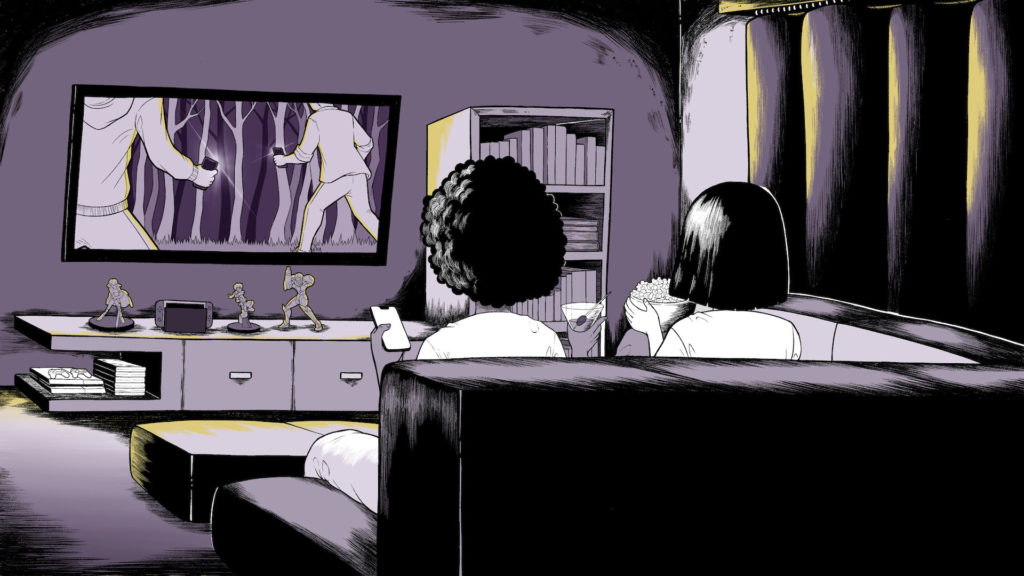 A typical movie night between two girls turns weird when the characters on the screen began to hear them.
Ego's Street Magic Show was an interactive sprite comic series that was started in the SoaH City forums. Follow SoaH City's Mayor who puts on a street magic where anything could go wrong or awesome. Not even the creator of the series knows what's going to happen because people keep adding to the story! People have raved such comments as, "for the win," "I actually lol'd," and "this topic was great, we need more of these."
An emergency alert instructs everyone in an apartment building to leave their home.
Eternal Mist has a bit of Edgar Allan Poe's style of spookiness, fear, madness, and mystery – especially from stories like The Tell-Tale Heart and The Raven. Taking place on October 31, 1938 – during the War of the Worlds radio broadcast – a man leaves the city from the alien invasion only to encounter something else.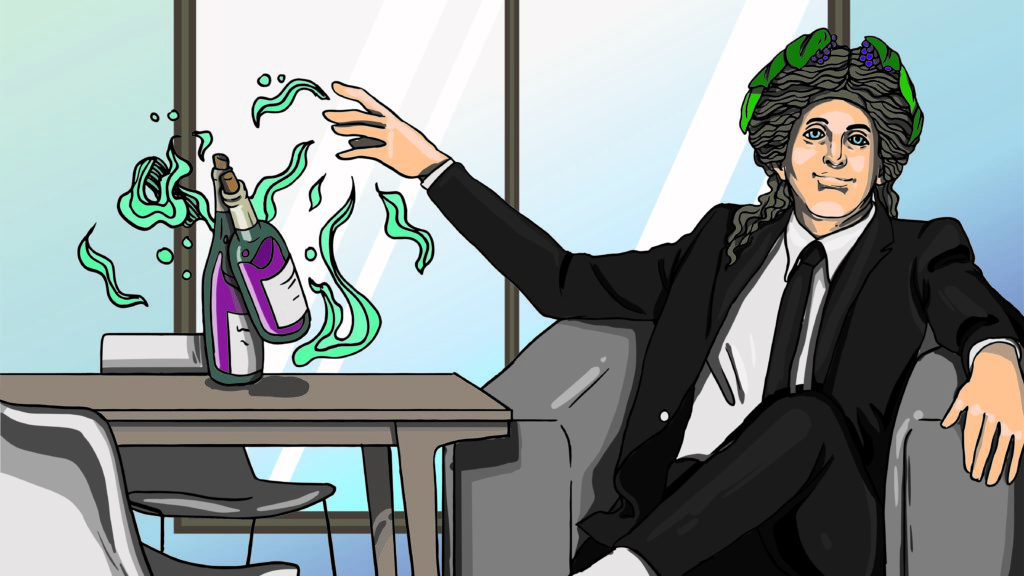 After finishing a project for her history class to modernize an ancient Greek festival honoring Dionysus, she jokingly makes a toast to him, and the god appears.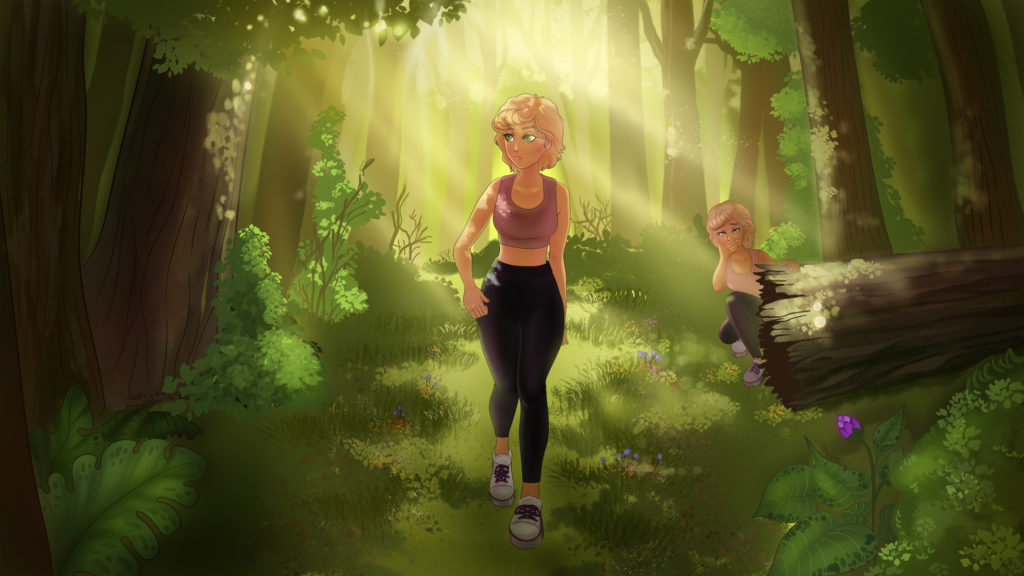 A Story with Gia
A jogger is out on a run, paranoid someone is following, only to discover her stalker is herself.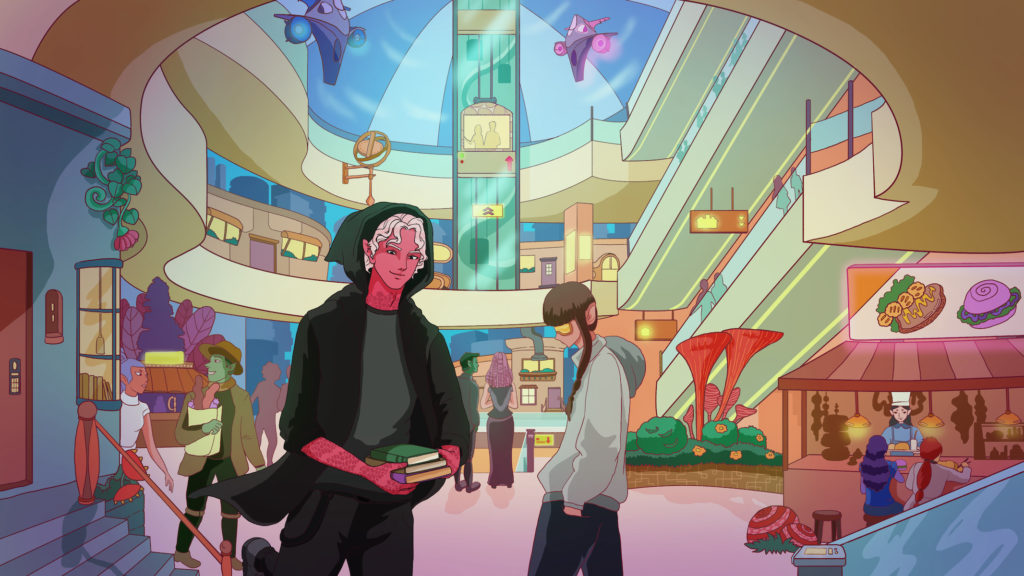 A day in the life story following a skilled thief on the Red Planet whose bloodline has been cursed/blessed to be easily forgotten.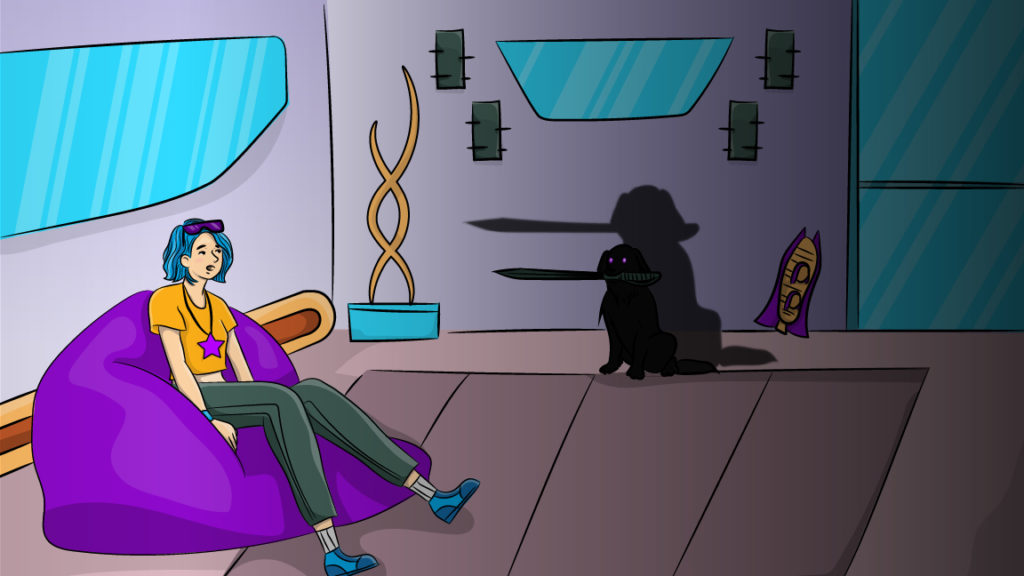 Olivia's dog always seems to bring her exactly what she needs for the moment. Tonight, her dog brought a sword, which she doesn't own.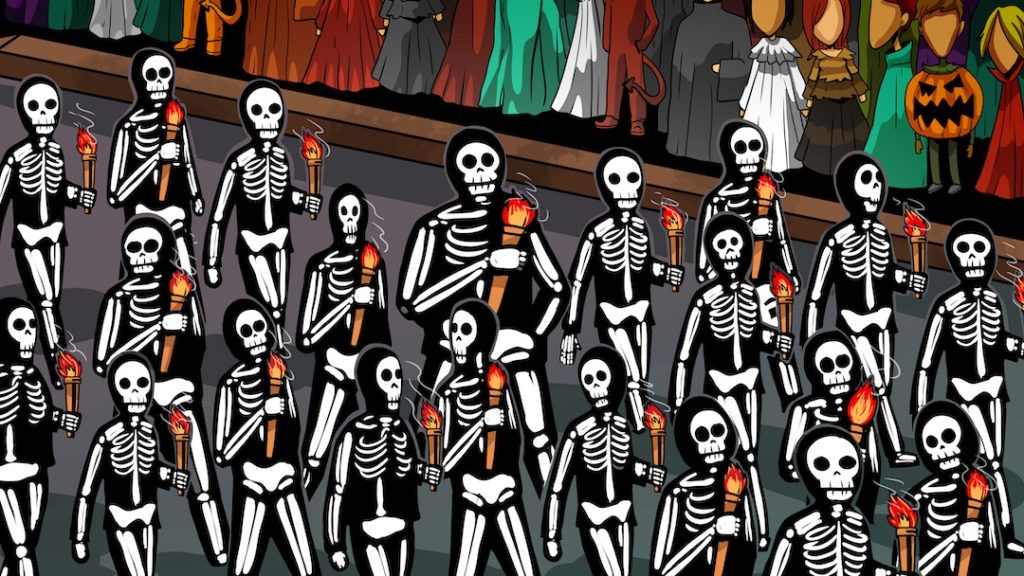 A Story with Gia, Raven, and Slayer
Three time-travelers visit a Halloween parade when a young spirit starts to cause mischief.
The perfect gift: a feast of humans for two vampire lovers with a truly happy ending.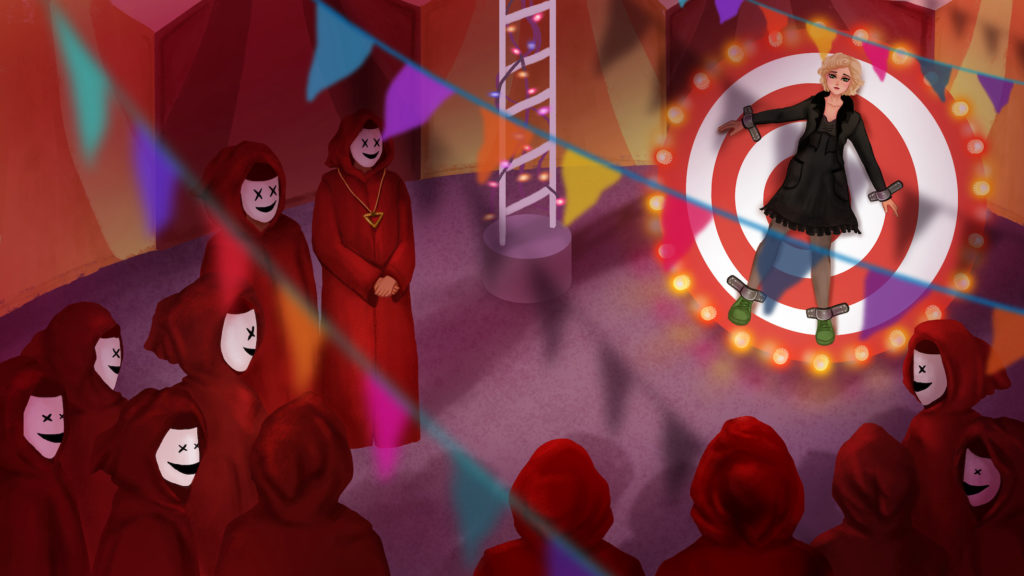 A Story with Gia
A cult's ritual goes wrong when their sacrifice doesn't die.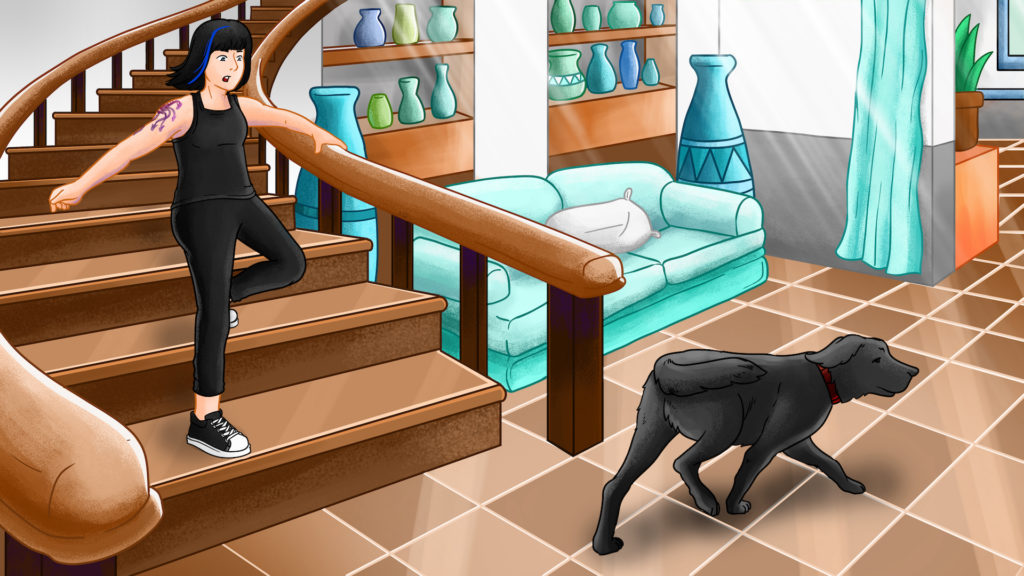 During an archaeological dig, Hyria found an unusual coin that she shared of photo of on social media. By doing so, she attracted some unwanted attention, forcing her dog to reveal he can talk.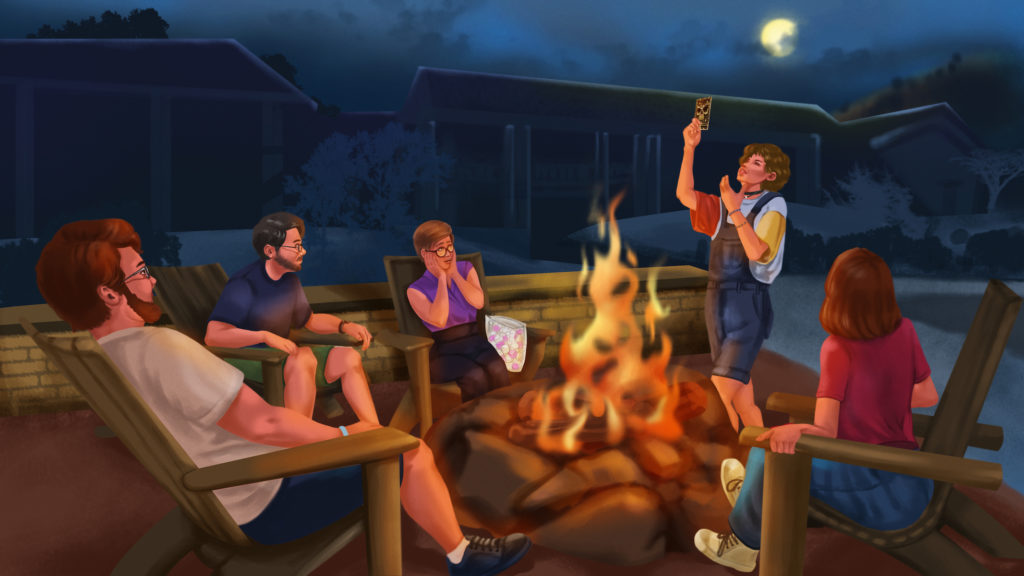 A writer is gifted with a mysterious card that will inspire them if they toss the card in a fire while sharing a scary story.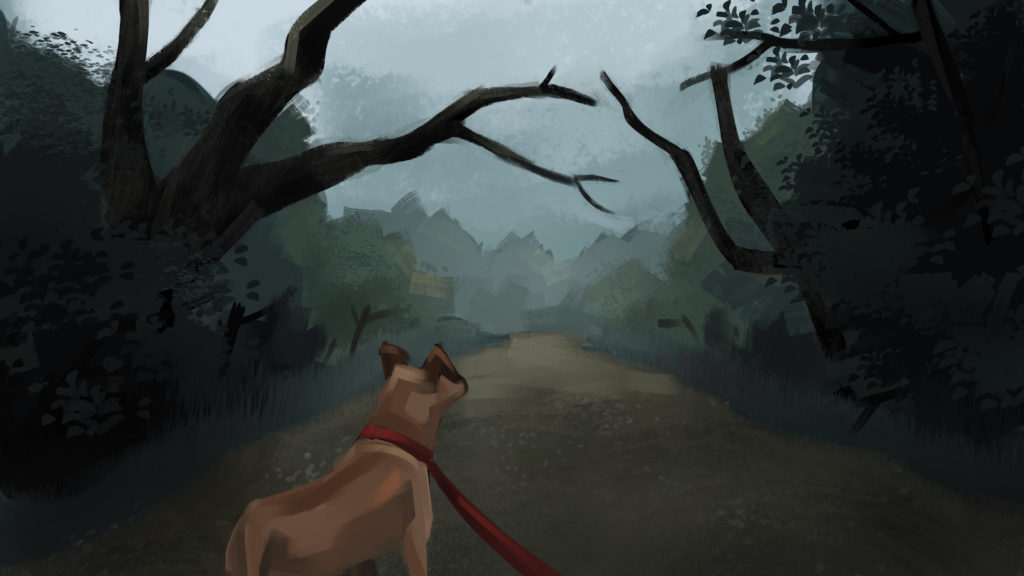 This is the story of why I'll never walk Sutton Wilderness in the dark again.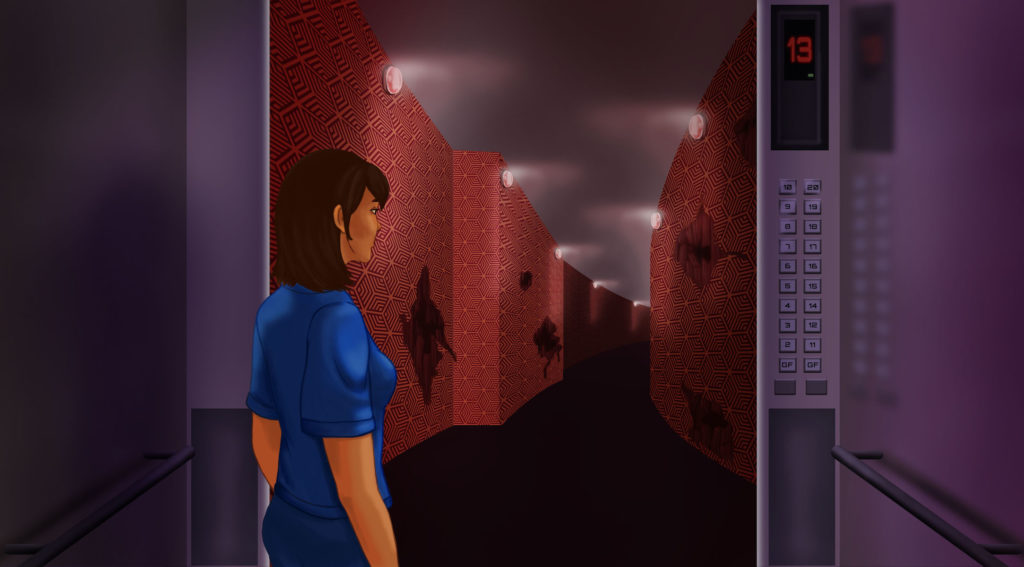 All Emma wanted was a relaxing bath after a long week, but her apartment elevator wanted to lead her down an impossible hallway.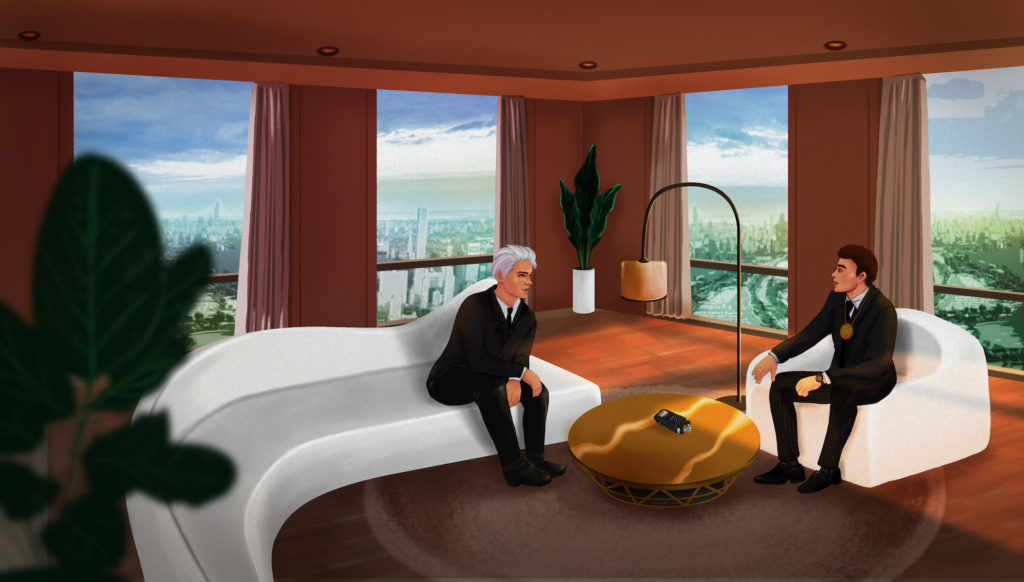 A time traveler's interview goes sideways when the interviewee accuses him of having previously met over 100 years ago.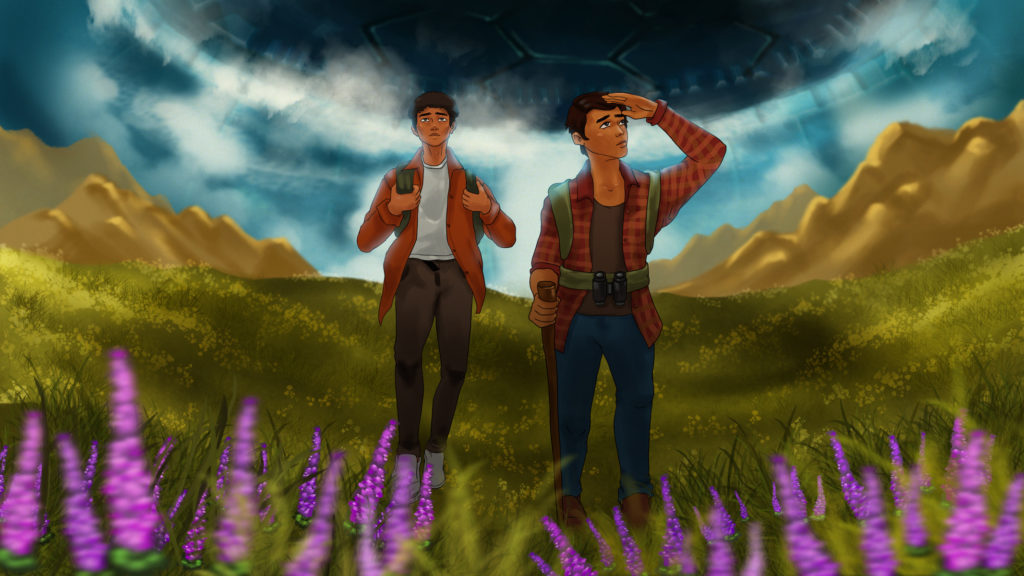 While hiking outdoors through a prairie grass field, a voice warns Elijah and Jacob about an interlude in the building.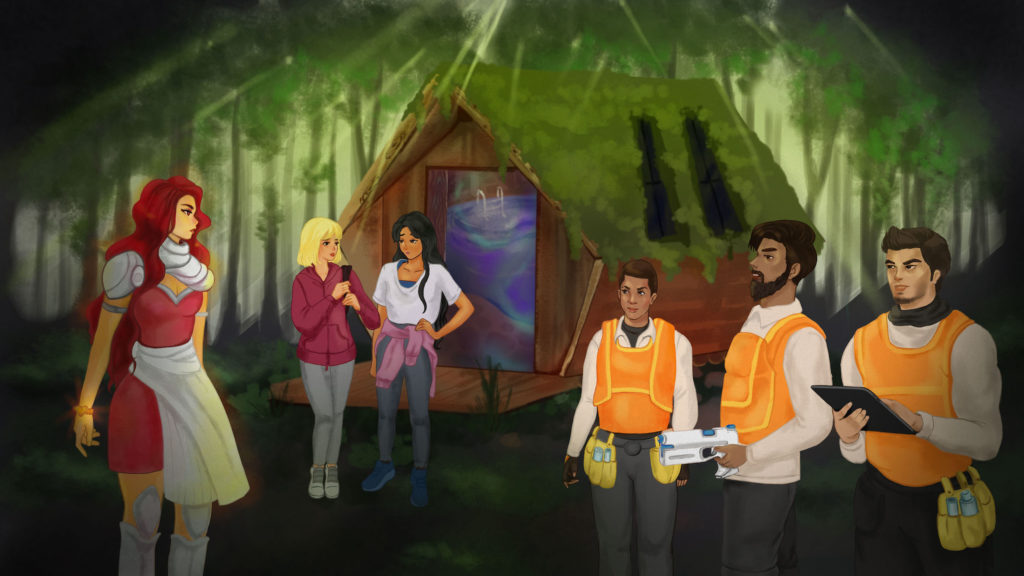 A college student shows her dorm mate a mysterious cabin in the woods that changes its inside based on what key is inserted.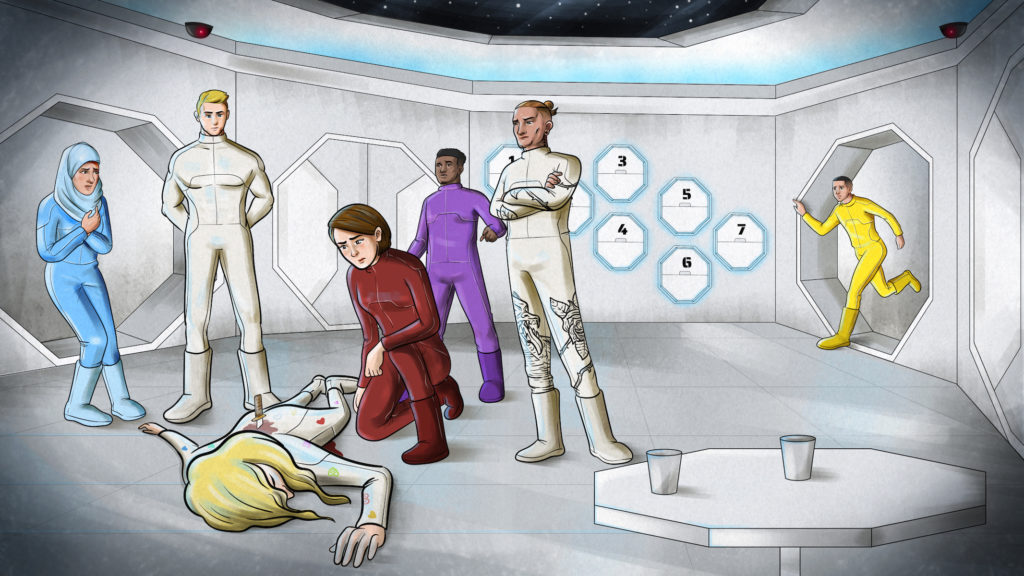 After being laid off during the pandemic, Alex responds to an online ad to be a contestant in a spaceship-themed reality TV series with game show challenges. Unbeknownst to Alex, they learn one of those challenges is to stay alive.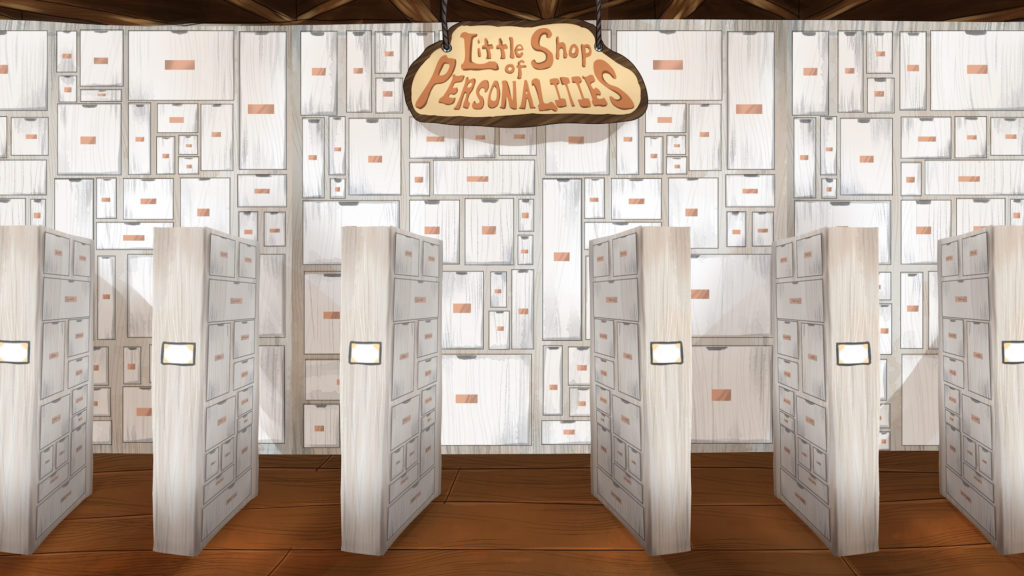 During her morning jog, Janelle comes across a mysterious new boutique selling personalities.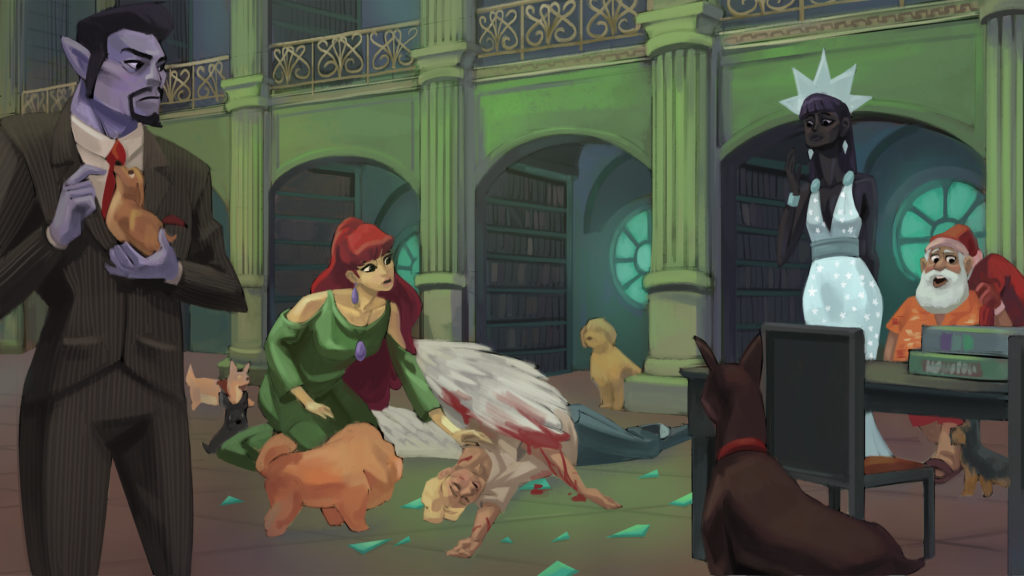 While several deities prepare for a game night in Hades' library, an angel crash lands in the underworld, bringing a mystery.
A detective morns their partner.
Nathan wakes up to a motion-activated alarm with a video of him several minutes into the future, pounding on the front door.
Three close friends decide to ask their science teacher about a mysterious red cube that nearly leads to interplanetary conflict.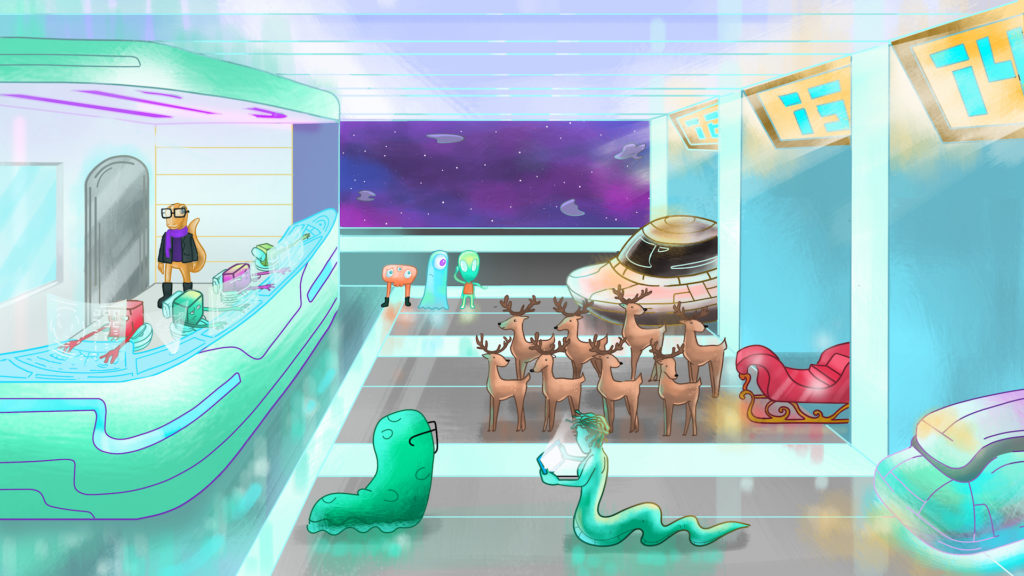 While doing her rounds as captain of the spaceship, The Glimmingdrift, Alvas checks in with the docking bay to find an unlogged vehicle consisting of eight reindeer and a red sleigh.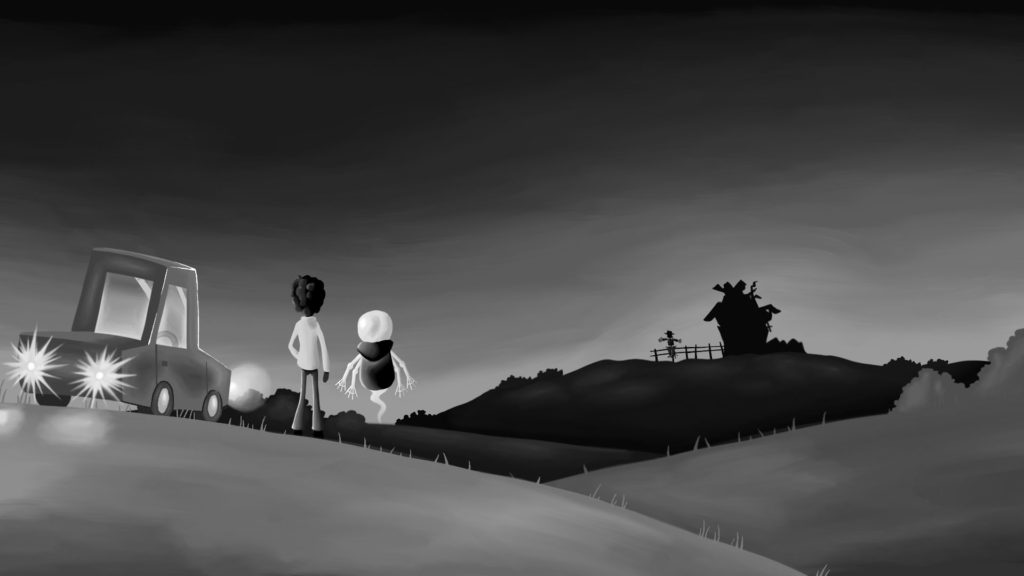 A Story with Slayer
While driving her through the countryside to visit her parents for the holidays, Jacqui realizes there are no stars in the sky.
After returning home from a business trip, Chuck is greeted by a foul smell that leads him to a dead body that looks like him and killed by a compass he had written about in his book.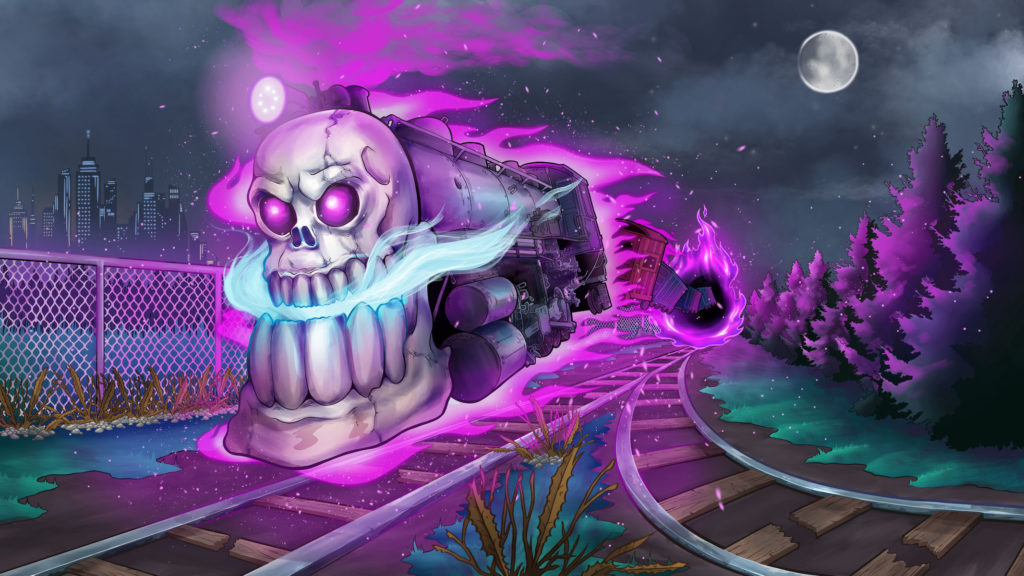 "I should've listened to my mother about visiting the train tracks alone at night."
A Story with Gia and Slayer
Gia is brought back to the end of time by a friend to investigate the new windows at The Last House.
After months of dreaming about a mysterious figure burying a box in front of a gnarled oak tree, Sydney stumbles upon the same oak tree during a jog.
A couple buys an antique camera from another planet that they realize takes photos one hour into the future.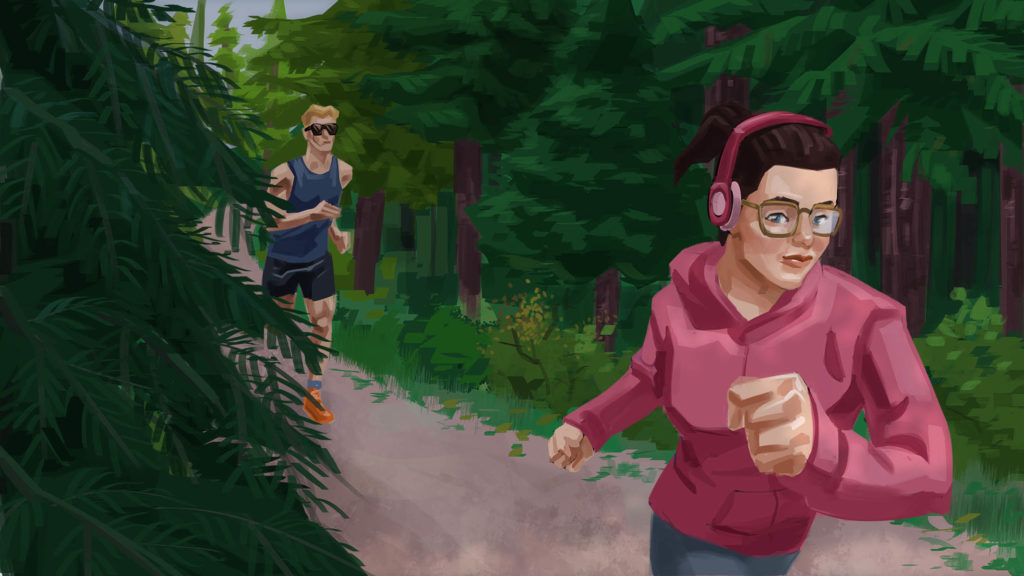 A serial killer mistakenly targets a true-crime podcaster.
An archeologist intern is punished when he sits his apple on the newly unearthed thermopolium found in Pompeii. 
Peyton was warned the lyre would empower her emotions.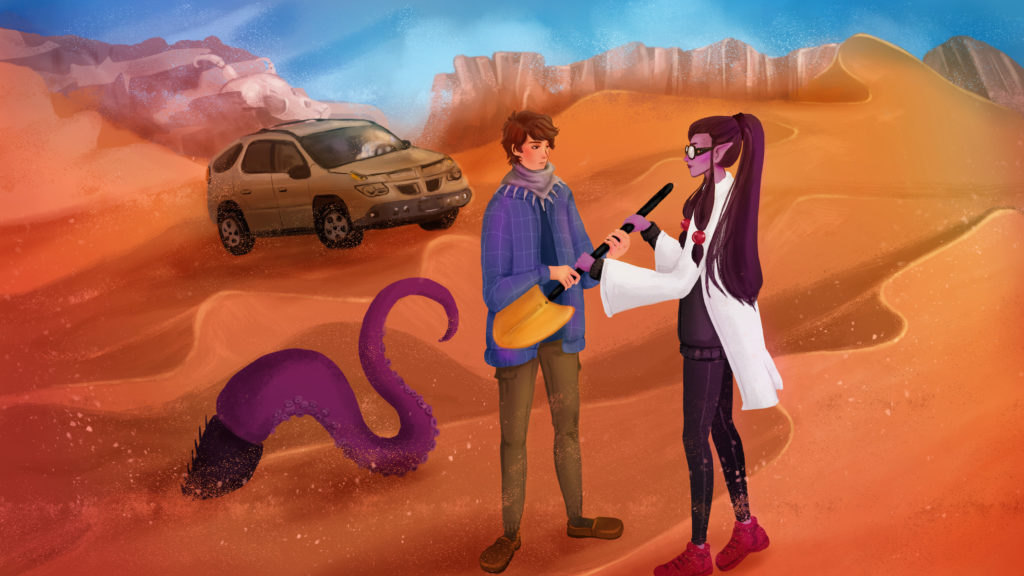 While driving to visit his parents for Mother's Day weekend, Junfeng finds himself on an alien planet where he is gifted with a shovel with the power to bury any problem or dig up the solution to any problem.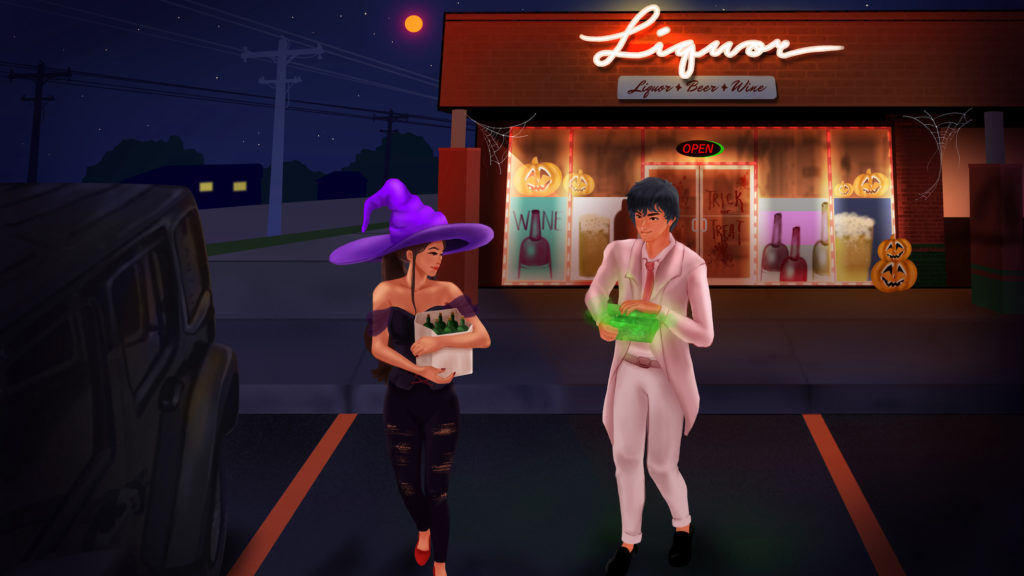 A mysterious man offers a woman dressed as a witch a device that allows her to cast real spells on Halloween.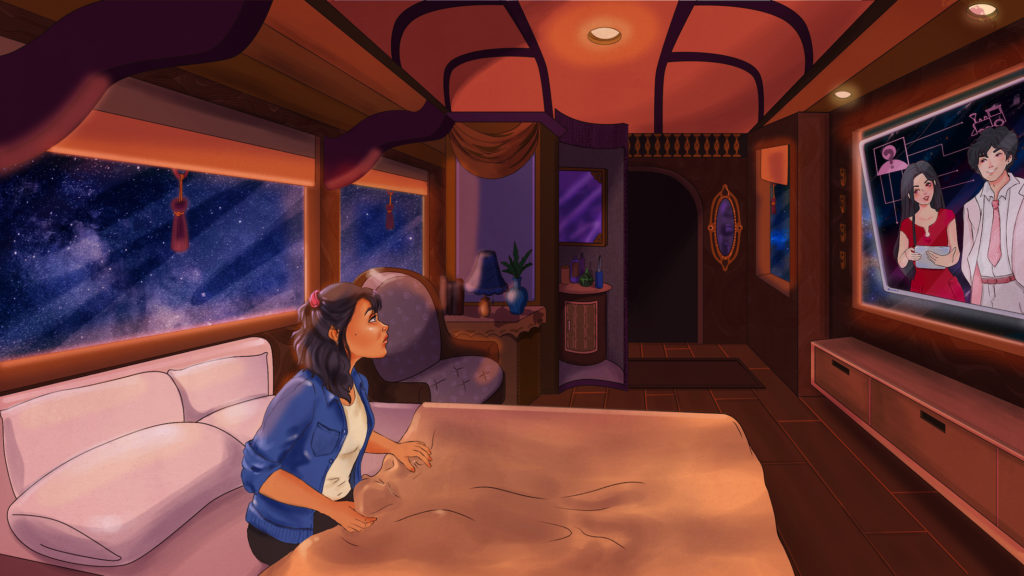 People from various worlds wake up on a train where they have to solve who is reviving people from the dead in this reverse murder mystery game show.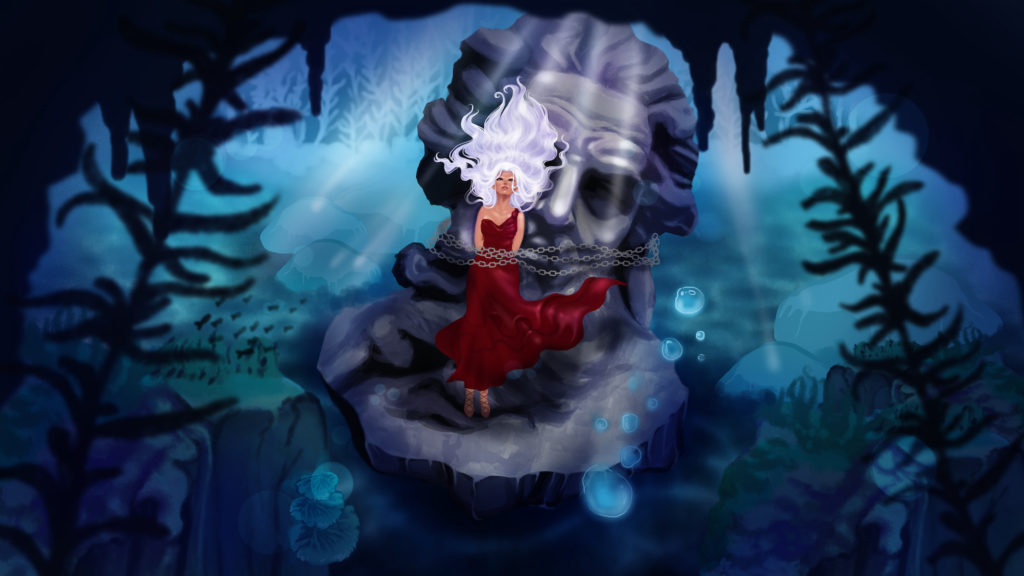 Alexia should've been dead, as one cannot survive while being chained to a sculpture of the deity the farmers wanted to please.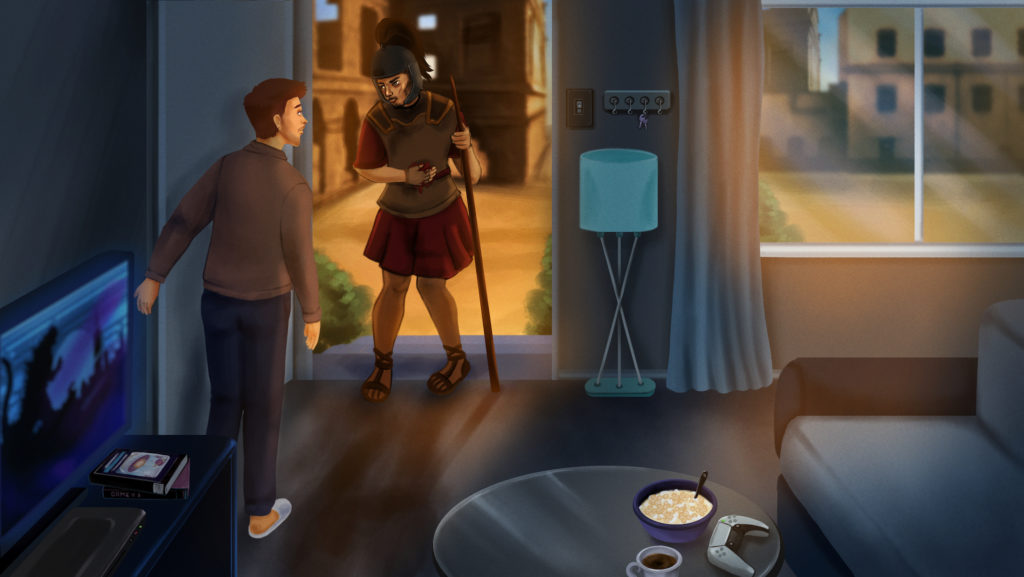 A programmer's Saturday morning ritual is interrupted by a loud knocking from a soldier in Legionnaire armor with the ancient city of Rome behind him.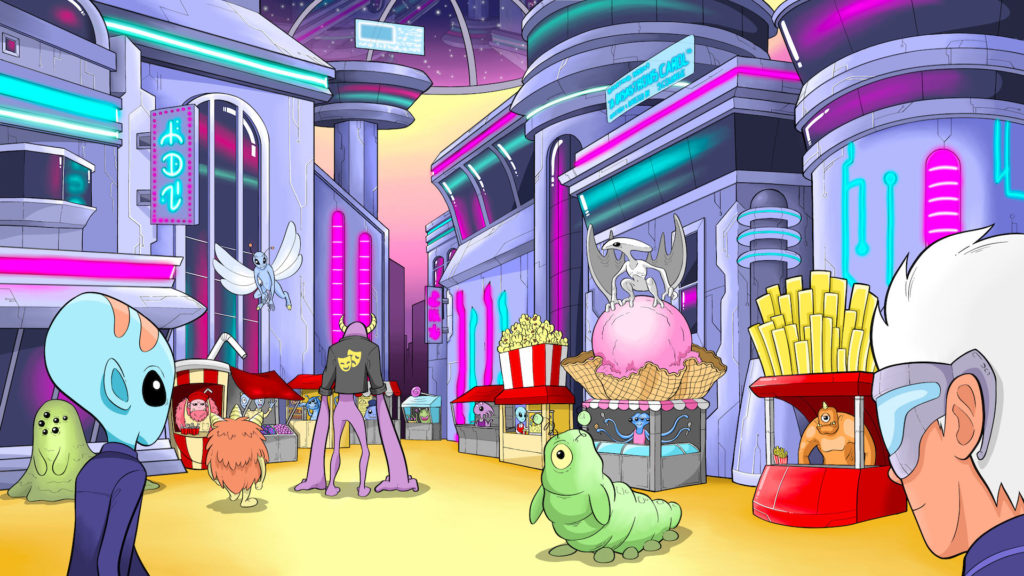 A Story with Detective Psychon
Detective Psychon arrives on The Glimmingdrift, where he works with a client to solve who has been leaking their play scripts to the press.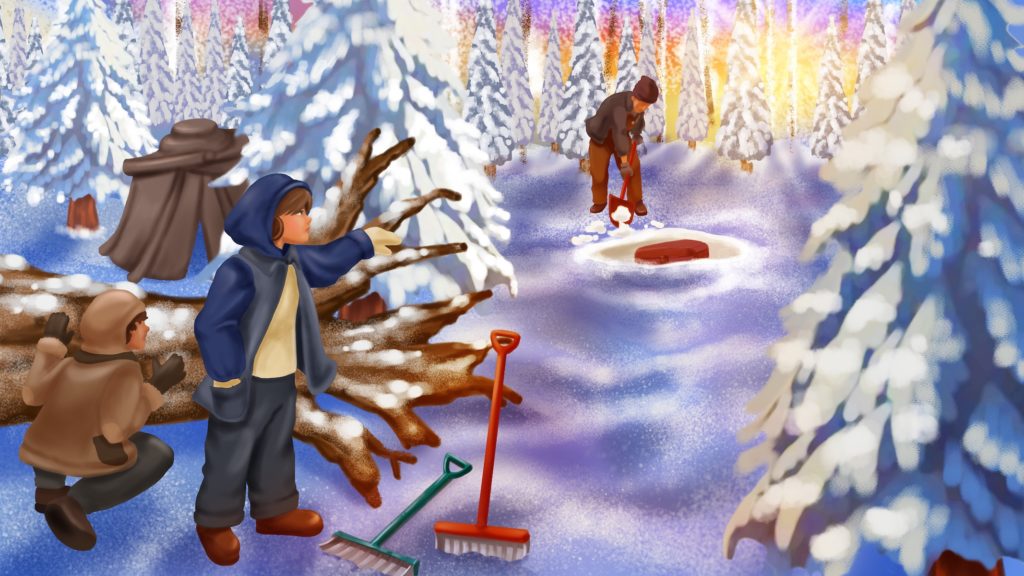 In 1992, two nine-year-old boys have an adventure-filled day saving the planet, shoveling snow, and catching a criminal.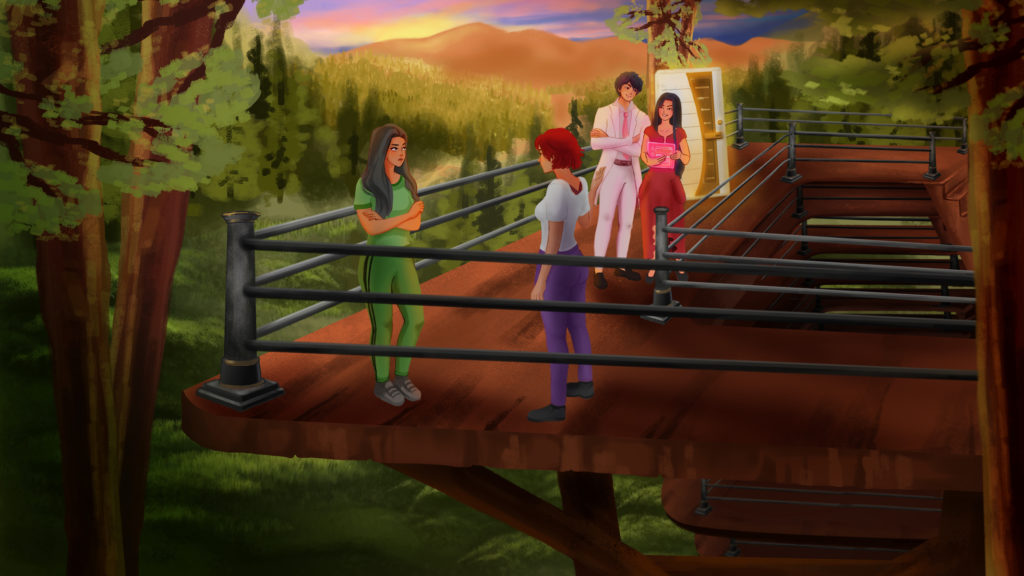 During a morning jog, two friends detour to explore a mysterious spiral staircase leading to a trap.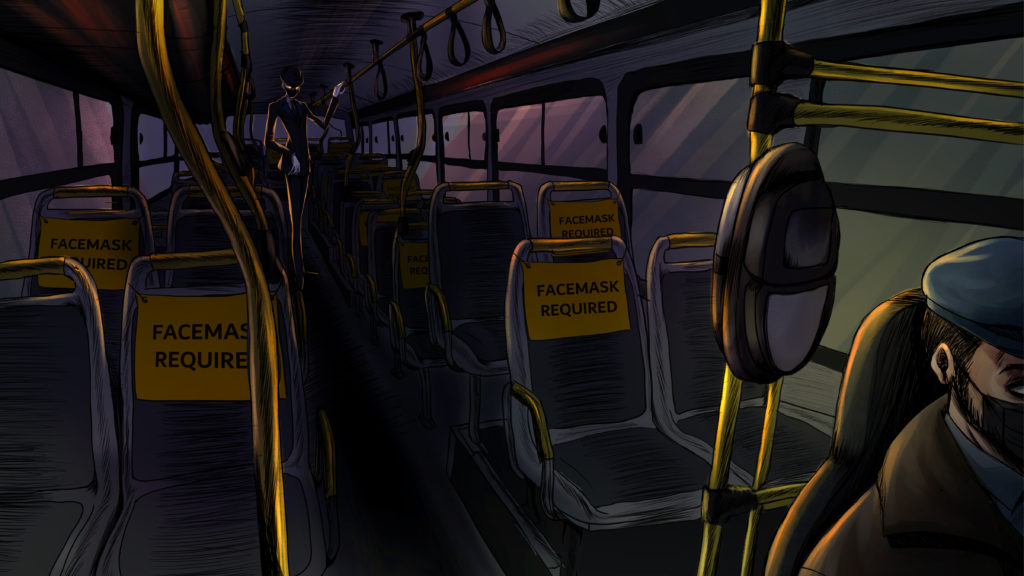 The man that has been haunting Tyler's nightmares for the past several days takes the same bus as him. Inspired by current events from COVID-19.
A Story with The Sounds
After overhearing an urban legend about an abandoned village, Haley "The Sounds" Riot and Robin Bee set off to test Haley's future predicting music player to uncover the mystery behind the community.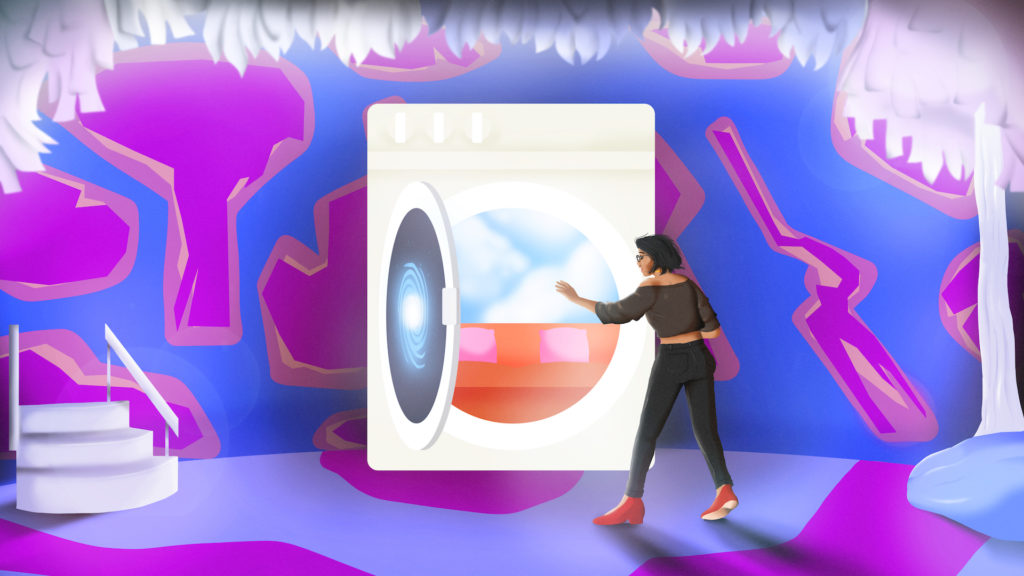 During her birthday party, Krystal hides in a new and mysterious giant washing machine at an immersive art gallery, only to enter a strange world.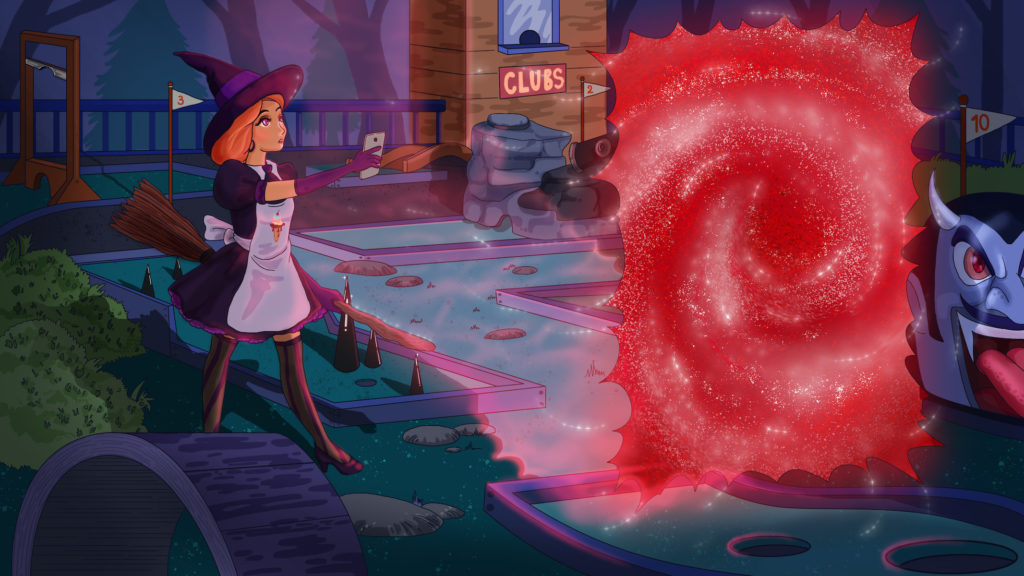 One night while closing up the ice cream shop in Hell, Michigan, Sally stumbles upon a social media hashtag of people sharing photos of portals connecting to other cities with the same name. Curious, she leaves work to see if there is a portal in her town.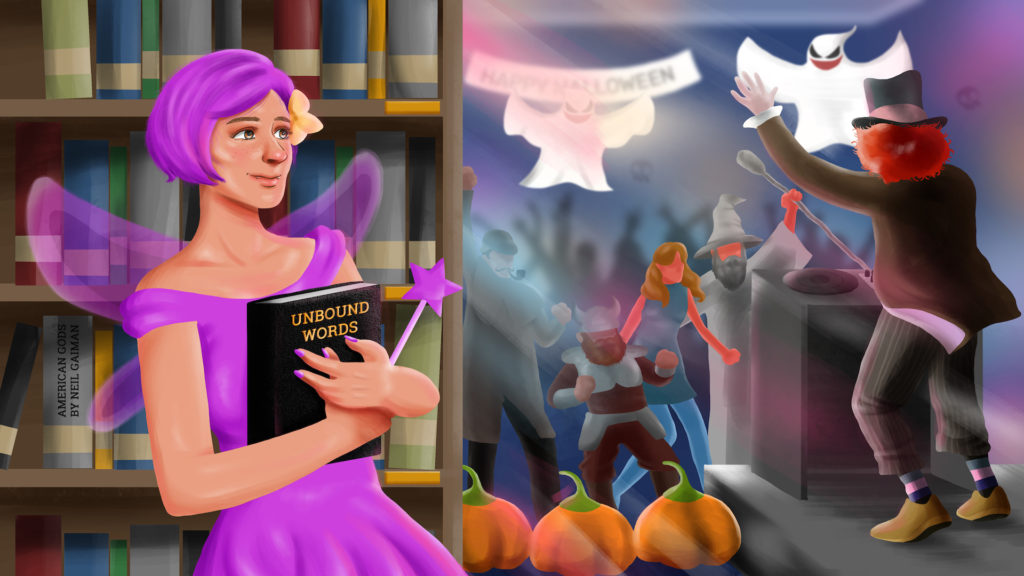 A group of librarians in possession of a book that can make characters come to life decide to have a big Halloween party, and in true literary fashion, everything goes wrong.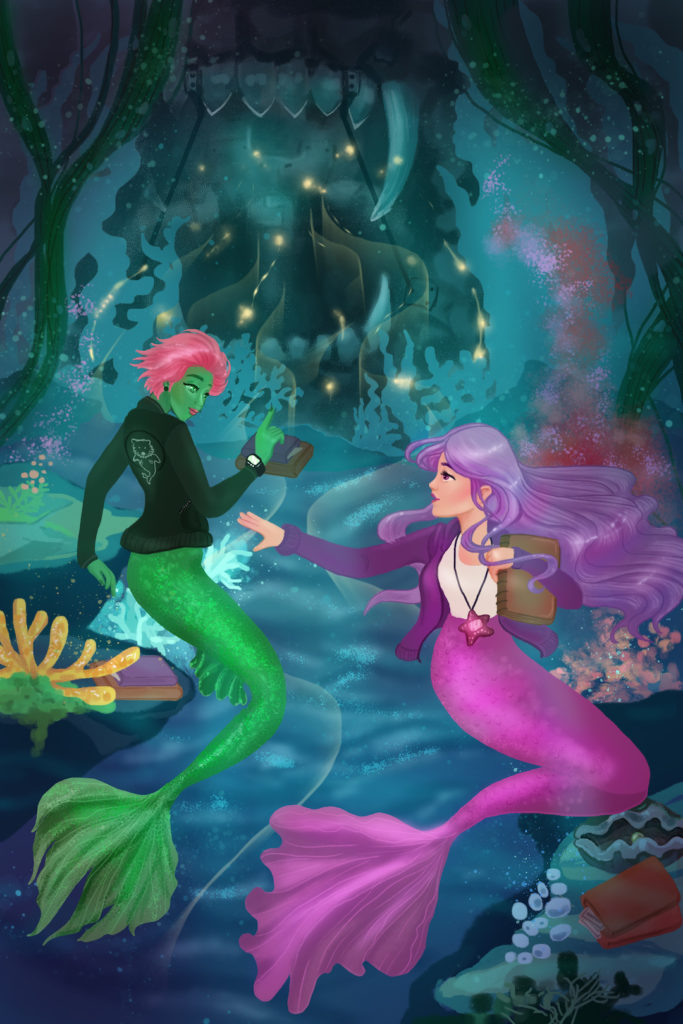 Prompted by a mysterious advert, a pair of mermaids travel to a cave that promises to make people better in every way.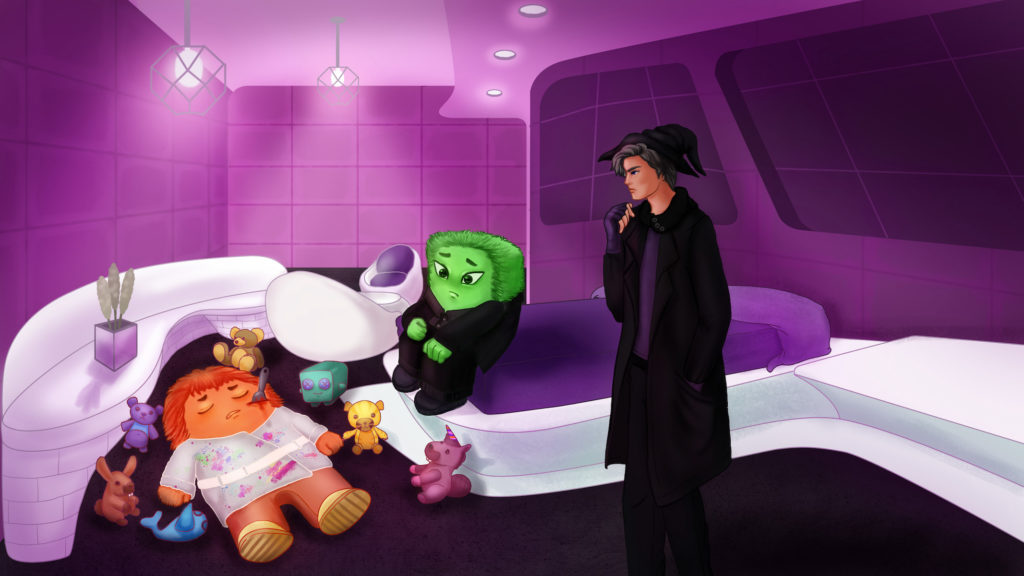 A Story with Detective Psychon
Detective Psychon isn't a fan of working while on the way to a job, but when the ship's captain threatens to toss him out of the airlock if he doesn't help solve the murder, he figures he should help.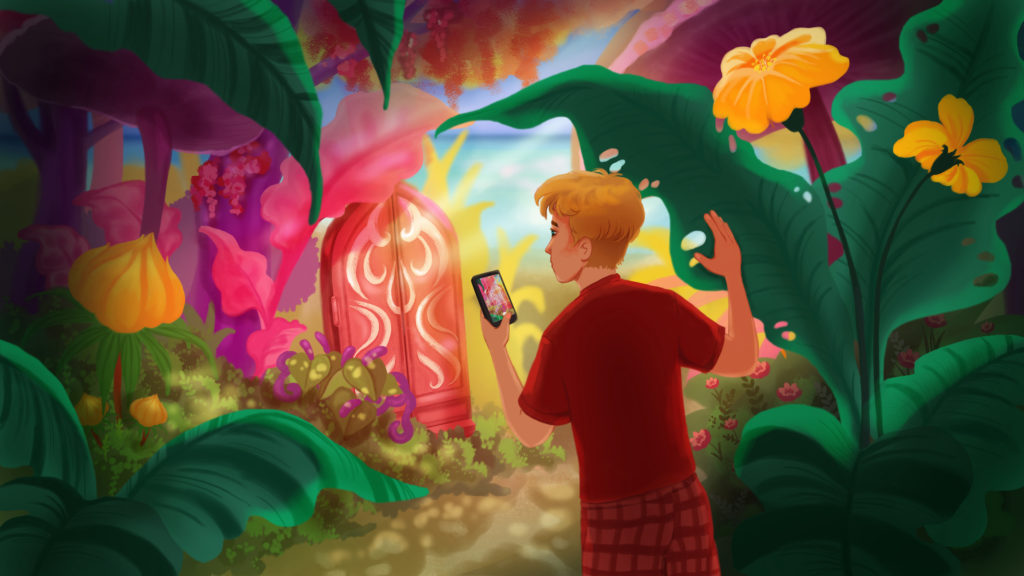 The nearest beach was thousands of miles away from Jake, but somehow he woke up on one with no knowledge of how he got there and a text from an unknown number that simply said, "Welcome."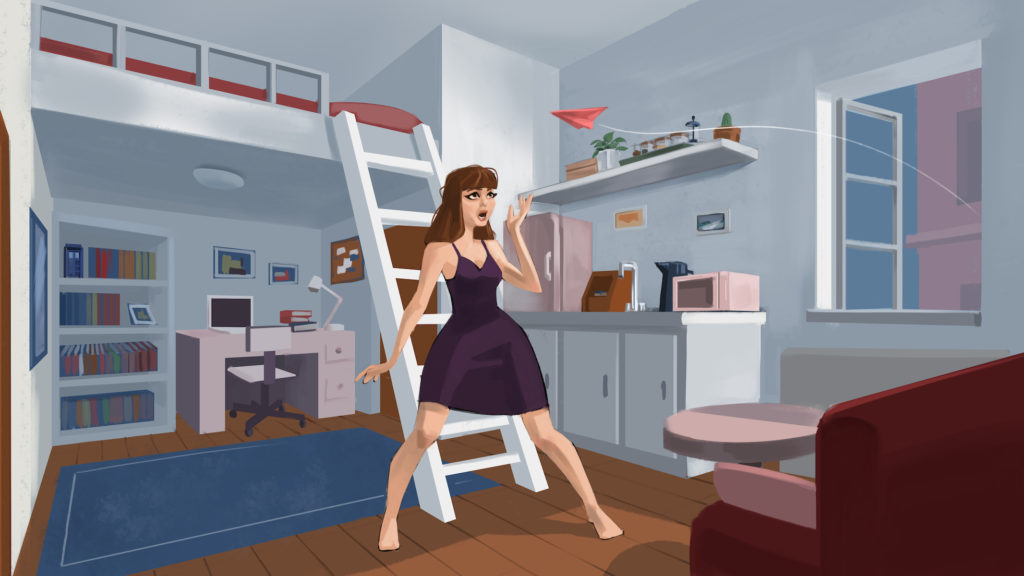 With a pounding headache, Samantha wakes up in her New York City apartment, unable to recall yesterday. As she tries to piece her memory together, a paper airplane flies into her studio apartment on the 15th floor. Written on the wings in red capital letters were the words "open me."
Upon returning to his home office after getting a snack, Roland finds a magical staff and a black envelope with a dire warning.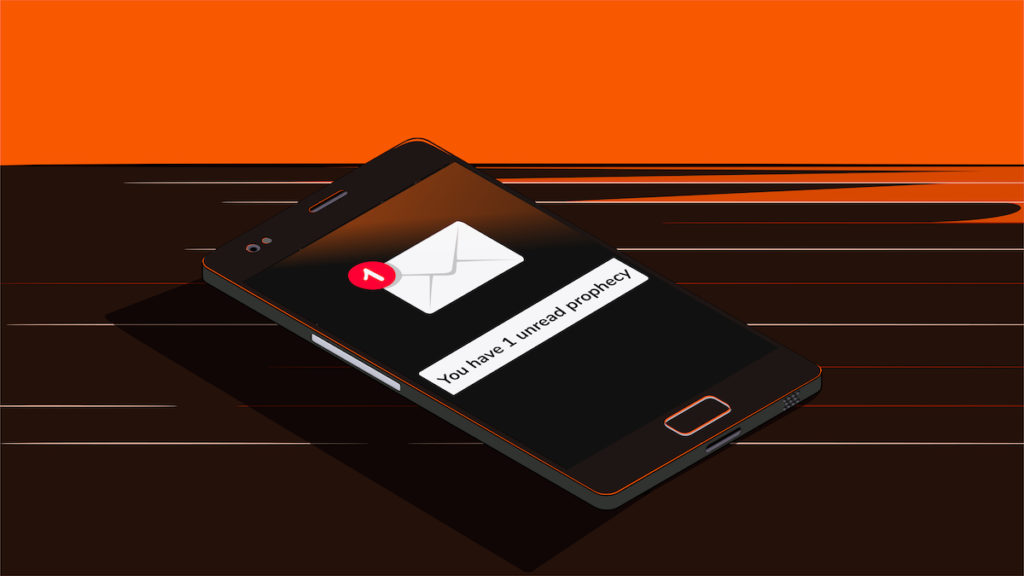 On the train home, Skylar gets a mysterious notification on their iPhone that says, "You have 1 unread prophecy."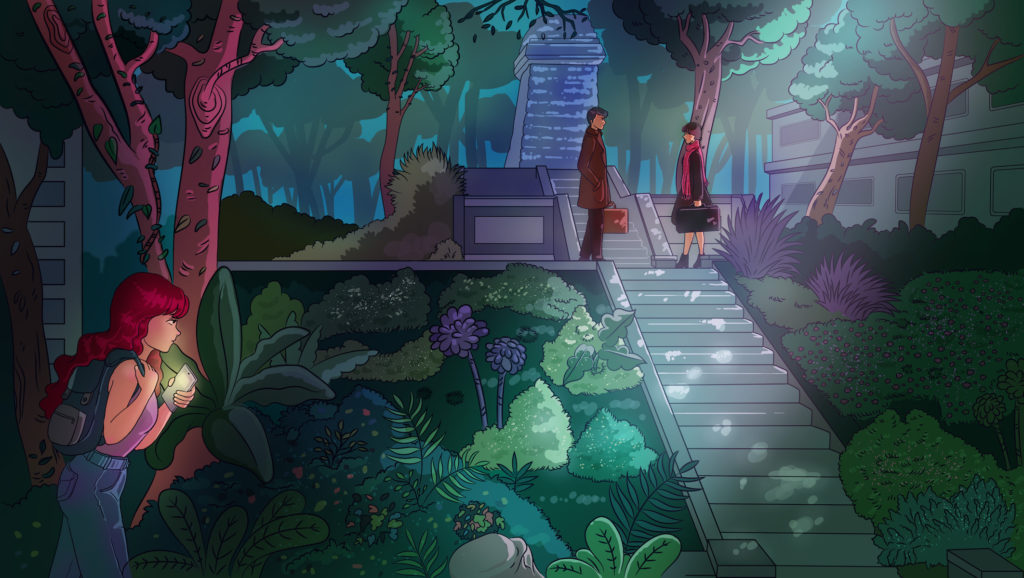 After getting off the San Francisco trolly, a young woman receives a notification on her phone about two unread prophecies. Her curiosity compiles her to investigate the second one when the first one comes true, despite its danger.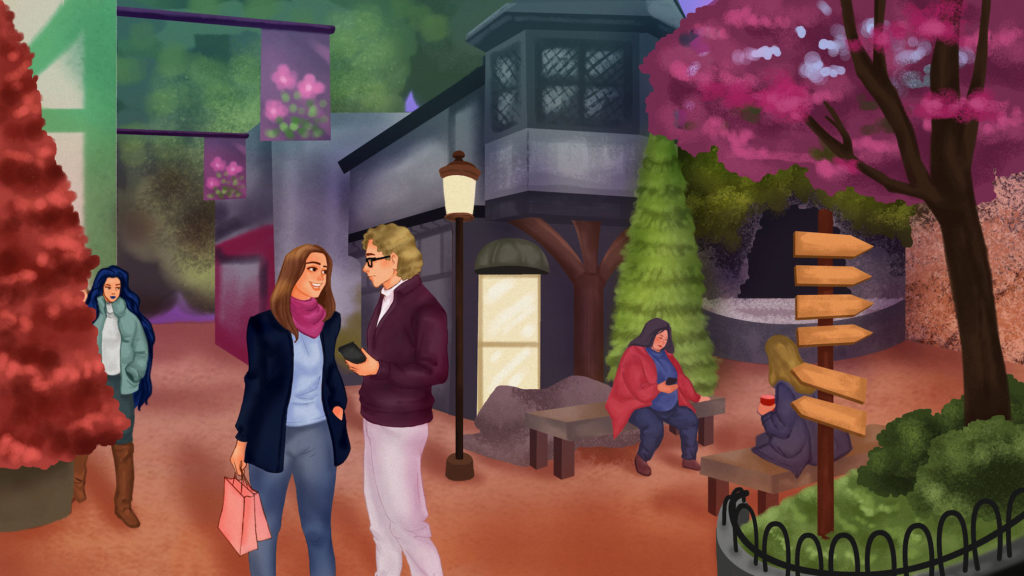 A morning news show host receives three tips on his phone about the future as he spends time with his sister.
---
Upcoming
My Multiverse of Dreams Madness (Working Title)
A movie causes a photographer to have a series of weird dreams.
---
All of my fictional stories here take place in my 16th Pheonix Universe, which involves multiple planets and periods of time. I've tagged stories with reoccurring characters, making navigation easy to find other stories with that character, and there is a Serials section too. If you enjoy my work, become a patron supporter to get early and exclusive content. Follow me on Twitter, Instagram, Reddit, and YouTube. Be sure to check out my store for 16th Phoenix Universe t-shirts, hoodies, hugs, and more!