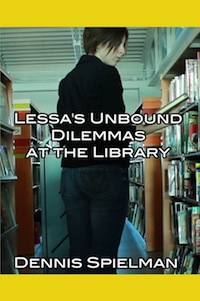 Order Digital eBook Version:
Kindle – Barnes & Noble's Nook – iBookstore
In this interactive urban fantasy adventure, follow librarian, Lessa, in a typical night of closing the library. As usual, the characters have come unbound from their books to roam the library at night. But this time one of the characters wants to be free of the library and will do anything to guarantee his freedom.
Enjoy multiple story paths in this single for $0.99!