The mock trailer for the action-spy movie with a library theme, FINAL CHECK-IN, is ready to be checked-out! Watch it above or here on YouTube.
Even though it was a short movie, we have the following blooper reel:
---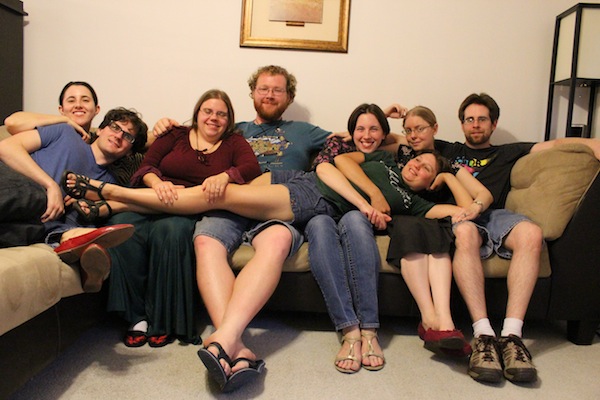 Tonight we held the watch party for the movie and it's bloopers. Lessa and I were still doing some last minute editing when people started to arrive at six, forcing guests to make conversations with each other. We were only behind about an hour so everyone took turns talking about their day/week in a dramatic story-telling fashion while enjoying pizza. Yum. We also watched some of the raw footage that didn't make the final cut and afterwards went out for gelato. More yum.
From all of us involved in making this movie, we hope you enjoy it!