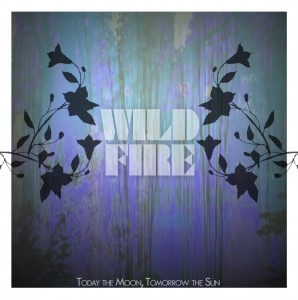 I stumbled upon the band, Today the Moon, Tomorrow the Sun, like I how find most of my new music – through awesomeness that is Pandora. Specially, from a Common Reaction by Uh Huh Her playlist. (FYI, I have a Pandora One membership since I use it so much.) After making playlists on Pandora just to listen to the band some more, I bought Wildfire on iTunes. I can only describe the album as a mixture of fun and dark. I just love the lyrics and the unique dark themes they go to all with an indie pop/rock style. It's definitely pretty cool.
The band describe themselves through Facebook being "…about the connections between sound and people. It's about the heart and the head. It's for mistakes and triumphs, and against arrogance and underconfidence." They are fairly unknown (at the time of writing this, their Facebook fan page has around 3,300 likes), but popular or not, more people do need to listen to their first full length album.
Wildfire by Today the Moon, Tomorrow the Sun gets my recommendation.