This year I participated in Reddit's Secret Santa Gift Exchange for the first time. My Secret Santa was game for pretty much anything, so in keeping with my Keep It Local gift giving I've been doing this year, I sent him several Made in Oklahoma items.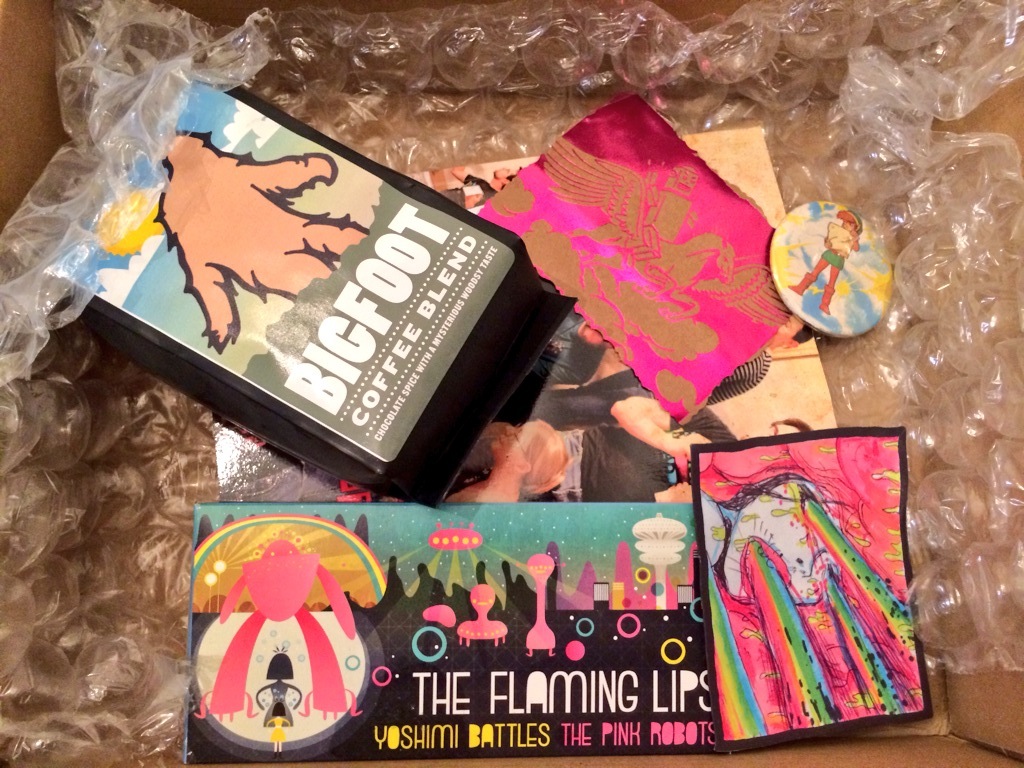 The items were a Flaming Lips candy, Flaming Lips art magnet, a Link button, Bigfoot coffee, my murder mystery party game book, and if all else failed, there was bubble wrap. While looking for local gifts, I took pictures of items from shops and I've been posting a series of gift ideas on Uncovering Oklahoma. The articles have been big hit on the site.
The Secret Santa gift I received today was the Forth Doctor's scarf.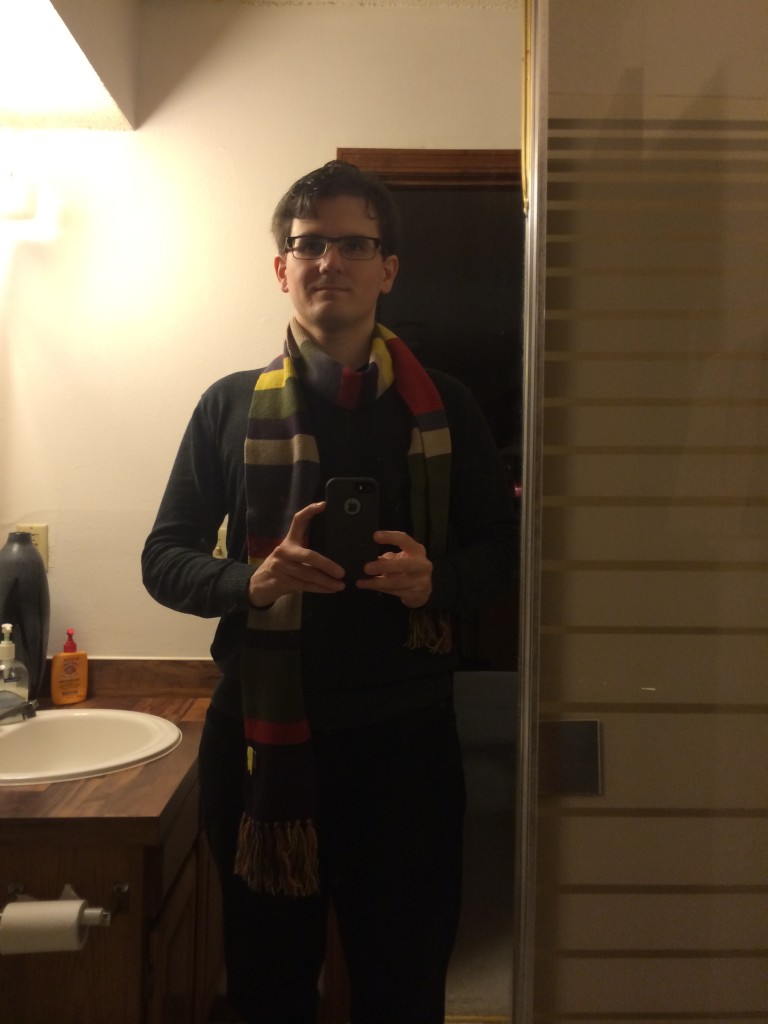 As you can see, it looks great on me! I'm going to wear it around and people will recognize it and will instantly want to be my friend. And we'll be friends! Scarfs are cool. I wear scarfs now.