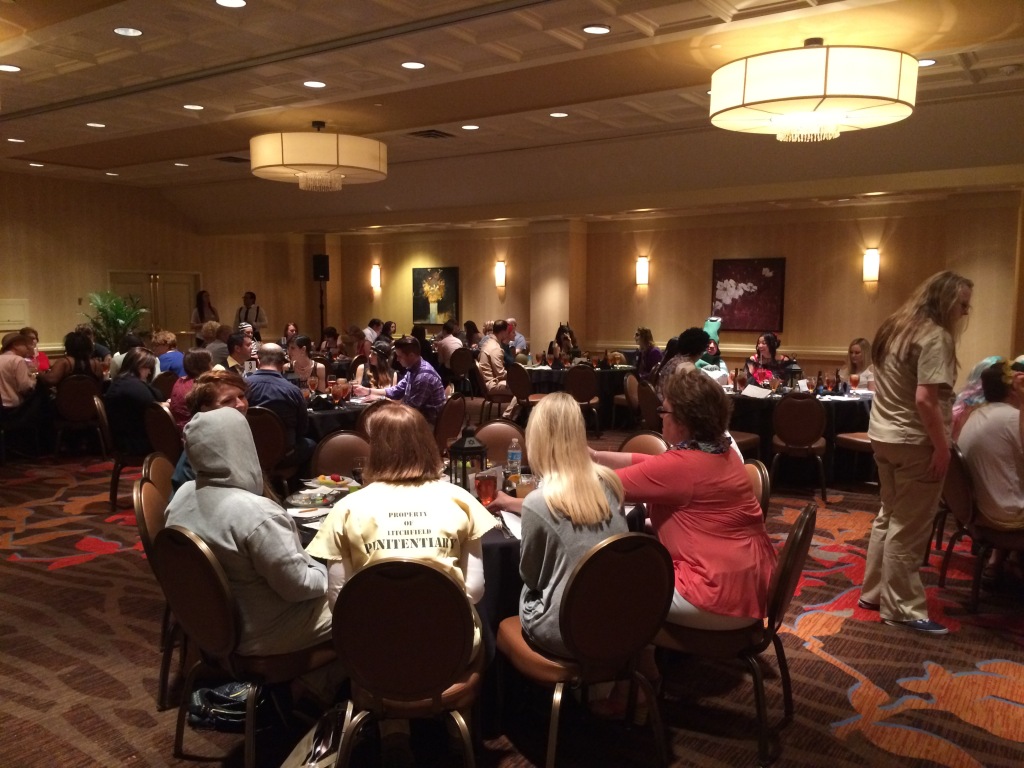 The Dinner Detective is a national interactive murder mystery dinner show and made it's debut in Oklahoma City in early June. Each Dinner Detective show begins with a cocktail interrogation session. During this time, all of the guests are encouraged to speak to the other guests. Unbeknownst to them, the show has already started.
Last night, Leslie and I attended one of the special Halloween shows where people had the option of arriving in costume. I received complementary passes for running an article on them on Uncovering Oklahoma. I had been looking forward to going to the show as I've never been to one before, other than ones I've made myself with my Movie Murder Mystery Party book.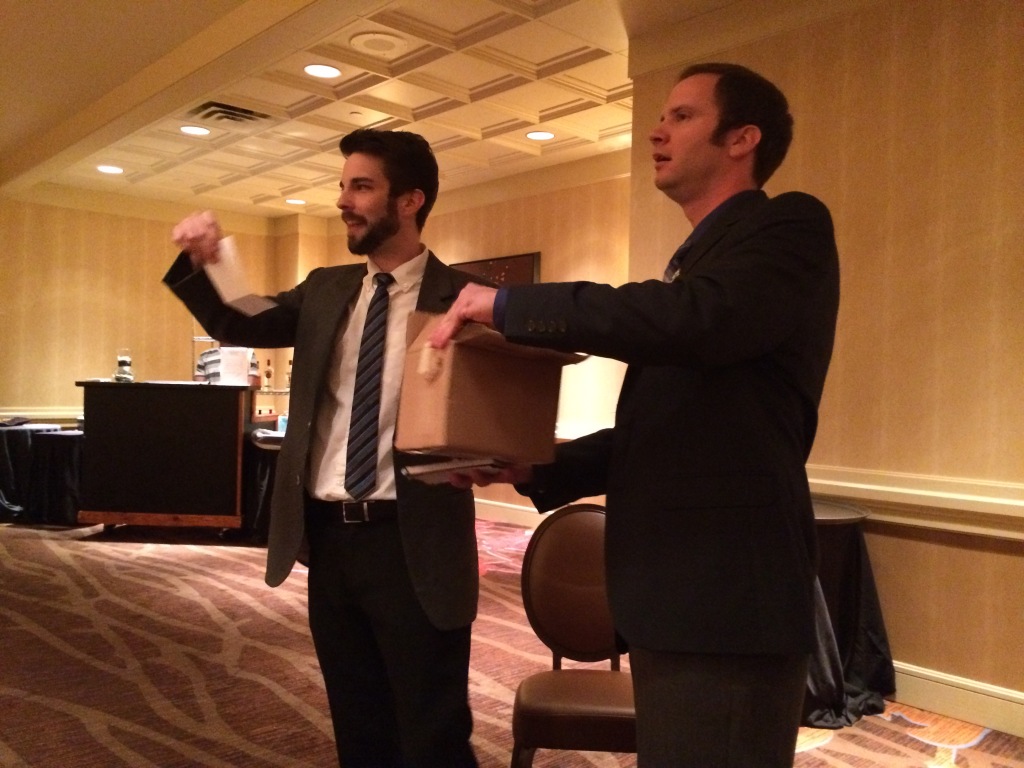 We had some hesitations about the show as the last few live shows we've seen fell flat. Those hesitations went away when Detectives Guns and Roses burst down an imaginary door because the Sheraton Hotel wouldn't let them bust down the real doors. The actors were fantastic and energetic–and I'm not saying that because I knew most of them. It was a bit strange for me when I first saw someone I personally knew and I was given a look that told me, "I don't know you." When I saw more of my friends, who all turned out to be actors for the show, I had to play along that I didn't know them. It's kind of weird pretending not to know someone. After the show, I apologized to some of my friends for not being like friendly, but they knew I was playing along and were glad I didn't blow their cover.
The show included a simple four course meal. Leslie and I had gotten the fish. Some of the other people at our table got the chicken. No one at our table had any complaints about the food other than that dinner could've be brought out a little sooner and maybe some more bread. The cash bar was standard, which a good selection of drinks.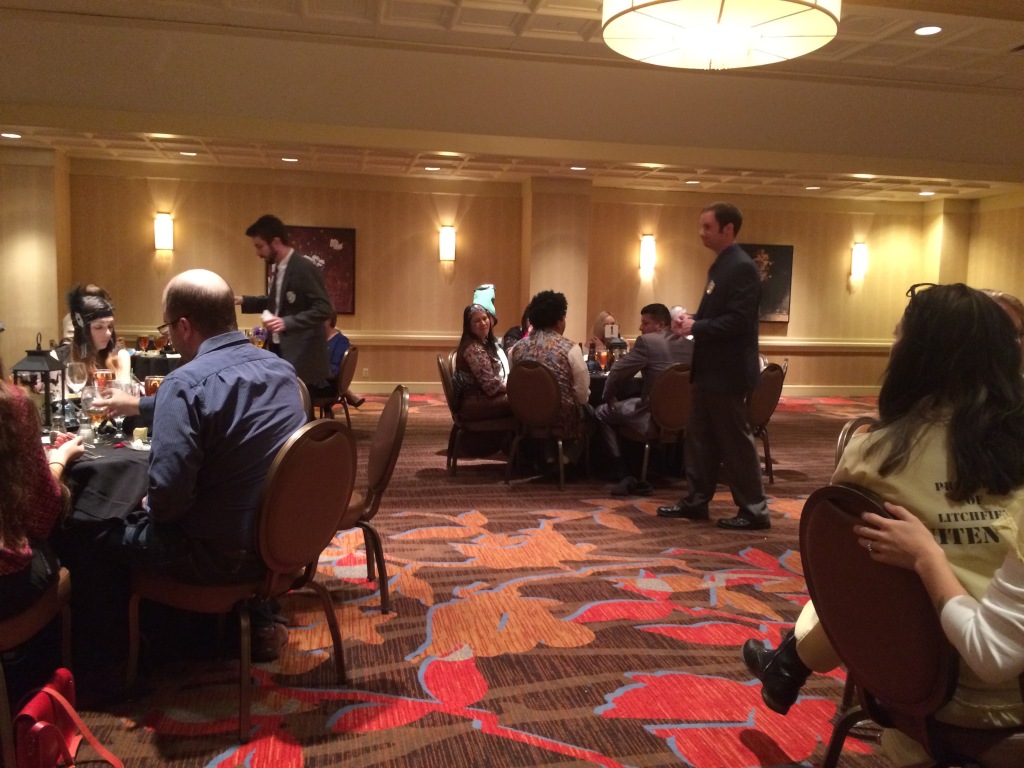 As for whodunit, I'm not going to tell. I will tell you we didn't guess the murderer correctly, despite the edge of knowing which some of the guests were actors. The person who I thought was the murderer, ended up getting killed in the show. I was told after the show, that several people guessed I was the killer. Perhaps it was because of the clue I found? Yeah, let's go with that answer.
In summary, The Detective Detective was fun a evening. If you do go, plan some extra time for parking and bring some friends.