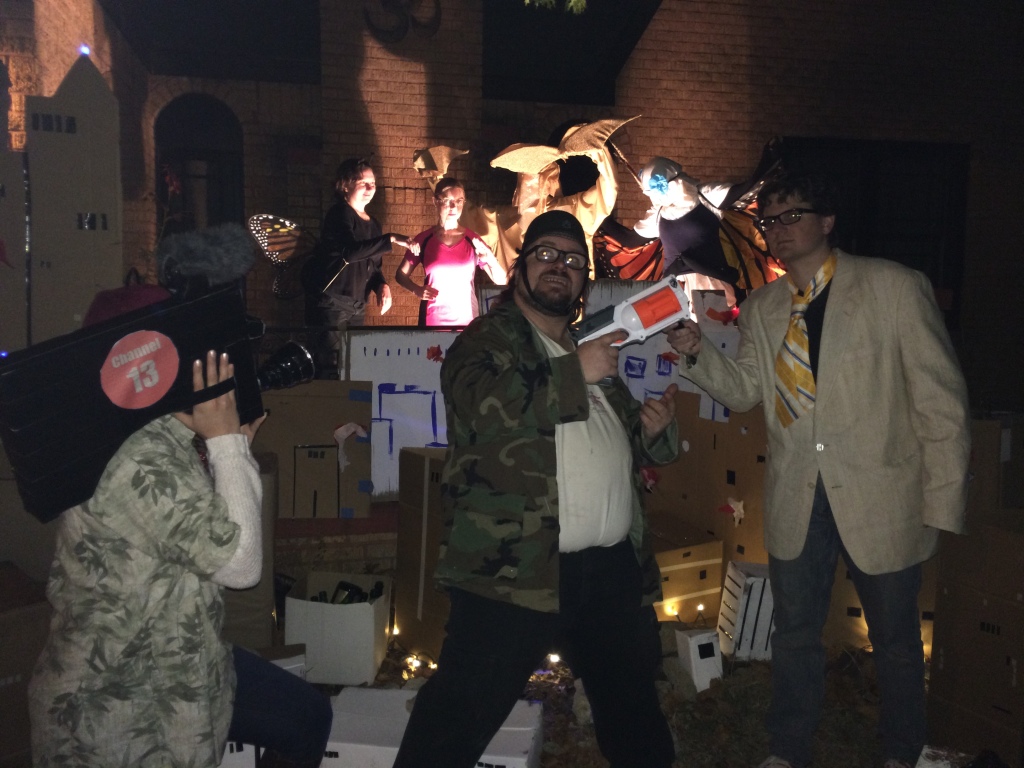 This year for Halloween, I participated with a group of friends in making a cityscape themed front porch. Everyone dressed up as something relating to giant monster movies, such as Godzilla and Pacific Rim. I went as the TV News Reporter for Channel 13. You can see me on the right with the yellow tie and crazy jacket I bought at Goodwill.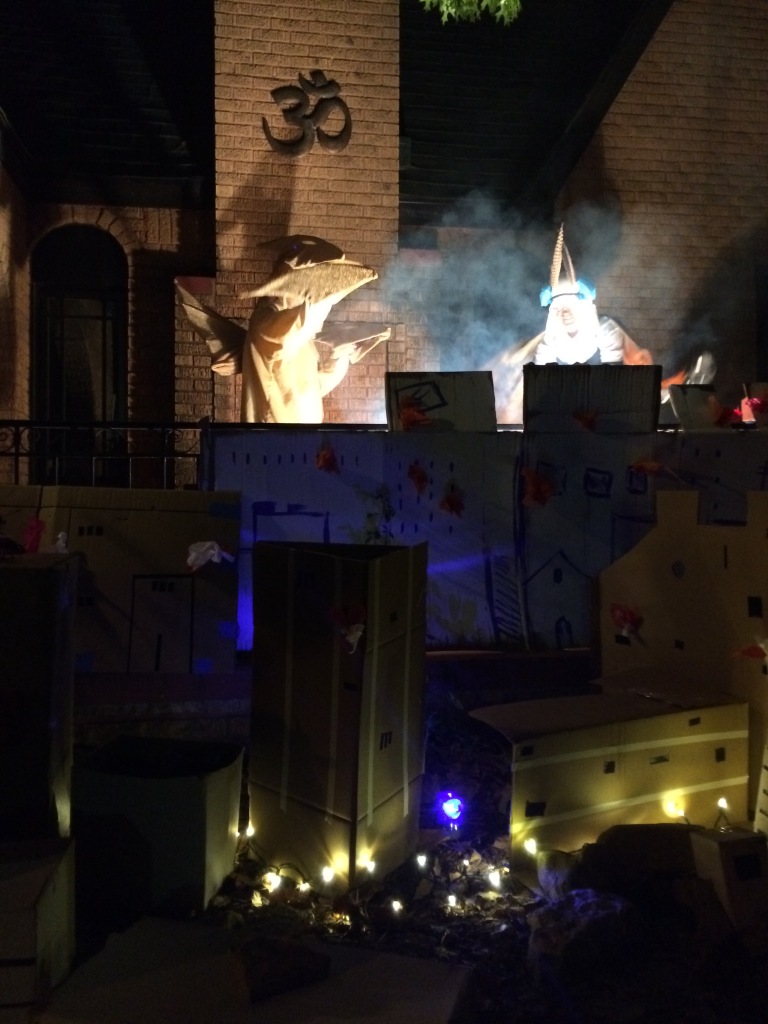 Stand back, citizens! Here we have Mothra and King Ghidorah fighting in our fair city of NormanTokyo! Buildings are on fire! Smoke is everywhere! Police lights flash as people run! Oh the horror! The horror!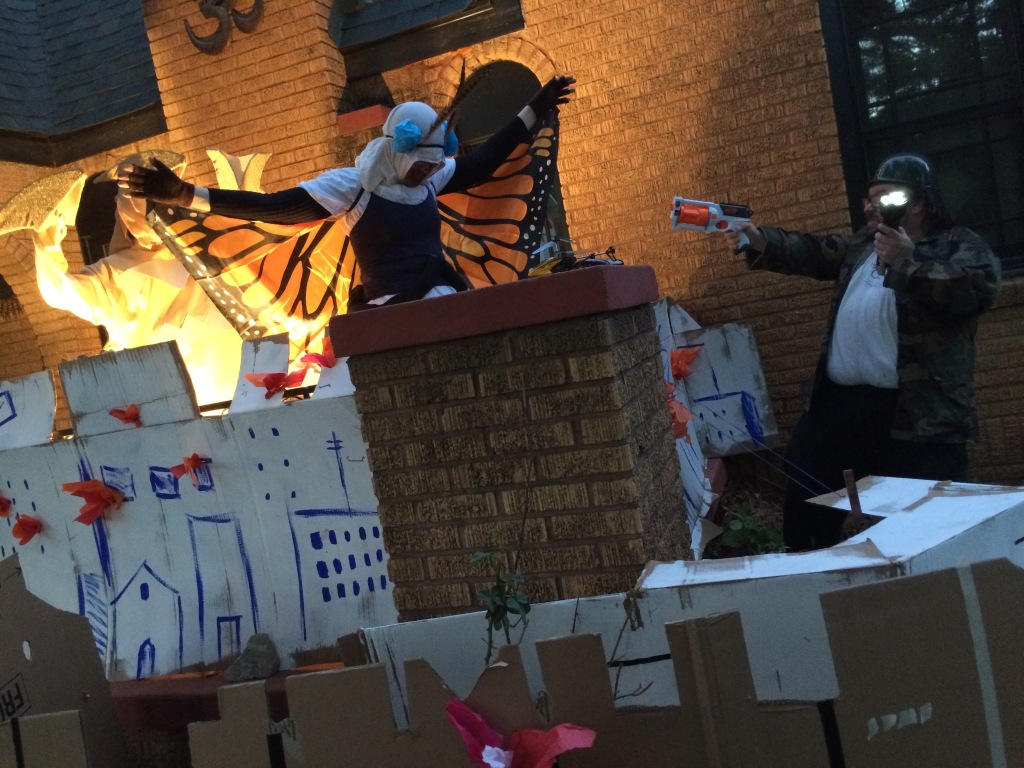 The brave Army General attacks!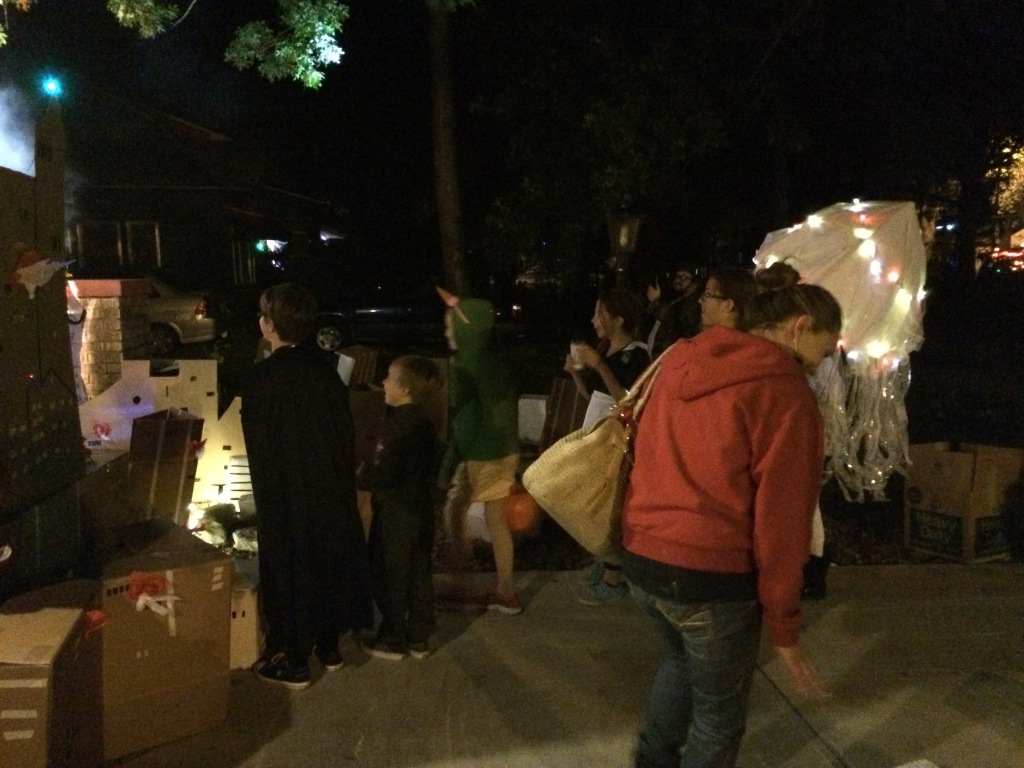 Everyone enjoyed watching the monsters fight. We even encouraged people to take pictures in front of the city with the monsters. Some people were too scared to take pictures, but many did. How often do you get a chance to pose with giant monsters in a city? Well, you could've had a chance if you came this porch.

Here's a short video of how the monsters, Mothra and King Ghidorah, fought each other throughout the night.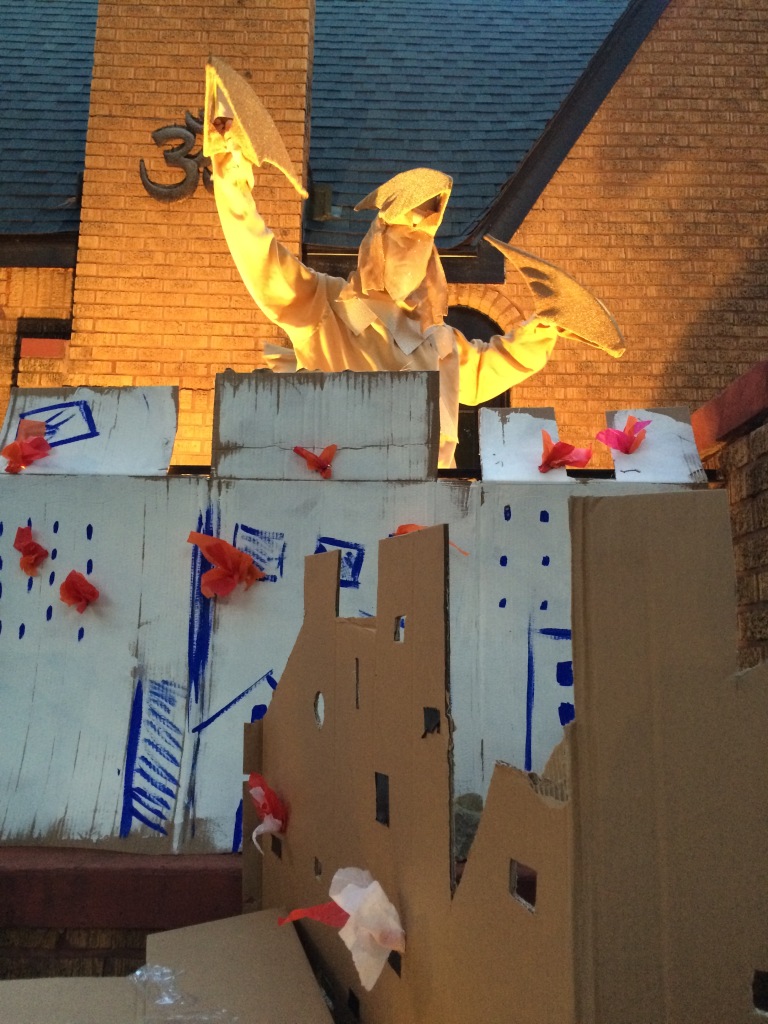 Above is a friend dressed as King Ghidorah, easily the best costume of the group. (I wish I could tell you how he made his costume, but he hasn't posted it.)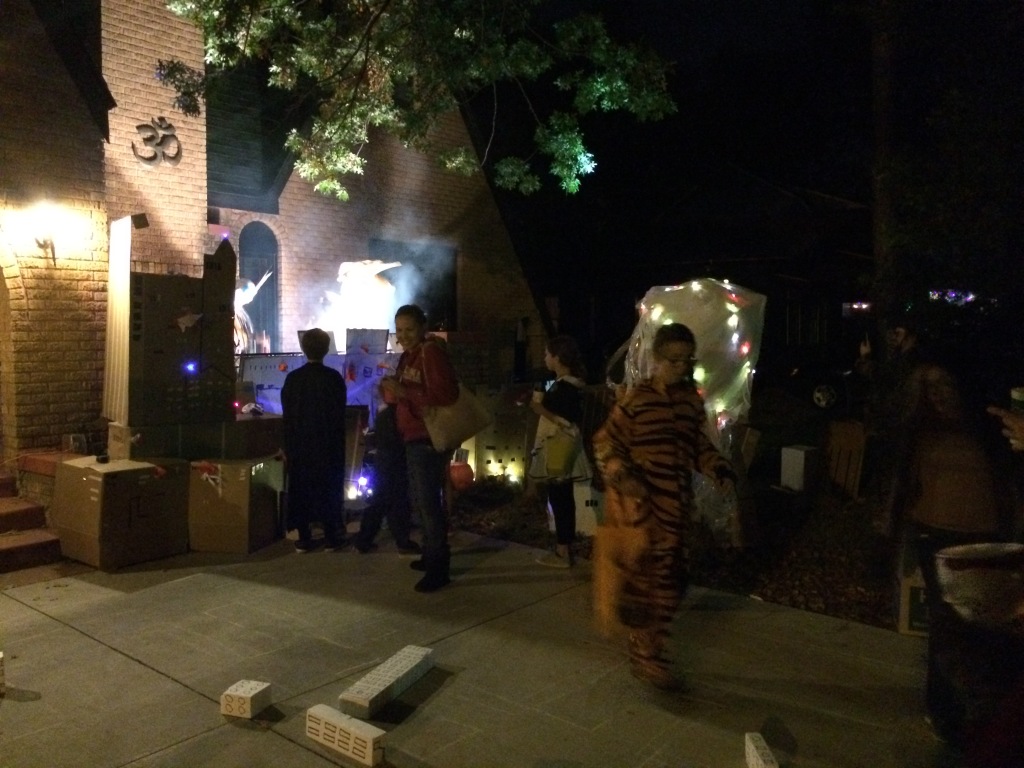 People pose for pictures.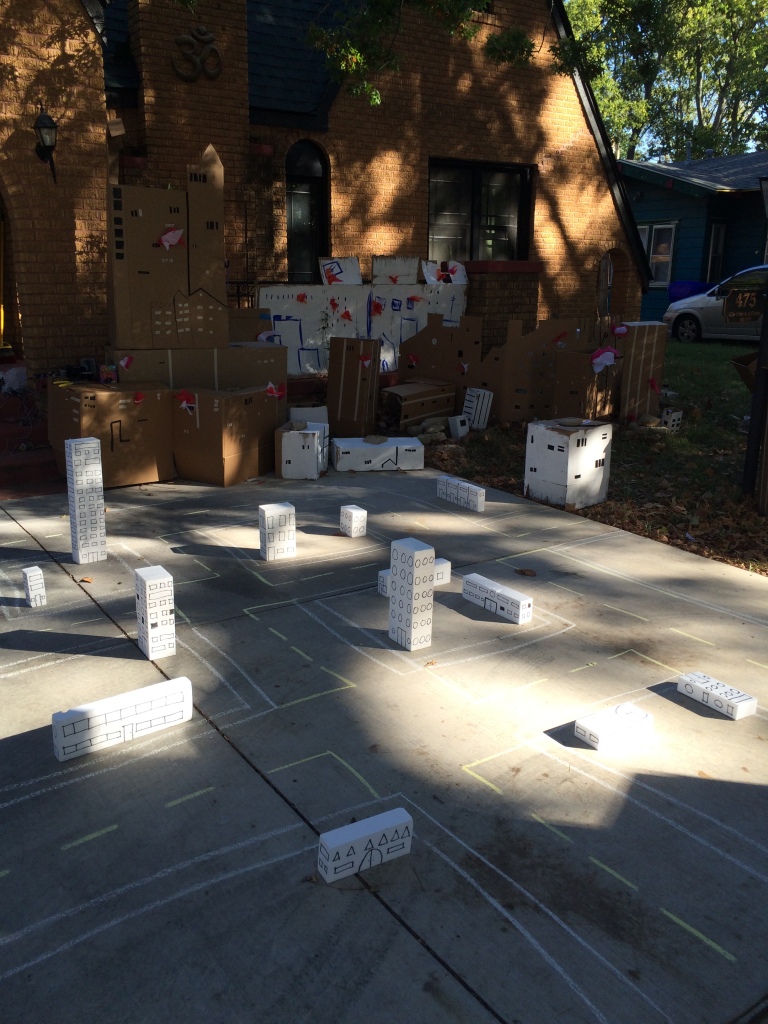 Here's the city, dubbed NormanTokyo, during the day. People were allowed to kick down the white styrofoam blocks for fun thus becoming monsters themselves. I took a sharpie and made windows and doors on the styrofoam pieces to make buildings. My thighs are still sore from bending up and down drawing those street chalk outlines.
Some kids enjoyed kicking the buildings more than the candy! We had some Elsa's that were just so destructive. I wish I would've gotten some more pictures of trick-or-treaters destroying the city, but I was busy handing out candy.
We had some great crowds this year. Many parents and kids told us the porch was the best one they've visited this year. I had fun doing it and I look forward to whatever we plan for next year.