Sam and Geoff travel to El Reno – not for their onion burgers, but to meet with paranormal investigator and author Tanya Mccoy-Womack. At Iron Tree Coffee, Tanya talks about El Reno's history, ghost stories, and local cryptids.
Subscribe to new episodes of Tales Unveiled via Apple Podcasts, Google Play, Spotify, Stitcher, or anywhere you enjoy podcasts.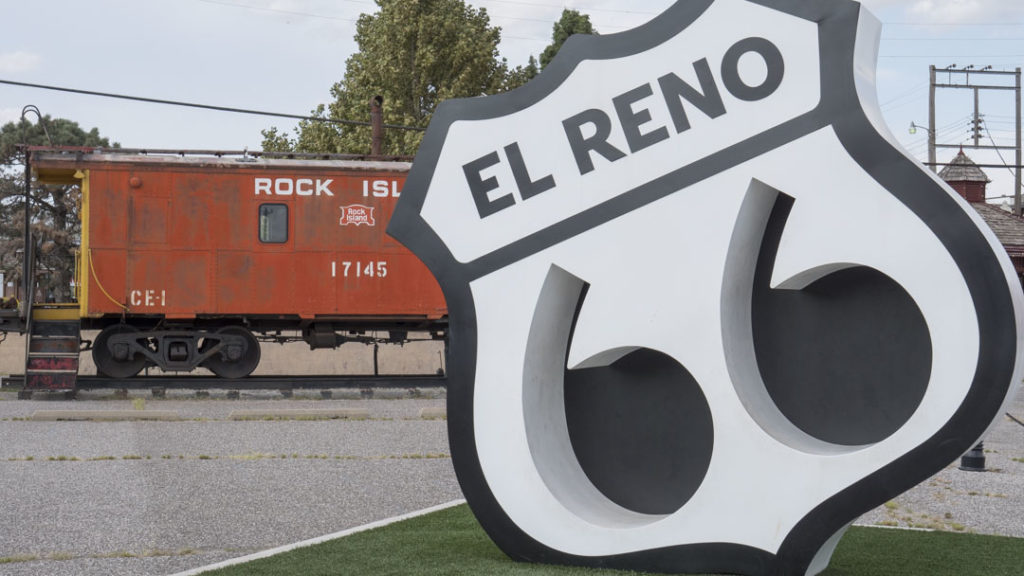 Tales Unveiled is a production of The Show Starts Now Studios and is produced by me, Dennis Spielman. The voice of Sam Saxton is Dennis Spielman. The voice of Professor Geoff DeRoot is Jeff Provine.
We would like to thank our guest, Tanya Mccoy-Womack, for sharing stories with us and Iron Tree Coffee for hosting the interview session.
For more El Reno stories, check out Tanya's book, Haunted El Reno.
If you love what we're doing, want us to keep being artist owned and patron supported, click here. In return, you get bonus content, including early access to my various shows!
Behind the Scenes Commentary (Spoilers)
Jeff had worked with Tanya on the Haunted Oklahoma City and Haunted Guthrie books and knew she would be great to have on the show. It was perfect timing for Tanya as her Haunted El Reno had been recently released. We talked about several of the stories in the book.
Although it wasn't worked into the podcast, after Tanya took us to the old jail, we went and saw the hotel she talked about in the podcast. We didn't go in or anything. We just wanted to see what it looked like real fast before we left town. I had been filming all day that day at the Oklahoma State Fair for Uncovering Oklahoma and Jeff had been working as well.
After our interview with Tanya, Jeff and I came up with the story plot of the Professor being concerned about his contacts in wake of Wendall's murder, which we used for this episode and our Shawnee one.
I'll have to back to El Reno at some point for Uncovering Oklahoma.