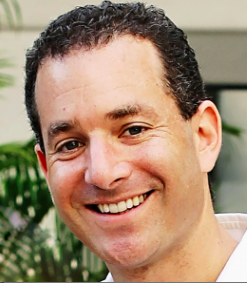 With origins in the solar-power industry, David Jankowsky saw a problem in the electric vehicle market. With billions going into EV technology, Jankowsky noticed little of that funding was going towards infrastructure. While Tesla Motors may have popularized the electric car and built their superchargers, they 're all closed source.
"We know there 's literally going to be hundreds of car manufacturers in the next five, ten years coming out with electric vehicles, and they would not be able to use the Tesla superchargers, so we solved that problem," said Jankowsky."We developed and installed universal chargers, so any car in the world can use them, including Tesla drivers. We solved the range-anxiety issue, meaning no one 's going to buy a car if there 's no infrastructure to fuel them if they 're away from their home."
The Francis EV Charging Network solved range anxiety in Oklahoma by having a charging station every 50 miles. One could travel from Broken Bow to Guymon in their electric car. Jankowsky notes that one may have to drive 10 to 20 miles out of the way to access a charger because they currently don 't have enough in Oklahoma. The first phase of the network features 225 fast-charging stations across 109 strategically located sites in Oklahoma, including small towns.
"We've done a lot of rural development, and we basically said, 'We'll bring a charger here, pay for everything, and it 's going to cause basically drivers that have been stuck on the highways at the travel stops at the gas stations, they 're going to have to come into your town to charge, and by the way, they 're going to be captive there for about 60 minutes,'" said Jankowsky."When we go to the travel stops on the highways, no one wants to wait 60 minutes to charge their car, so that 's where we 've put in super-duper chargers, we got to call them something at some point, they can charge cars in seven to nine or 10 minutes. That 's very much equivalent to current gas stations."
The public infrastructure for EVs is not going to look the same when compared to gas. Jankowsky sees electric stations being more"ubiquitous" as they 'll be able to go everywhere and anywhere. When people are at the office, shopping for groceries, or eating a meal, there 'll be a charger.
"There won 't be like six chargers on one corner, and six chargers on another corner like you see in the gas space, and there 's a variety of reasons for that," said Jankowsky."It 's not going to develop the same way gas stations developed because quite simply, you don 't need as many out there as you do gas pumps because people can charge their car at home typically at night, which is where about 90% of the charging is going to take place."
As a startup in Oklahoma, Jankowsky finds people are surprised to learn they we able to install 225 superchargers across the state.
"That 's never been done before," said Jankowsky."Our largest competitors are definitely not doing 250 charging stations a year, and I mean, we 're just one data point, but Oklahoma really has, and I preach this to everyone that will listen, we have this unique ability or position where we could be the EV capital of the world, both in terms of the technology, so there 's a lot of technology in these chargers, it 's mostly software-based technology, we have the manufacturing capabilities to do it here."
Looking forward to the future, Francis Energy is expanding into 30 states to build the network out from Oklahoma. There are also plans to upgrade existing stations, which they 'll continue to do until Oklahoma can take care of every car on the road. In addition to the expansions, they 're working on an app.
Like competitors, the app will allow users to find stations, initiate a charge, offer a discount, and more. One feature Jankowsky explained is that people will be able to stay in their car and connect to a free wifi hotspot while they wait for a delivery. Stations are separately addressed, allowing orders to come directly to that charging station.
"There are so many cool things that we can do with the software that 's in the chargers themselves to create this great user experience," said Jankowsky."It 's not perfected yet, and so some of our concern is we have drivers out there that are using our stations that might not be having the best experience, and we want to let people know, 'Hey, this is new. This is novel. We 're working on the bugs, we 're working on the kinks, but it 's going to be great, just stay patient with us, and then here 's what we 're doing to help the user experience.'"
David Jankowsky will be speaking at the Oklahoma Venture Forum Power Lunch on Wednesday, September 9th, 2020. Be sure to register for the online ZOOM event to learn more about Francis Renewable Energy, hear a Pitch Presentation by HyQ Technologies, and to network with entrepreneurs an innovators in Oklahoma. Read more about the September Pitch Presenter below.