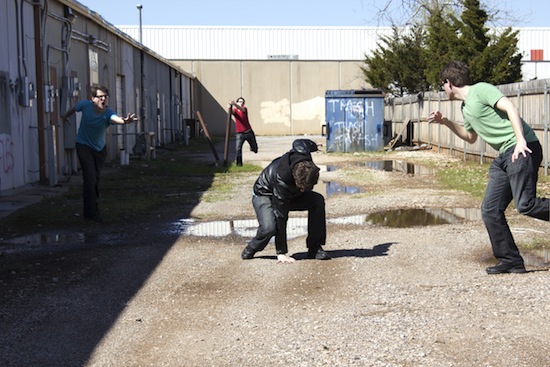 My Dark Self has Risen! It is battle time!
---
Deeper Artistic Meaning: Sometimes our greatest enemy is our dark self. Parts of us are blown away by its might, but more parts will fight the good fight. Don't give in. Keep going.
Behind the Photo: I'm really proud as to how smooth all of the selfs blended in. There is only one very tiny mistake with the lighting in this image. Can you spot the issue? The sun moved by the time I took the self-shot of the red shirt self being blown away.