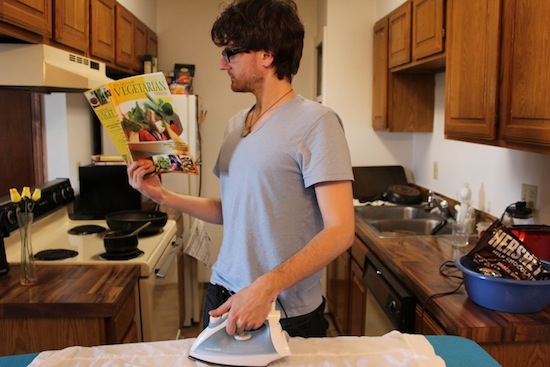 To help to finance my projects, I was thinking of turning to Porn for Women. Here's a self-shot picture of me cooking a vegetarian meal while ironing and doing the dishes. I also have a bowl full of chocolates.
---
Deeper Artistic Meaning: What turns on people? Attraction is so much more than appearance, but metal as well.
Behind the Photo: I brought the ironing board earlier that day. I took this self-shot before actually ironing with it. To be honest, the iron wasn't plugged in, the was nothing cooking, and the dishes weren't being washed. I do own that cookbook.