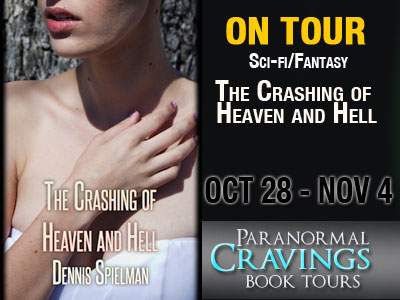 I am announcing my blog tour for
The Crashing of Heaven and Hell
. From October 28 through November 4, I will be featured at various blogs. I'm excited! I will be talking about my stops here as they happen.
I will have an in person book signing at Full Circle Bookstore (1900 NW Expressway, Oklahoma City, OK 73118) on Saturday, November 16 from 3 to 5. It will be part of their new ink event so I will be there with several other writers. This will be my first book signing event. I'm also excited about it. You need to come out there to see me and this will mostly like be my only signing specially for this book. It's also my first book signing! You should come because it's my first book signing.
I'm already working on my next novel, Too Close to the Ground, an urban fantasy story. In November, I'm working on the 2014 edition of my date idea book. It's good to have projects lined up.
I hope you come see in person!