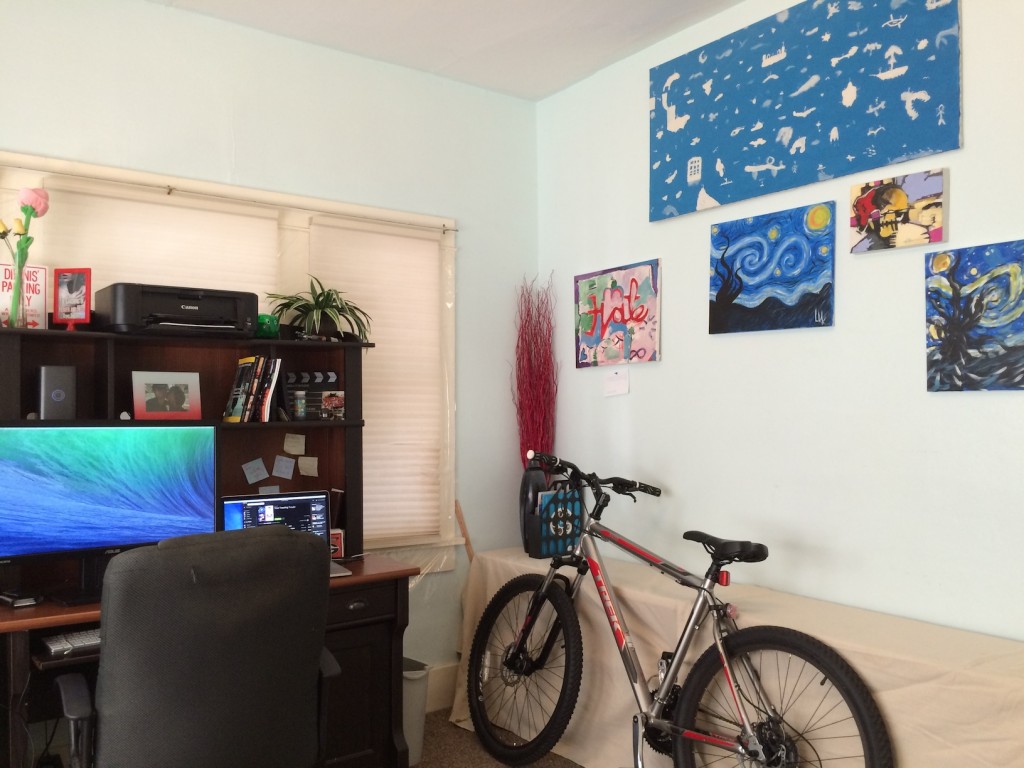 I thought it would be fun to show off my office. I enjoy seeing other writer's offices so I'm sure someone will enjoy mine. I recently bought a new monitor to connect to my MacBook Pro and sold my old iMac. I've had my iMac since early 2009 and it was started to show it's age, especially compared to my beast of a laptop. I bought the ASUS PB278Q 27-Inch WQHD LED-lit Professional Graphics Monitor. The colors and screen resolution are phenomenal! I wish the speakers were too. I cleaned the desk and the room for that matter to take this picture today.
The paintings on the wall to the right were either done by me, Leslie, or for me by my friend, Anthony Nguyen. Not pictured is a corner to the left of two of my photographs as canvas prints.
What's that on my laptop? A Spotify playlist for The Time Traveling Troupe? Yes, I've been collecting songs that fit or inspire the show. I have the first 12 episode season outlined with a few notes for the second and third seasons. I'm still a few years away from filming the first episode. My current book I'm working on does have a guest appearance from a character from the series.
Anyway, I wanted to share how my office was coming along.