Billy Sims BBQ is Tulsa-based fast casual concept serving premium BBQ smoked daily in-house with traditional sides. Founded by 1978 Heisman Trophy winner Billy Sims, and cofounder Jeff Jackson, Billy Sims BBQ is a unique franchise concept that is one of the top rated celebrity and athlete-owned restaurants.
To promote the limited-time "All You Can Eat Rib Night" on Tuesdays, I had the pleasure of interviewing Billy Sims himself at the Norman location. Sims was a kind and energetic interview. He's one of the bigger celebrity interviews I've done, on camera at least. I kept the focus of the interview on the restaurant and food because Uncovering Oklahoma is a travel positive site and I didn't want to do anything that could damage chances of future interviews with other people.
For this video, I experimented with a one camera back-and-forth question and answer style. I concluded this style would work best if I had at least a second camera and mic on myself. A good note for the future. I am happy with the audio quality on Sims himself with the mic and audio settings I used.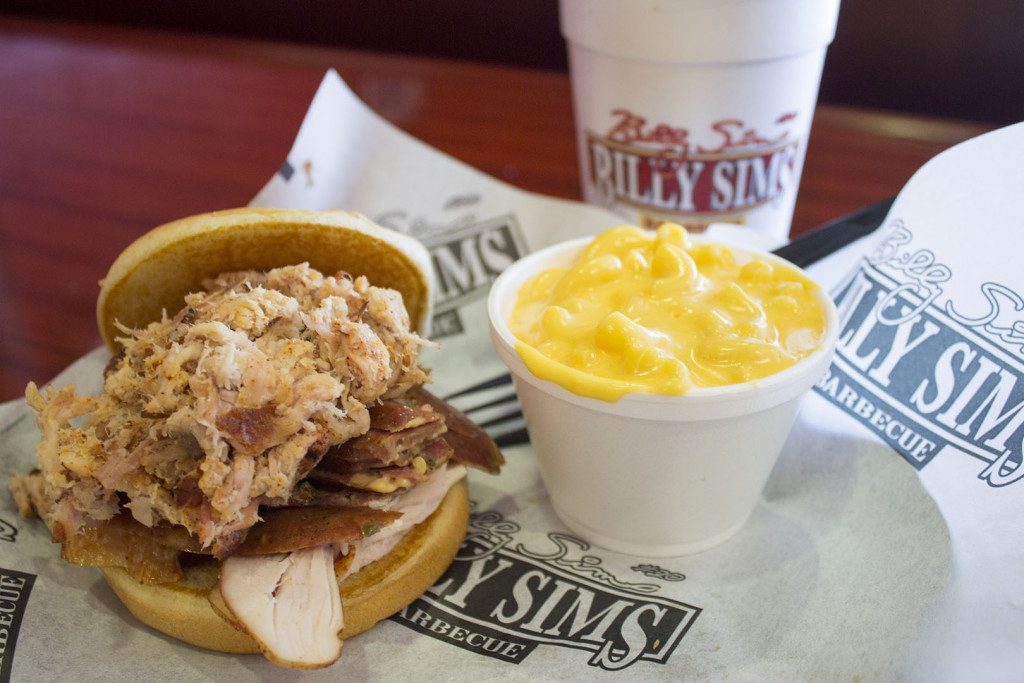 After the interview, I had the Heisman Sandwich with mac and cheese. It kept me full well into dinner. To me, the restaurant was like Swadley's or Rib Crib, but sports themed.
Anyway, that's my interview with Billy Sims.