Hello, Adventurous!
Recently, my wife and I spent a few days in Seattle, Washington to visit her sister, Lessa, and for you, I'm going to recap what we did to give you ideas for your Seattle trip. I would recommend watching the video with this article first. I captured the experience through a combination of videos taken from both my iPhone 8 and Panasonic GH5, as well as photos with text hence why parts will look different. For this trip, we flew in on Thursday, December 7 and flew out early on the morning of Monday, December 11th. Since on Thursday we didn't do anything other than eat dinner and stay at the hotel, let's get started with breakfast on Friday morning.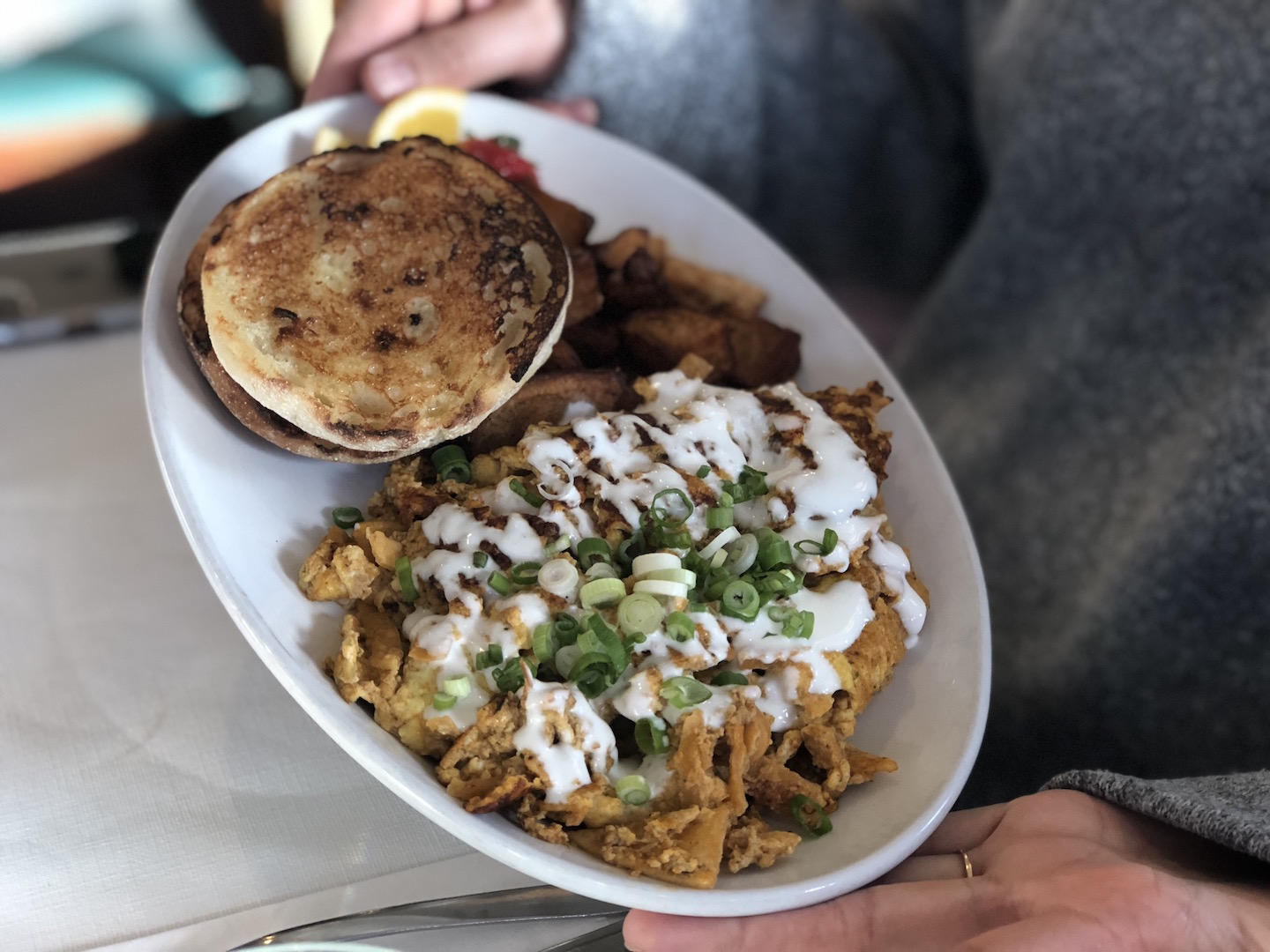 FRIDAY
Friday morning we meet with Lessa and her roommate (and our friend too), Jordan, at their apartment. For breakfast, we went to one of their favorite places, Four Spoons Cafe, which was a short walk from their place (but we drove). Our breakfast was delicious! One thing they recommend is their potatoes, even if you're not too big into potatoes, give them a try. I can see why Lessa and Jordan go there all the time.

After breakfast, Lessa, Leslie, and I went to went to the Olympic Sculpture Park (while Jordan had to work). It's a free, public outdoor sculpture museum and beach. It has some pretty impressive pieces of art there. We also walked the beach there because beaches are bitching.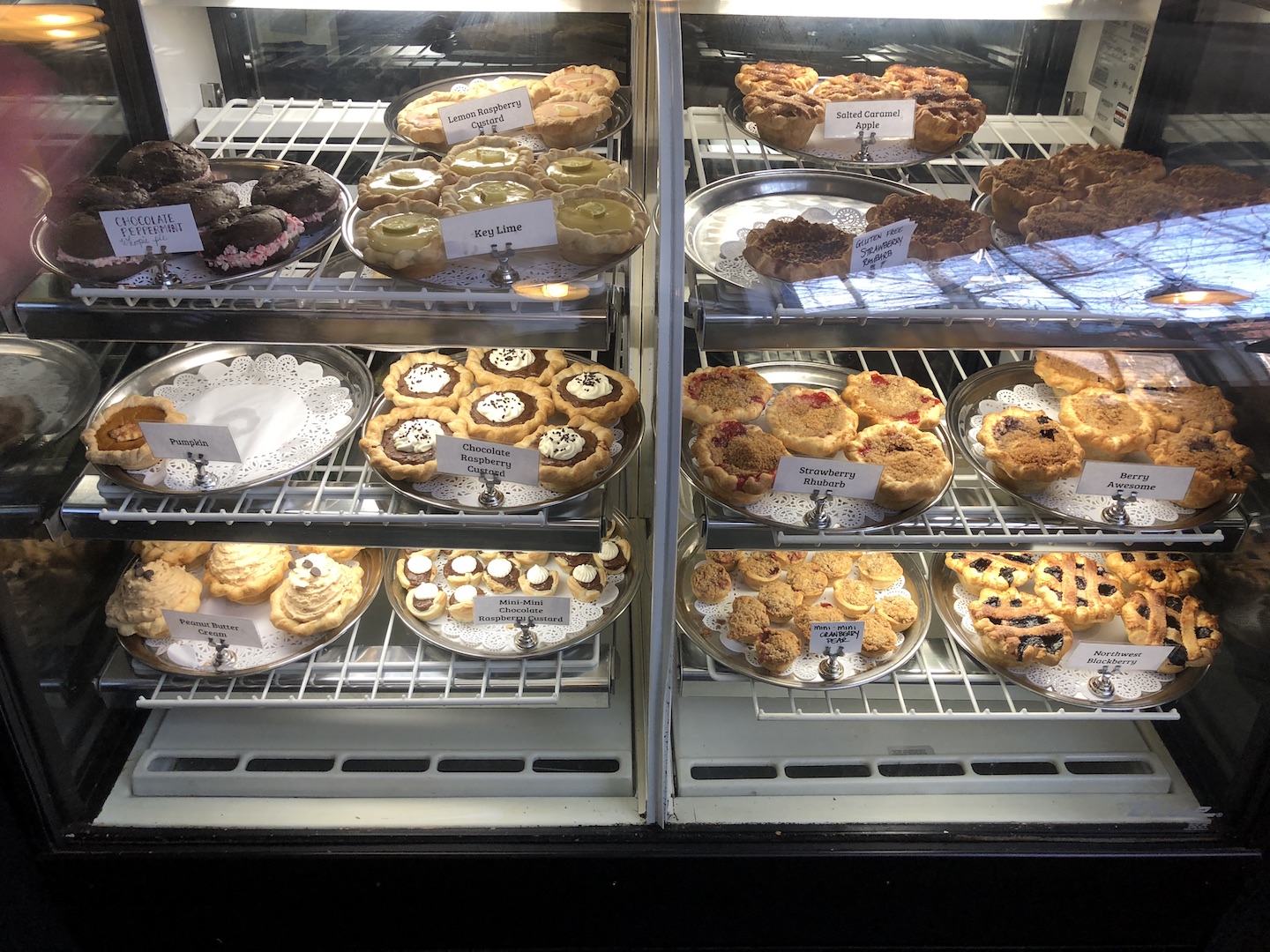 We had scheduled a chocolate factory tour to go to in the afternoon, so went to the Fremont District after that. We had a few hours to spare before our tour, so we walked around the district, had some yummy pie from a place simply called pie. It was a tiny place, which I adore. There were a bunch of tiny hidden businesses throughout the district.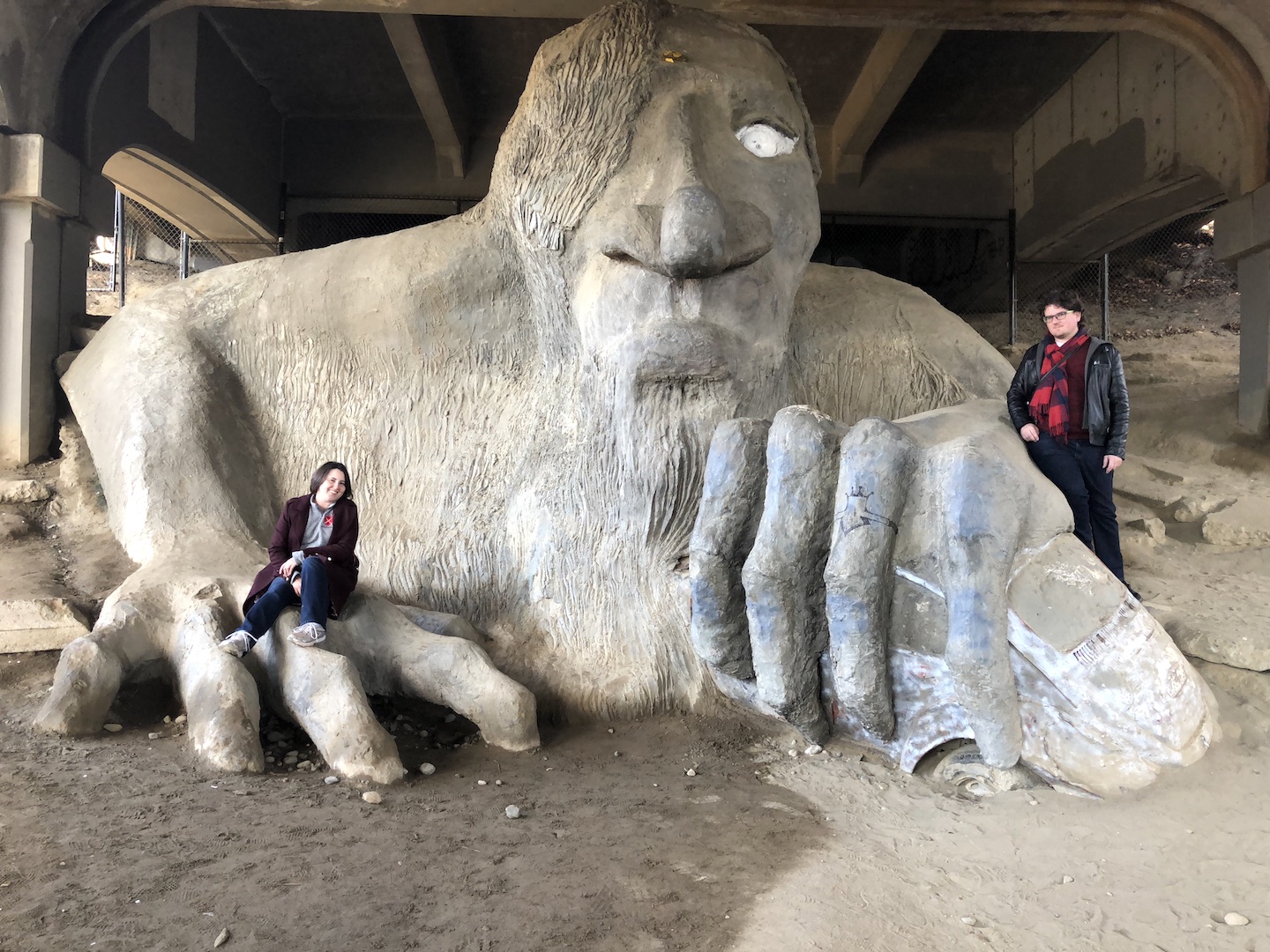 Of course, we saw the Fremont Troll, which was on my list to check out. I learned that the Fremont Arts Council had launched an art competition in 1990 to help rehabilitate the area under the bridge, which was becoming a dumping ground and haven for drug dealers. By making a tourist attraction, people were always there and thus deterring negative behaviors. If you are interested in learning more about the power of public art, I suggest watching my documentary, Inviting Art.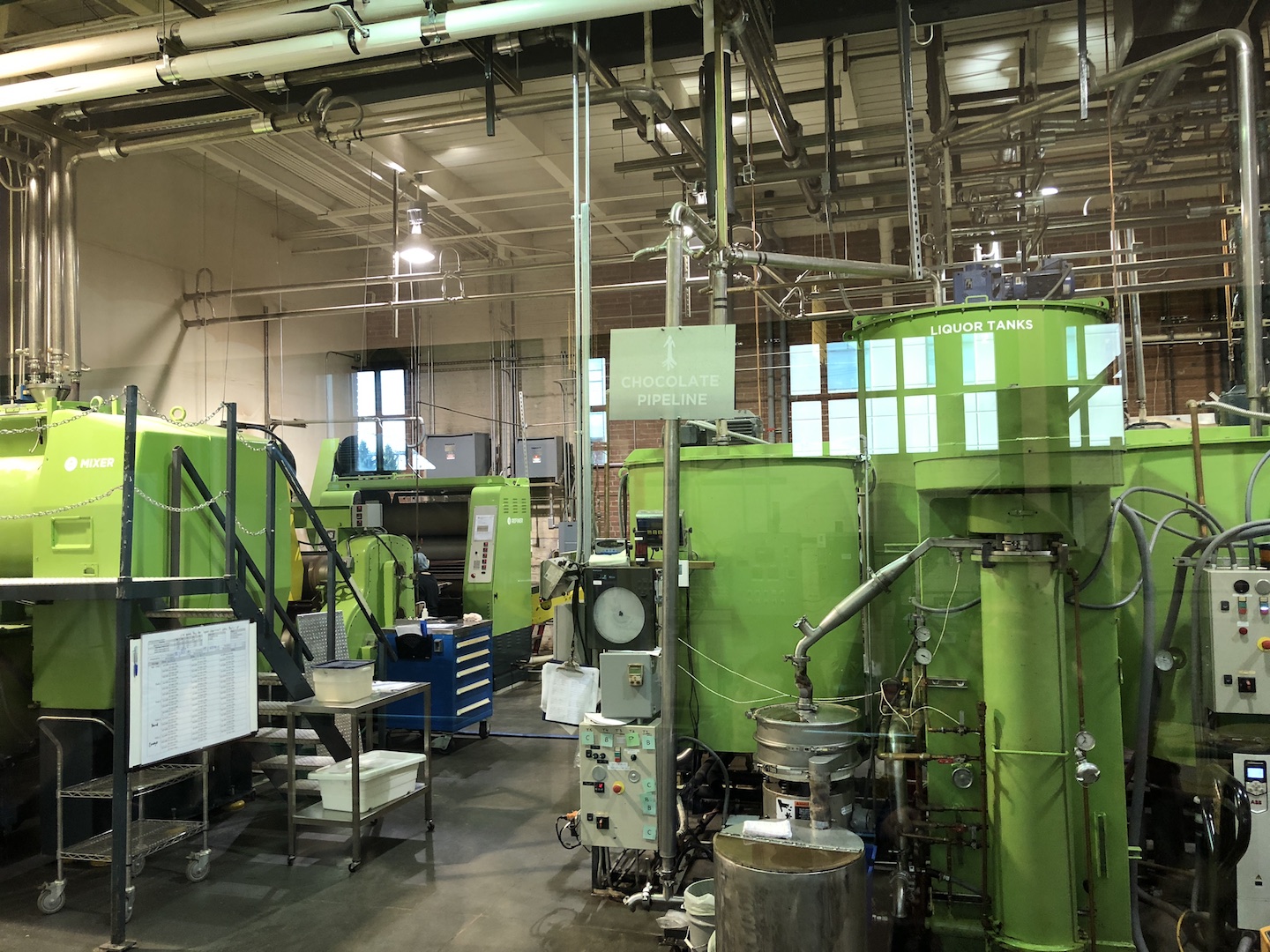 Next to the troll was a community garden, which that was pretty cool. We made our way to Theo Chocolate for our tour. I wasn't allowed to take video of the tour, but pictures were okay. It wasn't long or big. There were three areas; one was the waiting room, another a presentation area where they talked about chocolates, and a windowed room where we saw most of the equipment. One thing I do want to point out is that Theo Chocolate is a bean to bar factory and so that means they take the raw seeds to make their chocolate, which not very many places do. They're also all organic and fair trade. Props to them on that!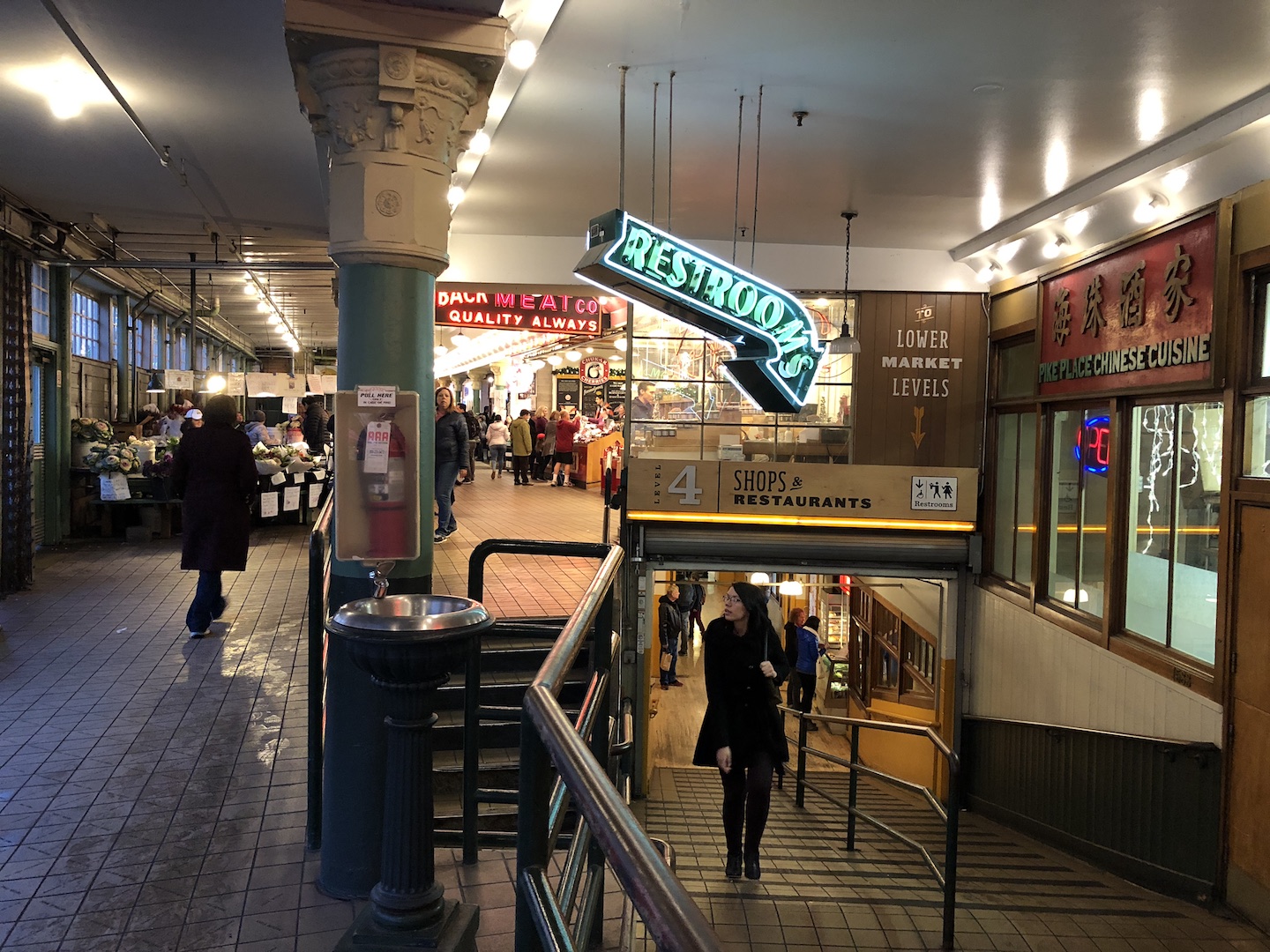 After visiting the gift shop and buying some chocolates, we went to the famous Pike Place Market. The thing that surprised me about the Pike Place Market was how eclectic it was and that it had more of a flea market vibe and less of an upscale market I had envisioned. There were also a ton of hidden nooks and crannies, and that was fun to explore. And the surrounding area was pretty cool too. We found this alleyway covered in gum, making art with used gum. I liked it, but I know some people will find it gross.
When our parking meter ran out, we called it a day. Bonus Tip: You can't trick the parking meter into letting you buy more time after your max time.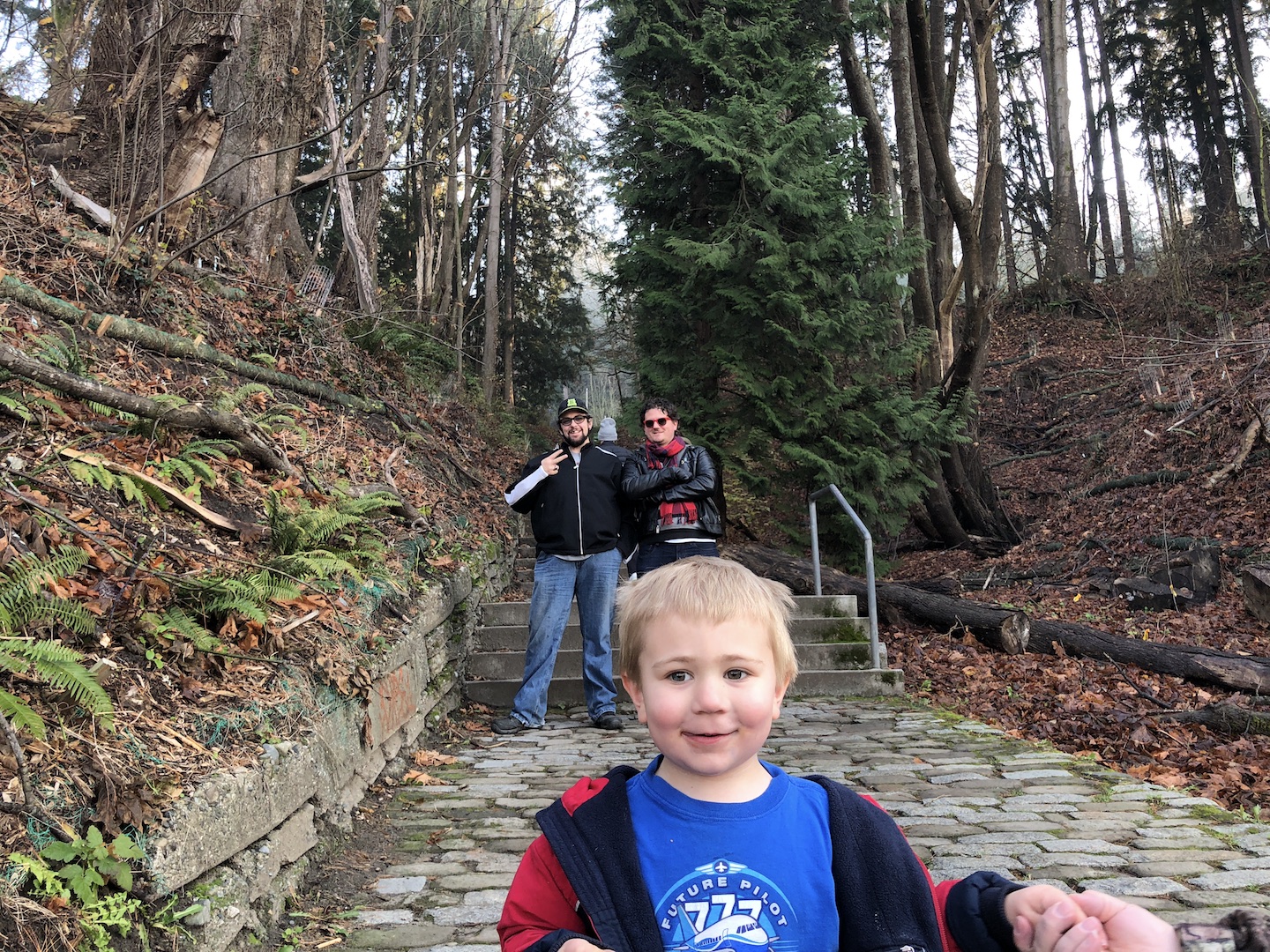 SATURDAY
On Saturday, we picked up Lessa and went to the Golden Gardens Park, where I met up with my friend, Aaron, who I've known since grade-school. We all walked around the beach for awhile, and then the guys and girls split up. Leslie and Lessa spent the afternoon at a bathhouse while Aaron and I went on our adventure to get a mystery soda.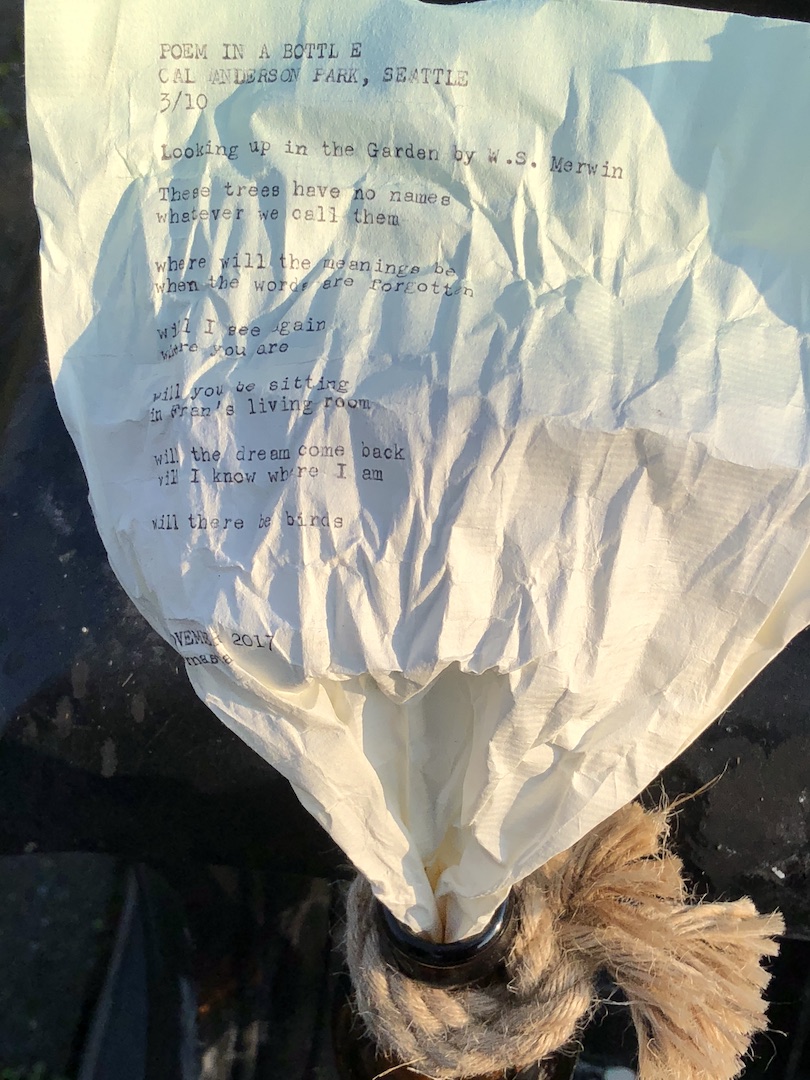 After getting a mystery soda, Aaron and I walked around Cal Anderson Park where we found two poems in a bottle. We didn't keep the poems as I wanted to let someone else also have the joy of discovering them as we did.
Aaron and I then went to the Ballard District where we explored the game shop, Mox Boarding House. Then Aaron and I went our separate ways. Afterall, he did drive up to Seattle from Hoquiam with his family, and they wanted lunch and to do things in town as well. It was great seeing him, and I'm glad he was able to visit. (If you're reading this Aaron, thank you again!)
With some time to spare waiting for the girls, I grabbed a slice of pizza from Ballard Pizza Company. But I wanted to try a bunch of things in the area, so I went to Li'l Woody's for a small burger, then to Full Tilt Ice Cream, and a mocha from Caffe Umbria. All were tasty! Walking around the Ballard District reminded me of Downtown Norman, but bigger.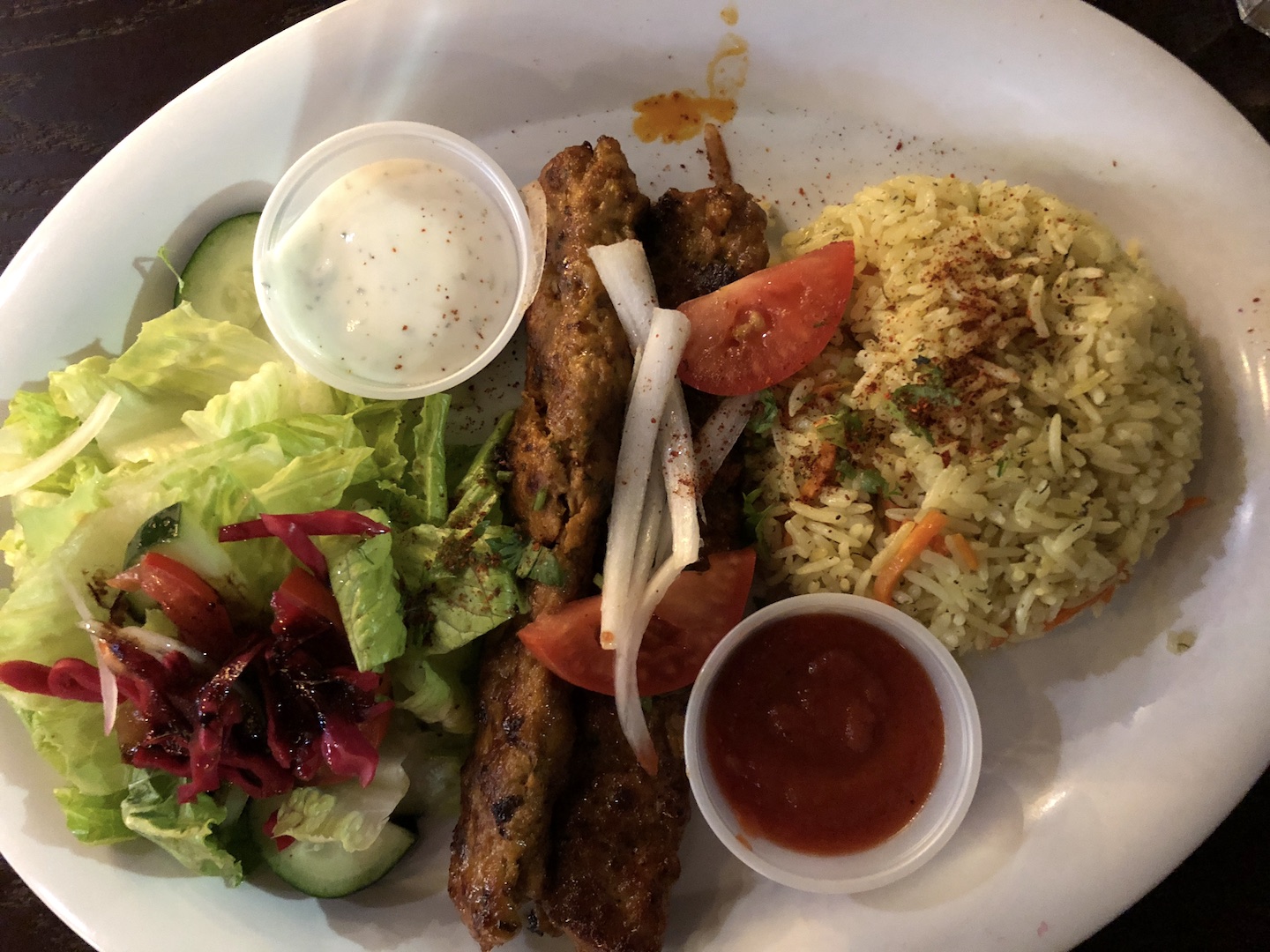 I reconnected with Leslie and Lessa after their relaxing bathhouse experience where we just drove around for a bit, picked up one of Lessa's friends, and then we went to the Fremont District where we had dinner at Cafe Turko. I can't remember the last time I had Turkish food, but I loved it. No one had any complaints, so I recommend giving them a try.
To cap off our Saturday night, we to Schilling Cider House where we ordered two flights of ciders and hung out. They had all kinds of games to play and if you wanted, you could have food delivered there because they didn't serve anything. Again, that was a cool place to hang out and end the night.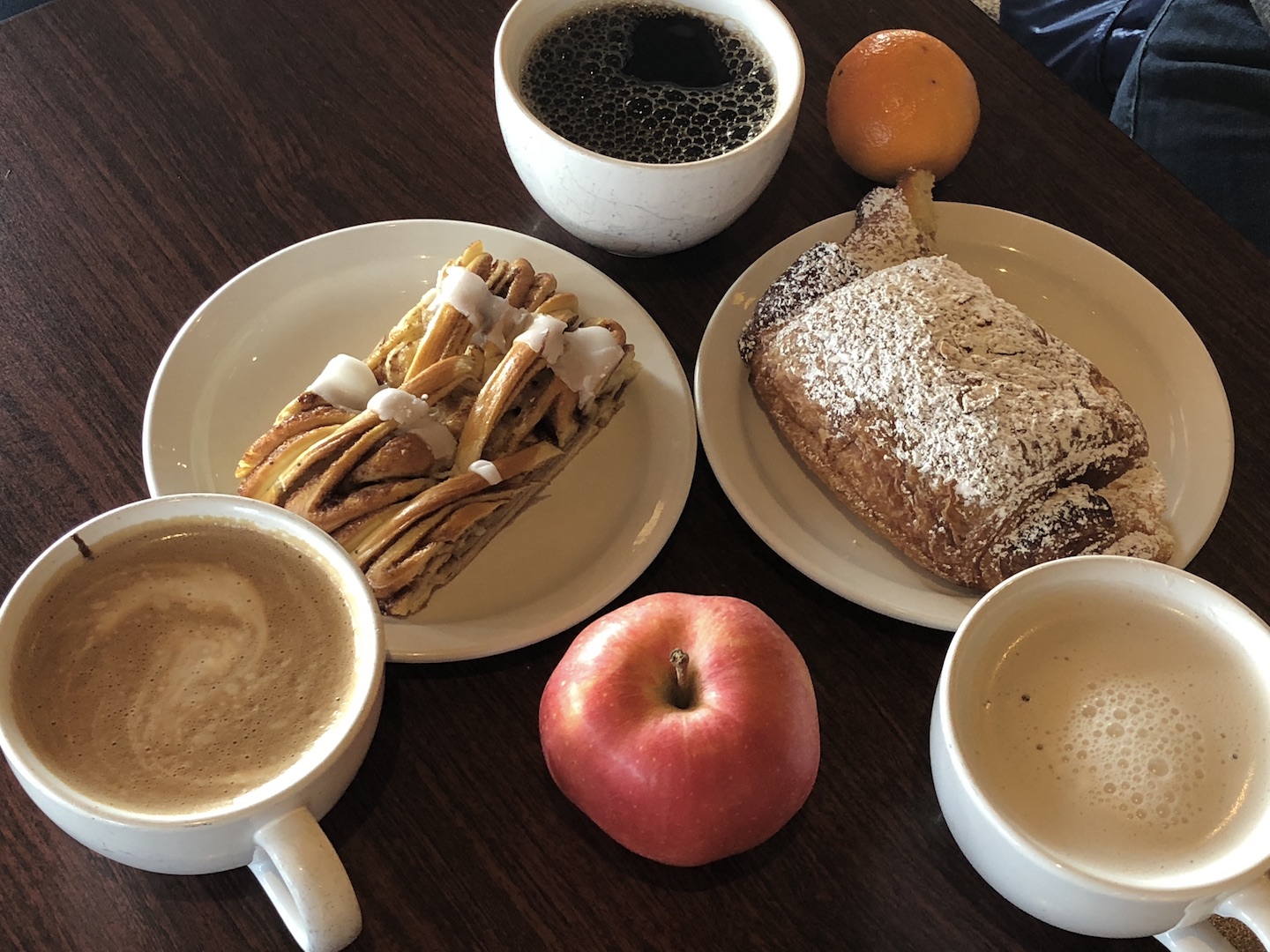 SUNDAY
Sunday started with coffee, of course, at Grumpy D's Coffee House with Lessa, Leslie, and myself. We had originally planned to go somewhere else, but there was a line out the door, so we doubled back on our route to Grumpy D's that we had seen along the way. Lessa hadn't been there yet, so it was new for all of us, and we liked it.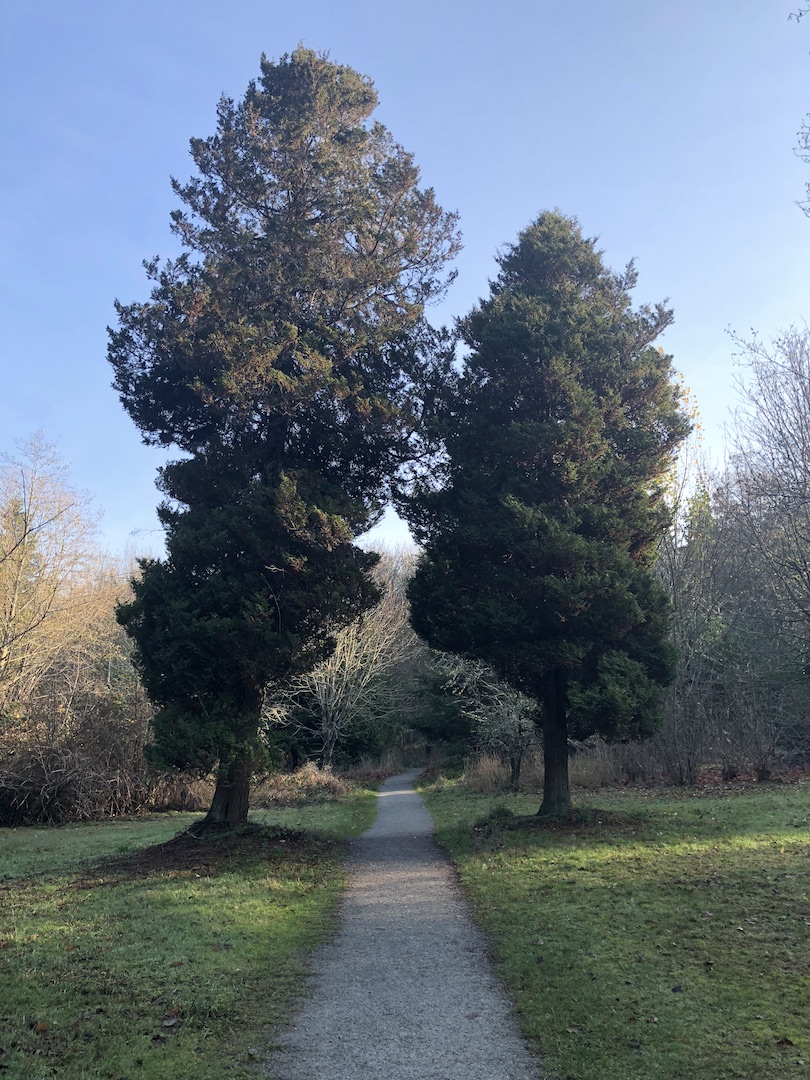 With caffeine in our veins, we went to Discovery Park. Discovery Park is along the shores of Puget Sound in the Magnolia neighborhood. It's the city's largest public park and contains over 11 miles of walking trails! We were lucky enough to have a sunny winter day in the park. Even in December, there was lots of green.

To allow Lessa time to do laundry and grocery shopping, we traded her for Jordan and Jordan brought us to The Museum of Pop Culture, where he had a membership pass. There was so much to see and interact with at the museum! We spent a good chunk of our time at the Jim Henson Exhibition. The thing that suprised me the most about Jim Henson was all of the other things he wanted to do, including a night club. We would've spent more time at the museum. However, we were getting hungry. We grabbed a bite to eat at the Armory in Seattle's Center. We didn't do much else there as it was cold.
We went back to the Pike Place Market, this time finding free parking, to pick up gifts. We didn't spend too much time the second time around as it took us forever to find a parking spot. The goal was to get some flowers for my mom and a hoodie for my sister, which we achieved.
For our last dinner in Seattle, Leslie and I wanted fresh fish, so we traded Jordan for Lessa and went to Chinook's At Salmon Bay. The restaurant was located Seattle's Fishermen's Terminal so we couldn't get much more connected to the ocean than that.
To end the trip, the three of us got a wonderful massage at Elements Massage.
That's it for our Seattle trip! Leslie and I would love to go back again in the summer. We've discussed maybe we would stay in the Downtown area next and focus on things to do in that area. We would definitely go back to the Pike Place Market again, explore more of Seattle Center, and perhaps take a longer hike through Discovery Park.