I walked about five miles today checking out all of the St. Patrick's Day activities happening in Oklahoma City for Uncovering Oklahoma. I had shared my adventures live on Twitter, Instagram, and Facebook so if you missed anything, here's my recap.
First stop: Myriad Gardens.
The most family friendly St. Patrick's Day event award for the day I have to say goes to the Myriad Gardens. There were games, food, and performances. The white dog in the photos is a therapy dog named Apollo. Yes, I petted the doggie. The small dog with hat was named Snickers. Food trucks at the Myriad Gardens included: The Healthy Hippo, Twist Pretzels, and Junction Coffee, which is a coffee bar inside a double-decker bus (I have them slated to be on the Uncovering Oklahoma Weekly show). There was a ton of children's activities, including art and guy building a bird's nest for kids to play in.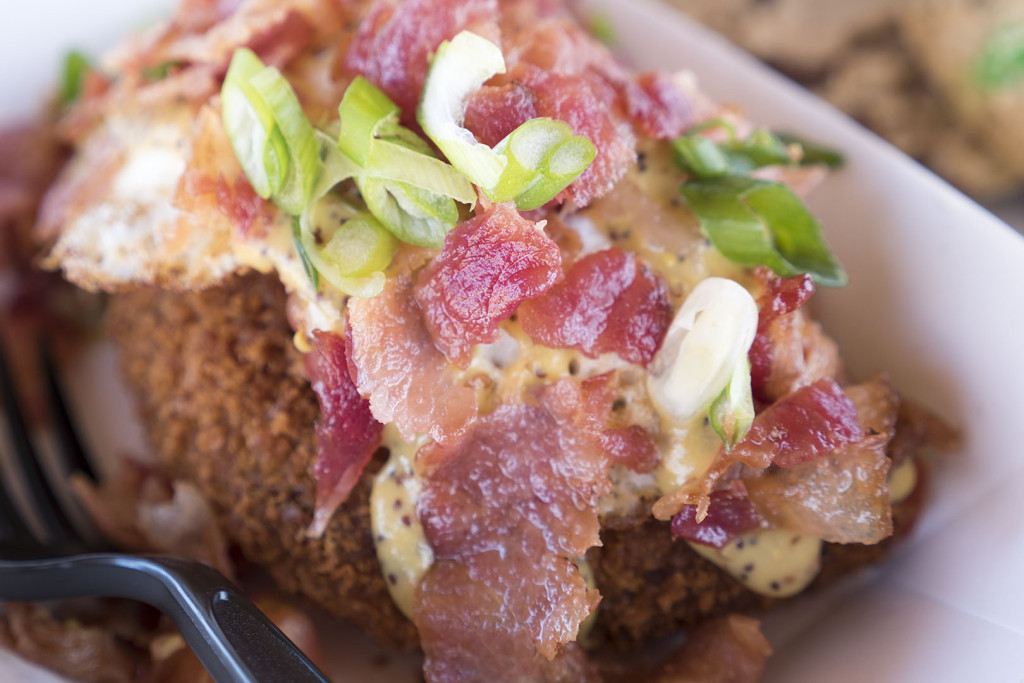 Second Stop: Bleu Garten.
For the holiday, I got lunch from St. Paddy Cakes and some cookies from Pitchfork Kitchen. Yum!

Along the way to Stop Three: Katiebug's
I took this picture of Katiebug's spring break trailer park they had set up next to Bleu Garten. They're an OKC food truck serving natural shaved ice, hot chocolate, and organic artisan marshmallows. They are worth checking out!
Third Stop: McNellie's Block Party.
McNellie's in the Midtown District had a block party for the adults. Opolis Clothing was there selling St. Patrick's Day and OKC themed shirts, which was the only t-shirt vendor I saw today selling St. Patrick's Day themed clothes.
In addition to the block party all of the Midtown Plaza Court shops, like TRADE Men's Wares and The Black Scintilla, were open.
Fourth Stop: Bricktown.
The main attraction at the Bricktown St. Patrick's Block Party was the live music. There were also food trucks along with all of the usual Bricktown activities, like mini-golf, movies, restaurants, bowling, canal rides, and more.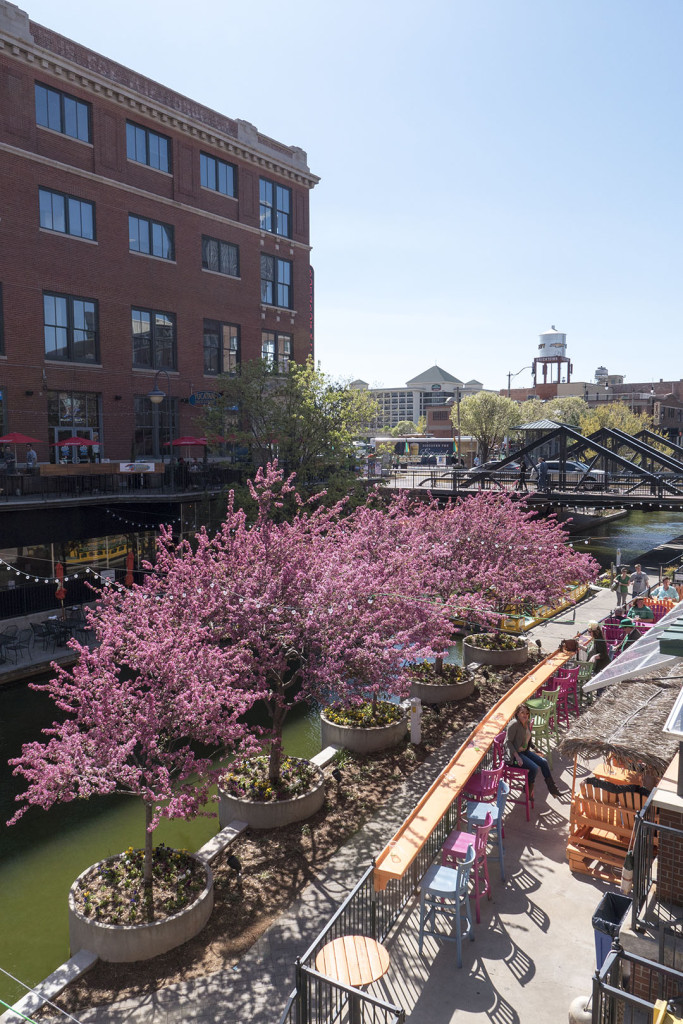 I wandered around Bricktown and took this photo of the canal. Love this pic.
Fifth Stop: Home.
My wife got off work so I came home and meet up with her. We took the dogs for walked first before we headed to Oklahoma City.
Last Stop: Automobile Alley for ShopShop.
Started the ShopHop event, which happens Every Third Thursday in the Automobile Alley District, with dinner at Peloton Wine Bar. My wife and I browsed around the few shops that were open. I bought myself a new t-shirt from SHOP GOOD. It's part of their new spring line of clothes.
After ShopHop, we called it night and rightful so!
I hope you had a great St. Patrick's Day!