Consider visiting the University of Oklahoma in a different light. Take the OU Ghost Tour to learn lore, legend, and other unexplained events about the University of Oklahoma campus. Founder of the this nighttime walking tour, Jeff Provine, talks about the monthly tour, how it got started, and what you can expect.
After the ghost tour, female-fronted indie-rock from the heartland, The Happily Entitled, answers some questions about themselves and their music. Then they introduce the world premiere of their new music video, Friction, which I filmed and directed! The song is from their upcoming EP album.

The music video tells the story of a lovers dreamy quarrel, starting at the end of the battle, going backwards to bed. Lead singer, Mackenzie Pulse, uses her song to call her love, played by drummer, Dustin Fox, back to her in a surreal manner.
This project got started when Mackenzie reached out to me on Uncovering Oklahoma about promoting their upcoming EP album. We have a mutual friend, Jennifer Maynard of Willow Way, which I have featured in both a Tuesday Treat and on a Blanket Fort Music Session. Mackenzie was interested in doing either one of those for the upcoming album release in June. However, I have a policy of not doing Tuesday Treats on things not out yet and because the album won't be out for awhile, I suggested making a music video together. I said I could picture a few scenes for both Friction and Veruca Salt. I offered to meet up, face to face, and talk about some ideas and see if our creative visions/styles would be compatible and offered as a back-up, if our styles didn't mesh up, to do a Blanket Fort Concert.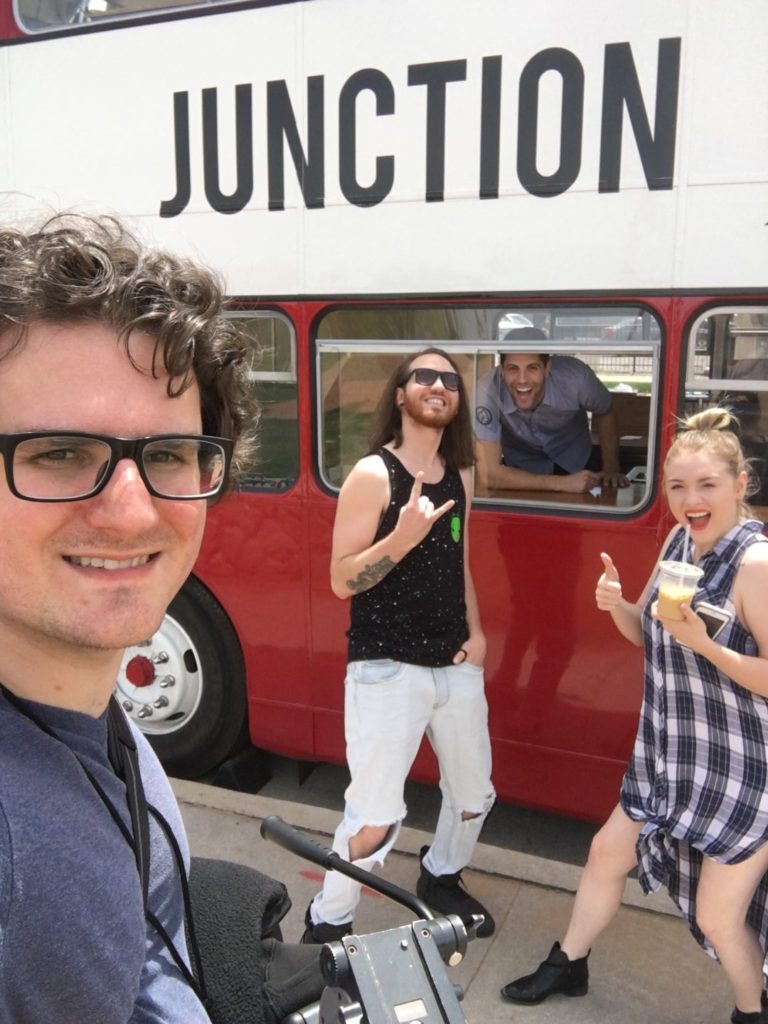 I meet up with Mackenzie and Dustin at Junction Coffee, which is a wonderful coffee shop in a double decker bus. (I did this video about Junction Coffee if you want to get to know them.) I pitched them the idea a story-based music video, but the story was told through backwards slow-motion and they liked it. There was good vibes between us.
I meet with them a week later with a laid out idea of a guy journeying to fright his girlfriend's darkness. We brainstormed some scenes and did some production planning for the video.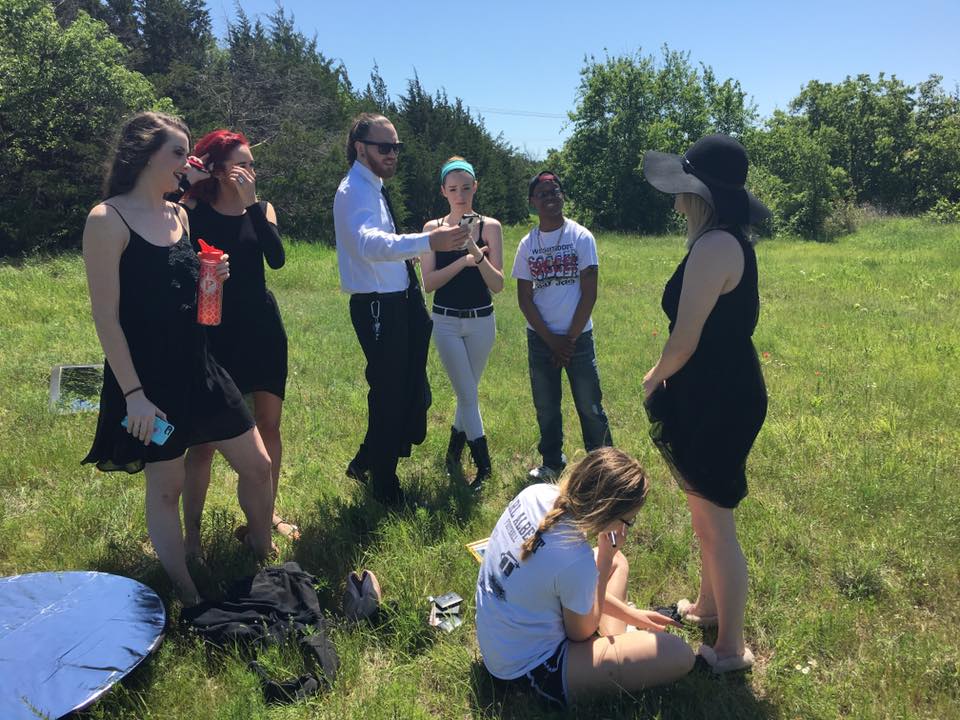 On Friday, May 13 we shot the music video. We started the outdoor battle scene first around 11am at Sutton Wilderness in Norman. Originally, Dustin was supposed to defeat his girlfriend's darkness, but my wife suggested that the fight end in a draw, which was what we went with. We all liked the draw idea much better.
It took us awhile to get rolling, but once we got that first shot done, which was of the two meeting and the dancers dancing between them, the rest of the day flowed well. I fostered a creative collaborative day and invited everyone to suggest shots as we traveled from location to location, which members of the team did, like with the scene of the dancers in the forest. We just went from one spot to the next, filming a scene, and moving along. It very chill shoot with a great small group of people. We finished shooting around 5pm.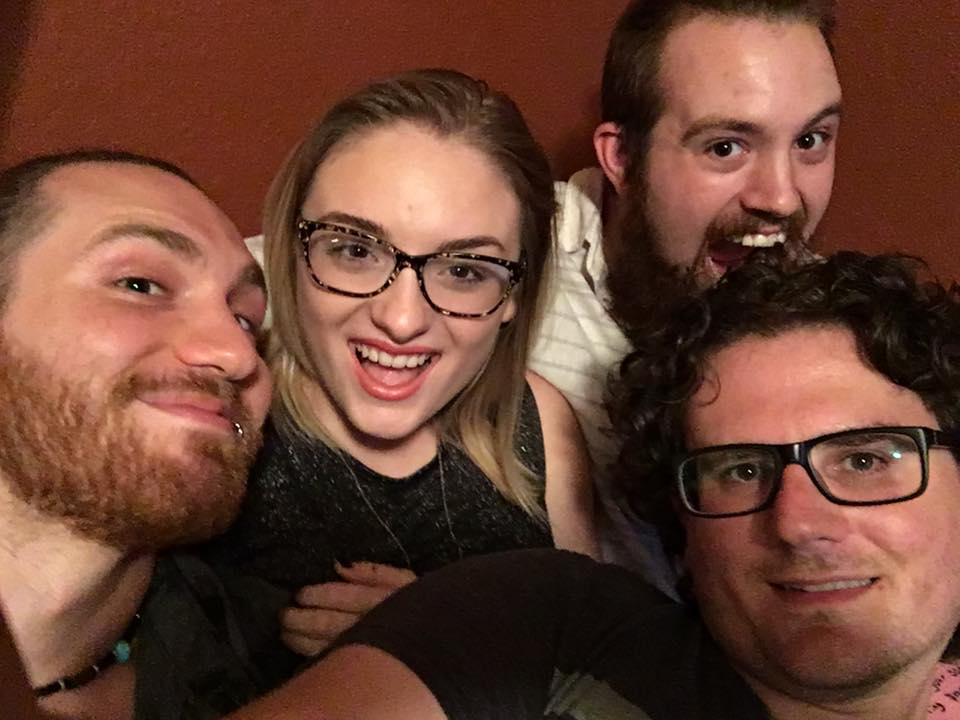 I finished a first draft of the video and had Mackenzie and Dustin watch it and make changes. I had wanted to finish it then and do a band interview, but we both didn't have the time that day. This worked out for us because I showed my wife the music video the next day and made some improvements. I meet with the band again, this time Chris had joined us. I showed them the new cut of the video and we didn't make any changes! After that, we filmed the interview segment.
I'm really proud of Friction. This was my first proper music video in ages, with the last being Twinprov's Deathly Hallows Rap (Dirty Harry Potter), which I technically consider a concert music video. Friction is my first story music video. Let's go with that definition.
I hope you enjoy the videos! Right now, I'm not in talks with anyone about shooting another music video, but if it happens, I will let you know.