The Exchange on Film Row harkens back to the original purpose of Film Row, which was when creative people would exchange movies in the region. The Exchange embodies that original spirit by exchanging new music, goods, and ideas from creators in the community. Douglas Sorocco, Chelsey Cope, and Graham Colton talk about the monthly festival and what people can expect.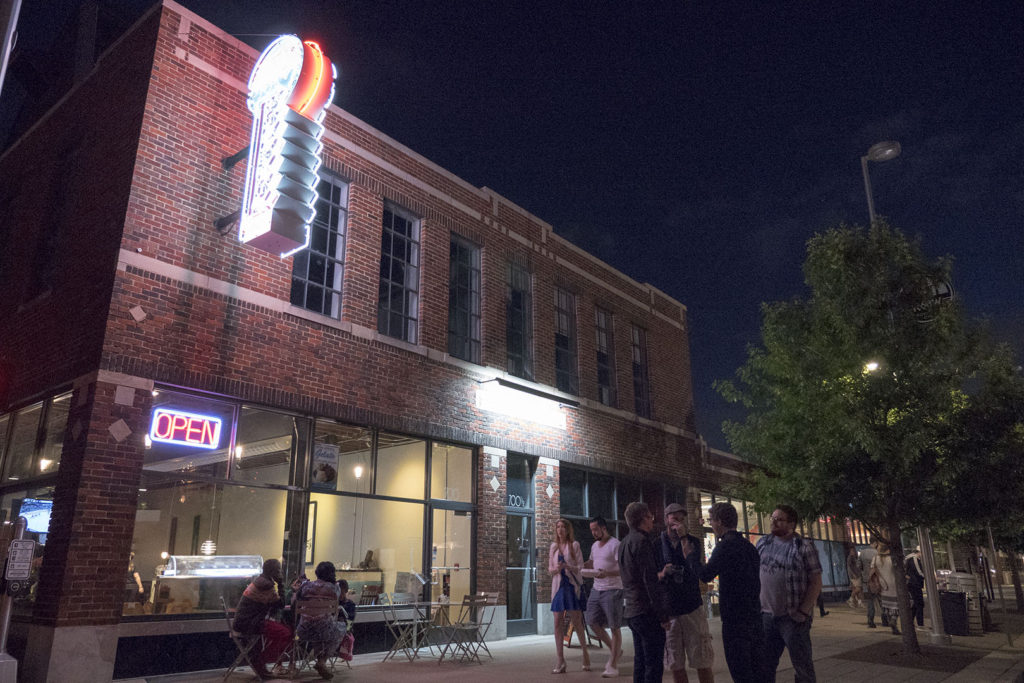 The festival will feature a line-up of live local music each month, highlighting the wide array of talented musicians in the state. In addition, The Exchange on Film Row will feature a children's activity area and opportunities to enjoy the art spaces, restaurants and businesses that populate the historic district. The Exchange on Film Row will take place on the third Friday of each month, May through October, centered at the corner of Sheridan and Lee Avenues.
For this video, I did a special themed title credit sequence, where every clip featured was taken in the Film Row district, including newer places like the 21c Hotel Museum and Flashback Retro Pub.

This week's video was going to feature a second half segment on some other businesses in the Film Row. However, it was cut out for quality reasons. I had some interviews I did with NOIR and The Okay See when I was working on District Up!, but when I did those interviews, it was more about their district and less about them, so I didn't have much material to work with. I plan to interview them again, focusing on them, in the future.
Now, to get to work on next week's video.