Coinciding with Oklahoma City Museum of Art's exhibition opening of "Kehinde Wiley: A New Republic," this week's art focused video gets to know the city's art museum. The Museum's collection covers a period of five centuries with highlights in European and American art from the 19th and 20th centuries, a growing collection of contemporary art and one of the world's largest public collections of glass sculpture by Dale Chihuly. The Museum boasts the region's premier repertory cinema, which screens the finest international, independent and classic films, and is home to the Museum School, which offers classes for students of all ages as well as art camps for children. Amenities include the Museum Store, a roof terrace, and the Museum Cafe, a full-service restaurant, offering lunch, dinner, Sunday brunch, afternoon tea, a full bar and catering services.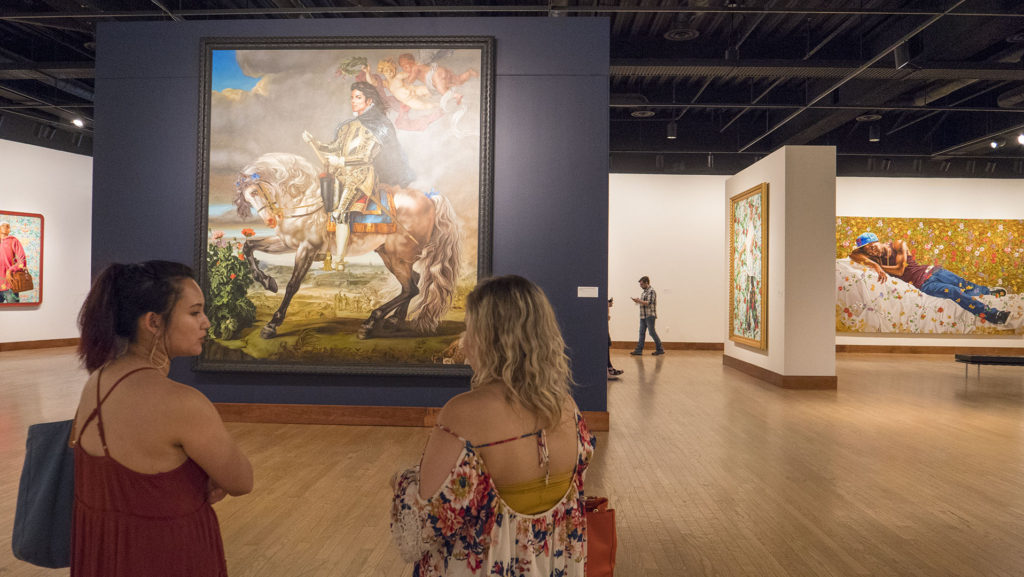 The Oklahoma City Museum of Art will host the exhibition Kehinde Wiley's works from June 17 to September 10, 2017. "A New Republic" presents an overview of the artist's career including over 50 of his oil paintings, stained glass and sculpture. The exhibition highlights the range of Wiley's production, starting with examples of early paintings executed around the time of his 2001 residency at the Studio Museum in Harlem. These figurative canvases of African-American men, inspired by Wiley's observation of street life in Harlem, mark the beginning of his focused exploration of the male figure.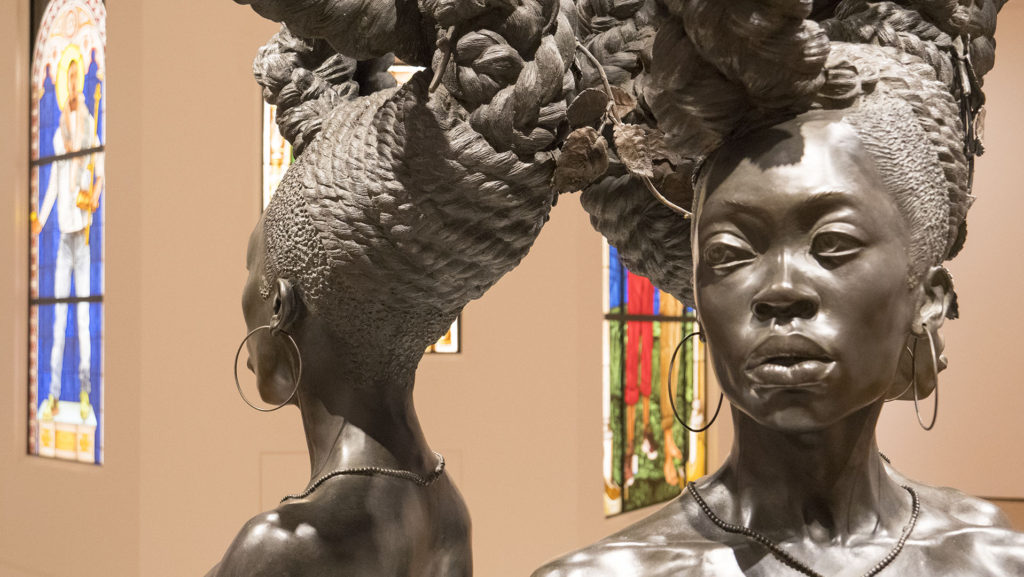 The exhibition continues with Wiley's experimentation in referencing specific paintings by renowned masters such as Titian, Van Dyke, Ingres and Manet. Works such as "Napoleon Leading the Army over the Alps," "Portrait of a Venetian Ambassador, Aged 59, II," "Colonel Platoff on his Charger" and "Equestrian Portrait of King Philip II (Michael Jackson)" directly reference paintings of a similar name. The exhibition resumes in the Museum's third-floor galleries with Wiley's "World Stage" series. Beginning in 2006, Wiley opened a satellite studio in Beijing and began street casting international subjects. The "World Stage" series includes subjects from Brazil, China, Israel, France, Haiti, Jamaica, Lagos and Dakar and Sri Lanka.
On Wednesday, the museum hosted a VIP artist talk, which I was hired to film on behalf of the museum. When the museum approves it and uploads it to their YouTube page, I'll be sure to share it. The talk goes into great depth about the stories and meaning behind his work.
---
Thank you to our supporters on Patreon for helping make this video possible! Throughout the month of June, I've been doing videos on art galleries. Watch the previous one on Current Studio.