Happy Holidays!
As a special present for you, here's a music video Jarvix and I made together for the season! Holiday Cards is an original song about trying to find that perfect card to send to a special someone. The video was filmed entirely in Oklahoma City, Oklahoma, shot on a Panasonic GH5, and edited on a Mac Book Pro with Final Cut Pro X.
If you want to download the song, it's available on Jarvix's Bandcamp.
Here are the lyrics:
---
All the lights are up
In the city that I love
The air is peppermint
All my season's greetings
To my friends and family have been
Written, sealed, and sent
All but yours
Not yours
Greeting cards can be
So disingenuous, I don't
Want to phone it in
You've been so important
The past dozen months that I don't
Know where to begin
Oh, with you
It's true
When you speak
From the heart
All contrivance
Fades away
For release
Is an art
Share yourself
This holiday
I've been on the hunt
For the words that say exactly
What I want to say
Got to find the message
To articulate my feelings
And not be cliche
Oh, with you
With you
When you speak
From the heart
All contrivance
Fades away
For release
Is an art
Share yourself
This holiday
When I speak
From the heart
All contrivance
Fades away
For release
Is an art
I'm gonna share myself
This holiday
---
Now, for the behind the scenes story.
Back in October, I was itching to film a music video as I hadn't done one at all this year. (The last one was Friction by The Happily Entitled, which the band has broken up since then.) I thought, perhaps I could find someone to make an original holiday song, which I'm going to blame Fowler VW Blackwatch Christmas albums for that inspiration.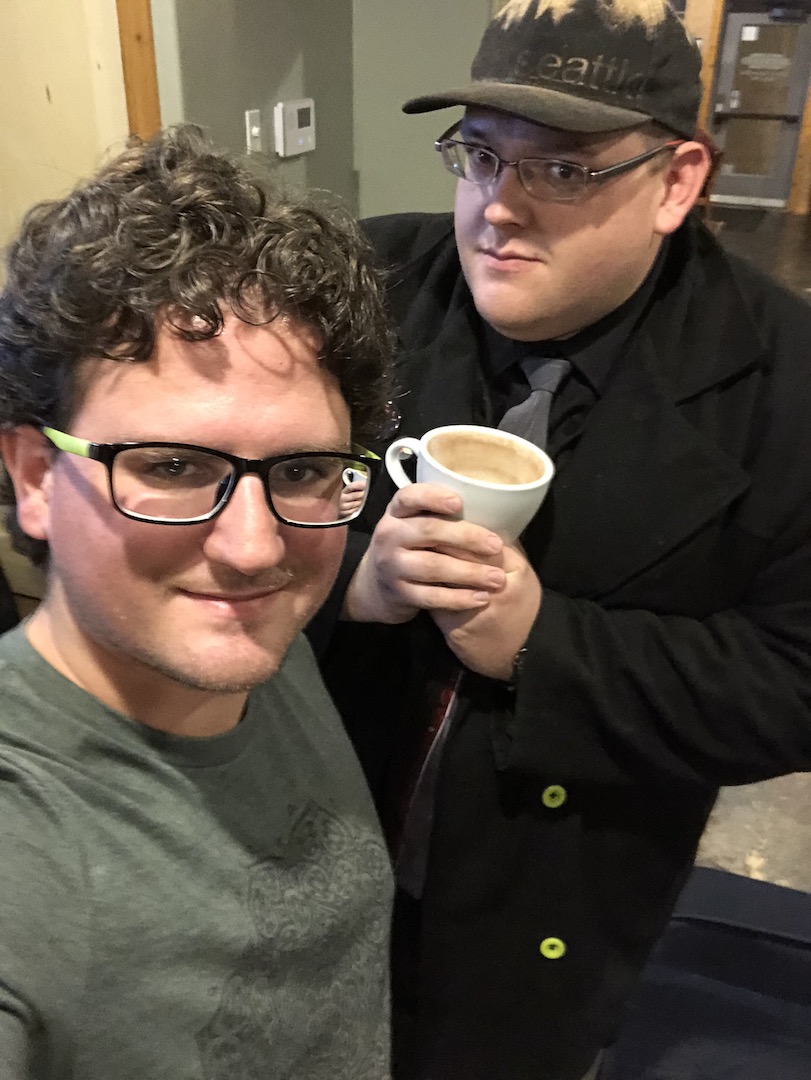 I reached out to Jarvix and we met up on November 6th at Classen Coffee Company where we brainstormed the idea for Holiday Cards. If I'm remembering correctly, my suggestion was for a song that could show off Downtown in December and would about a unique subject. We also talked about things we wanted to do for the video. One idea was he would be chasing the card and it would teleport him in time and space around the city. Jarvix used our conversation as inspiration to write and record the song. I'm not a songwriter. That was all him. He sent me a work-in-progress version on November 23 and I loved it!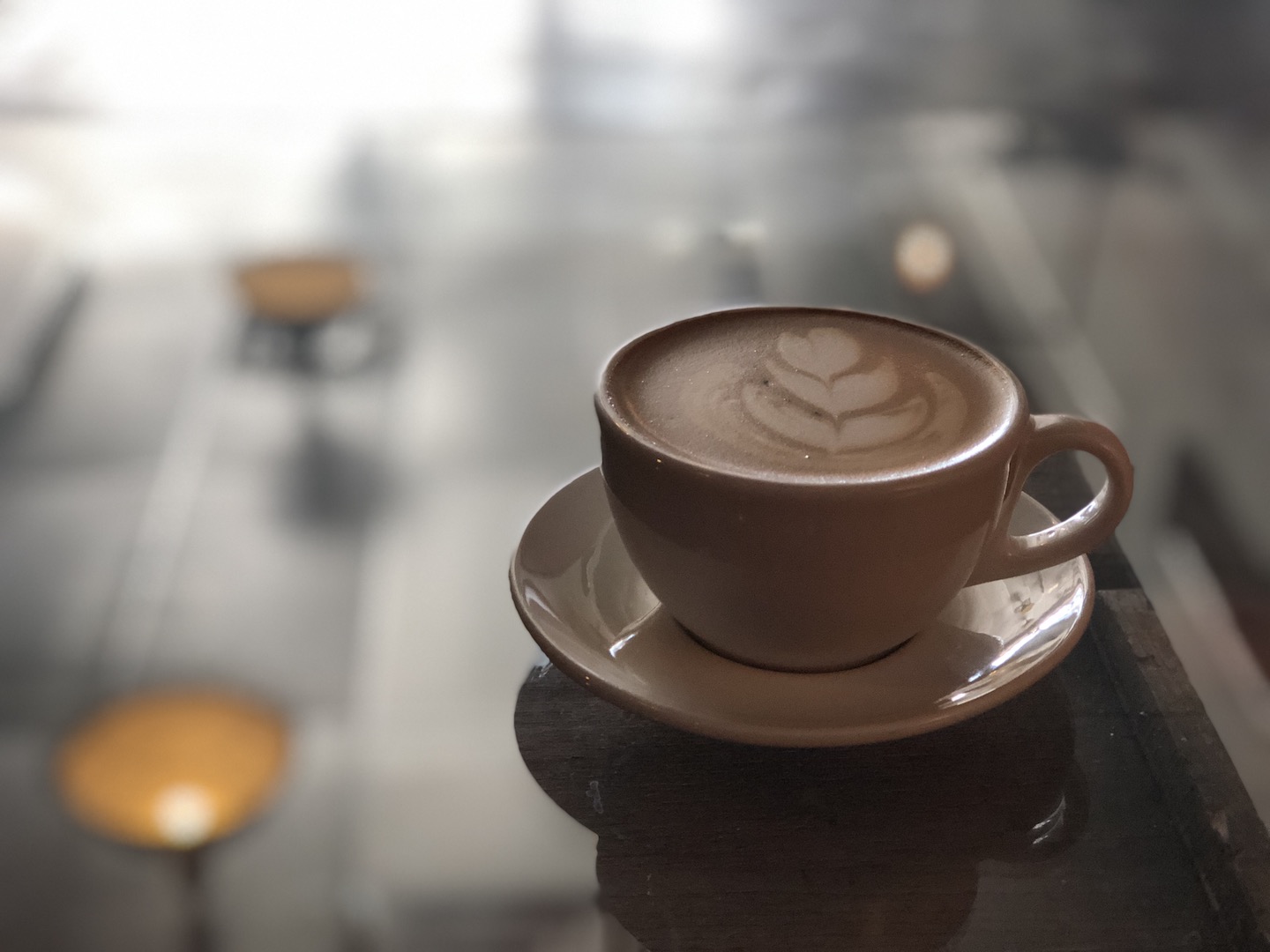 Then on Saturday, December 16th we met up at District House to plan out the music video. During our first meeting, we had discussed some ideas for the video, but it was at District House where we decided where to film at, the plot device of going through doors to find the card, and having it end where the perfect card was inside him the whole time. We thought the ending was very Wizard of Oz.
And then we went out to film it that day!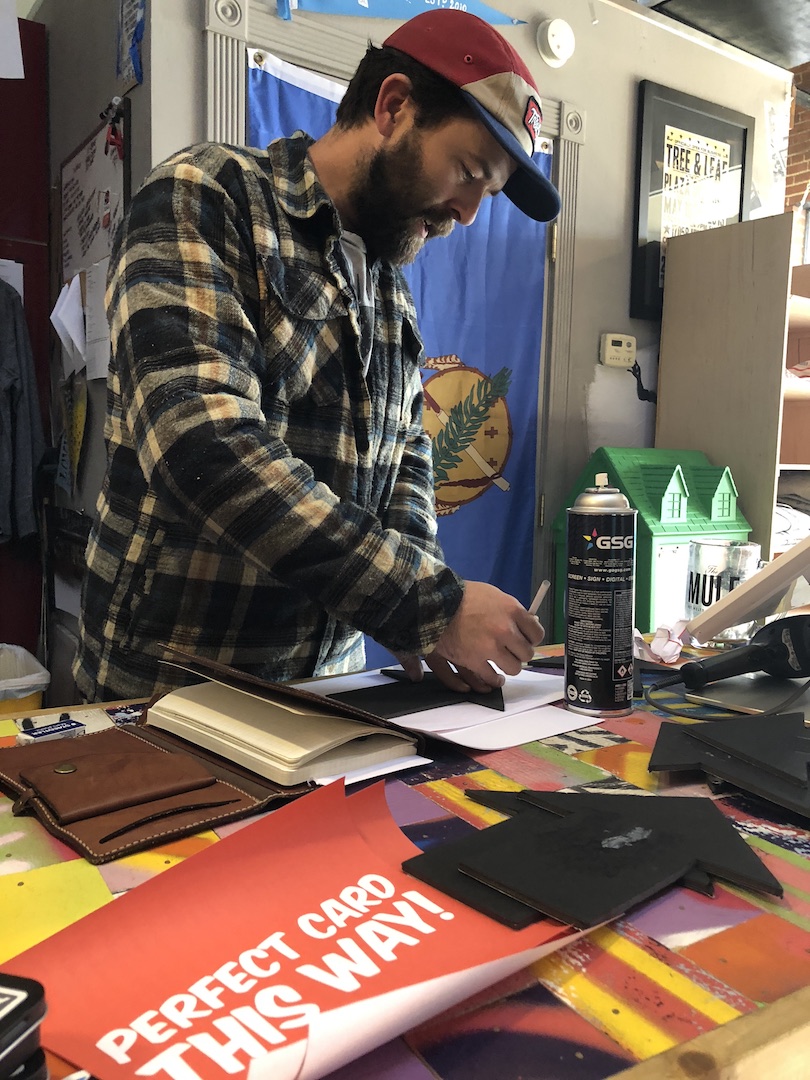 We stopped by Tree and Leaf Clothing to see if Dusty was there and would be willing to help with the signs that you see in the video. Huge thanks to him for helping us out on the spot! We had first tried to visit Lindsey at Collected Thread for the sign, but she was at the pop-up shops. I knew Dusty was also an artist and I'm glad we got him. The sign was important to tell the story.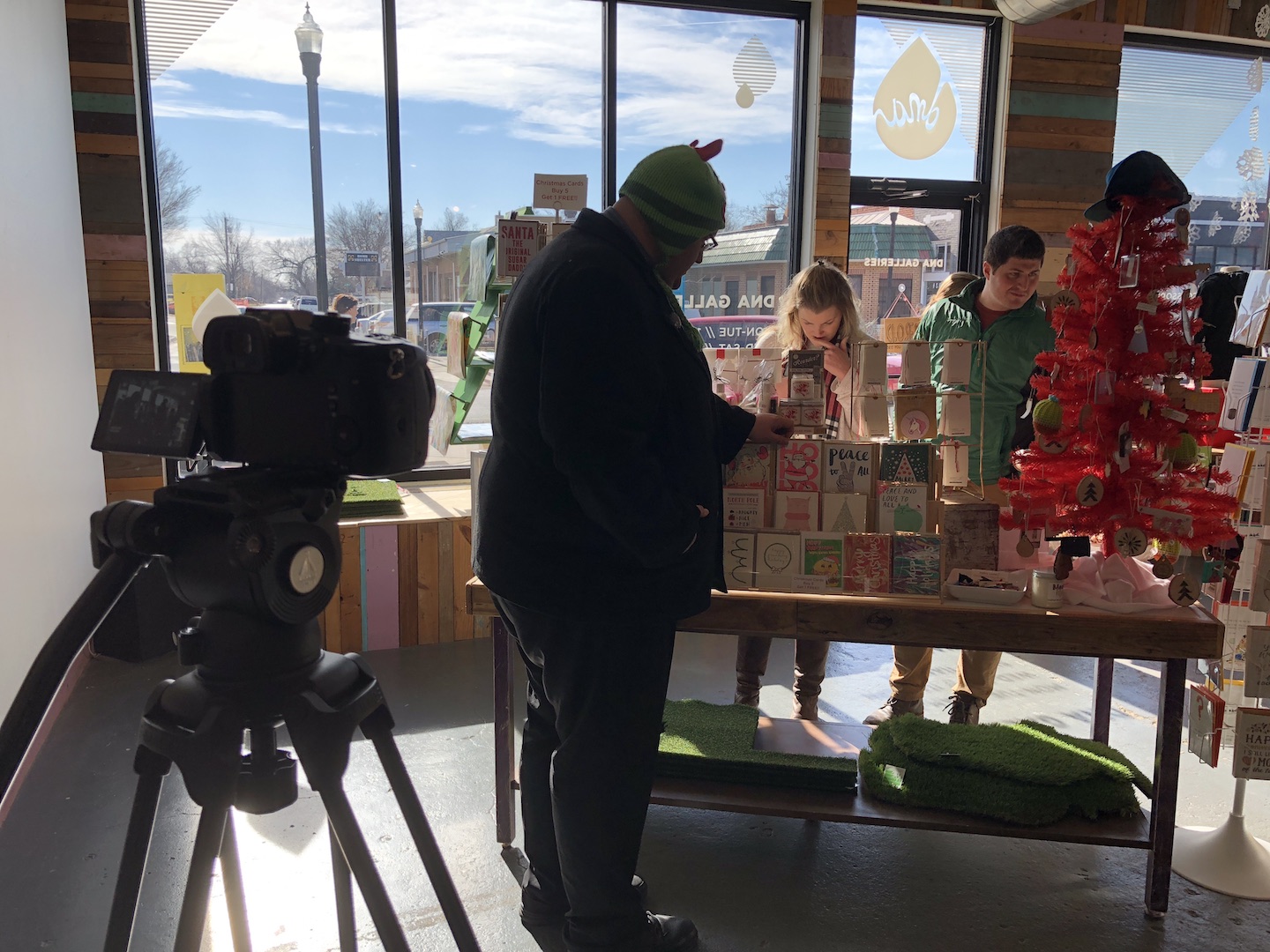 From there, we went next door to DNA Galleries to film that scene. We made this music video guerilla style, asking for permission on the spot, working each location as quickly as possible, and coming up with shot ideas as we went along. It was just him and me. After DNA Galleries, we went to the Holiday Pop-Up Shops in Midtown, Plenty Mercantile in Automobile Alley, Red Earth (but they were closed), Myriad Gardens, and finally, Bricktown. Everything went rather smoothly with the only hiccups being the sign and Red Earth being closed.
On Monday, December 18th, Jarvix sent me the final version of the song at 2 am and I spent the day editing the video. As I was first laying out all of the footage on the timeline, the video came up way too short to the song. I went back, added b-roll clips to show what Jarvix was looking at when he came out of the doors, and extended scenes the best I could. I still missed the end mark. Then I came up with the idea to show flashback scenes of past holiday memories when he was typing the letter, which are clips I filmed for Uncovering Oklahoma last year. The song finally ended with him typing away, however, with the fast beat of that ending section, just having him typing wasn't working for me and that's when I decided to do the splice jumps of more holiday memories. The flashback scenes and the coloring of the music video weren't thought of in advice.
As you can tell, we did this whole project by the seat of pants to get it done in time. We're both happy with how well everything turned out in the end and we hope you enjoyed it too.