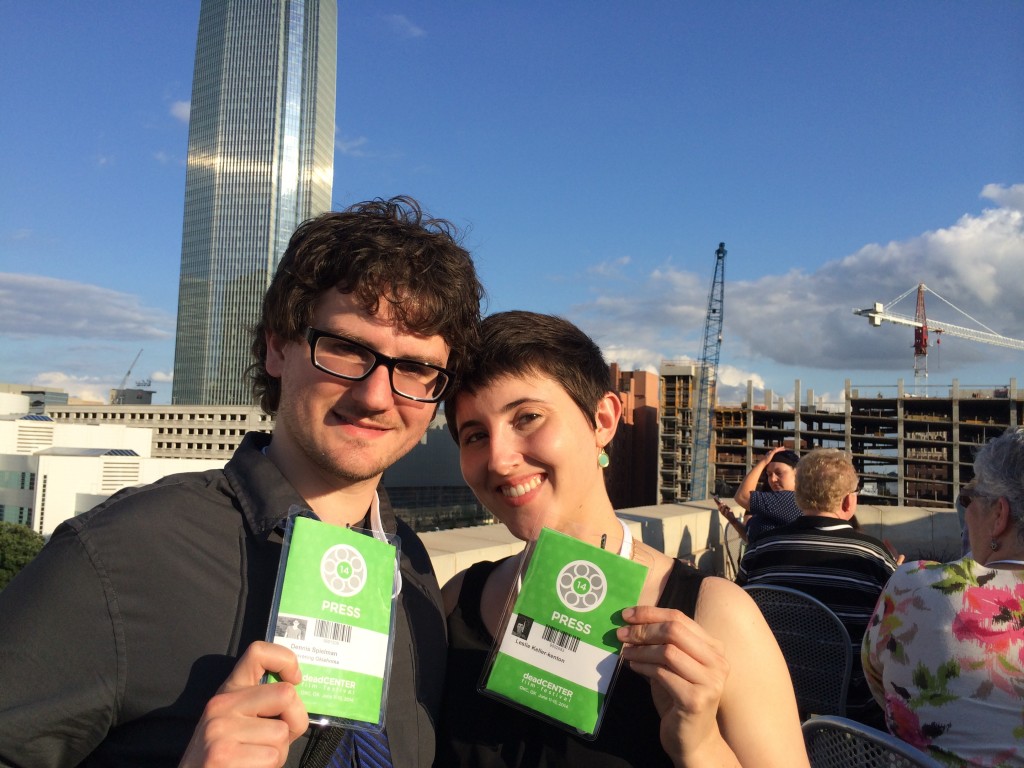 Recently I got to do one of the 14 Things I want to do in Oklahoma in 2014 when I went to the deadCENTER Film Festival. Due to work, I only attended the opening night party on Thursday and on Sunday saw the features I wanted to see: The Posthuman Project, Army of Frankensteins, and Rough Cut.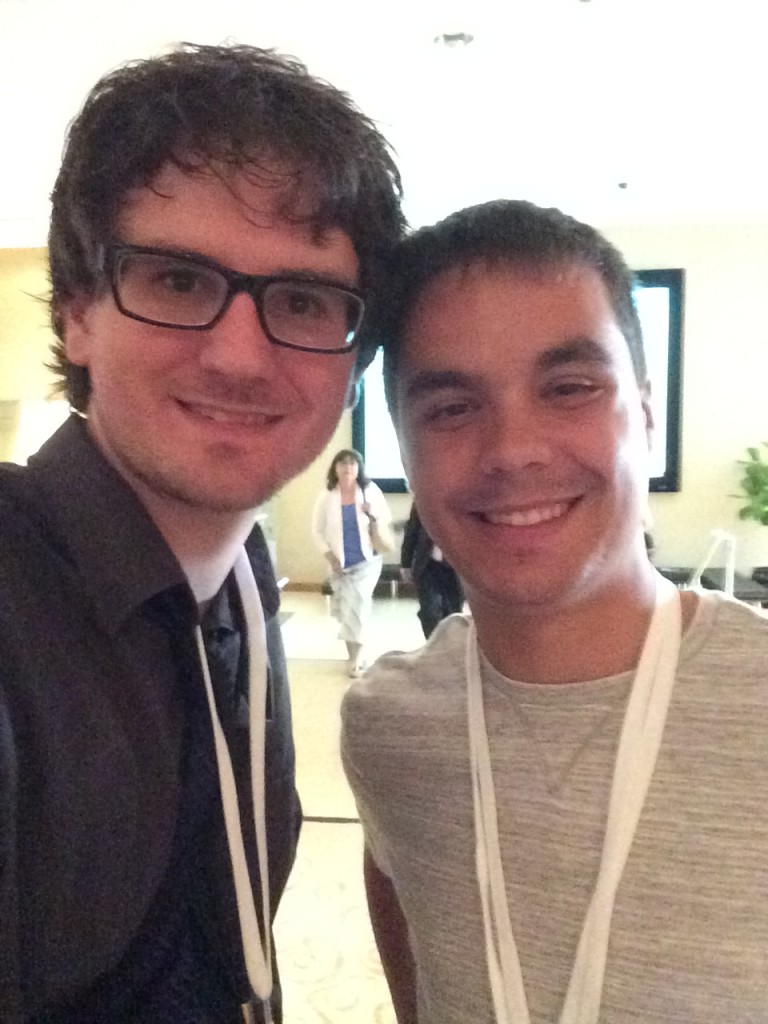 While waiting in line to get my press passes, I met with filmmaker Bunee Tomlinson who I had interviewed about Hana, his short movie at the festival. We took the above selfie together. I posted it on Twitter, tagging deadCENTER, and after a few minutes the tweet showed up on a large TV screen displaying tweets about the festival.

I got to do this brief on-the-spot interview with some of the crew behind Rough Cut during the opening night party.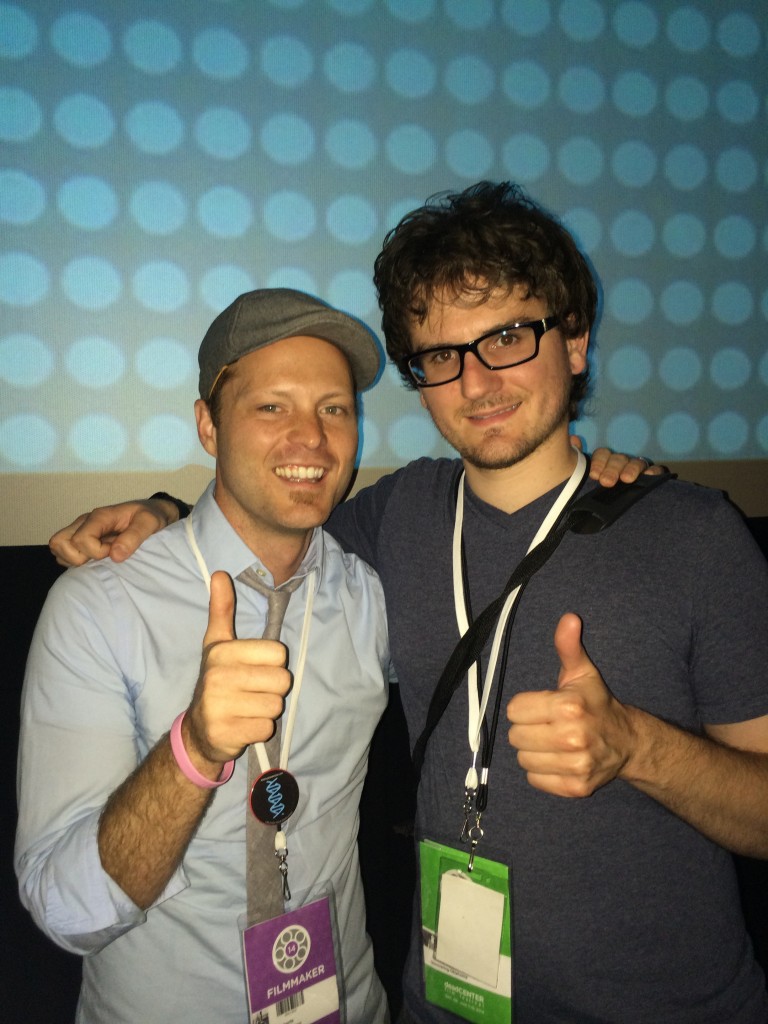 Met with Kyle Roberts after the showing of The Post Human Project. Read his Q&A here.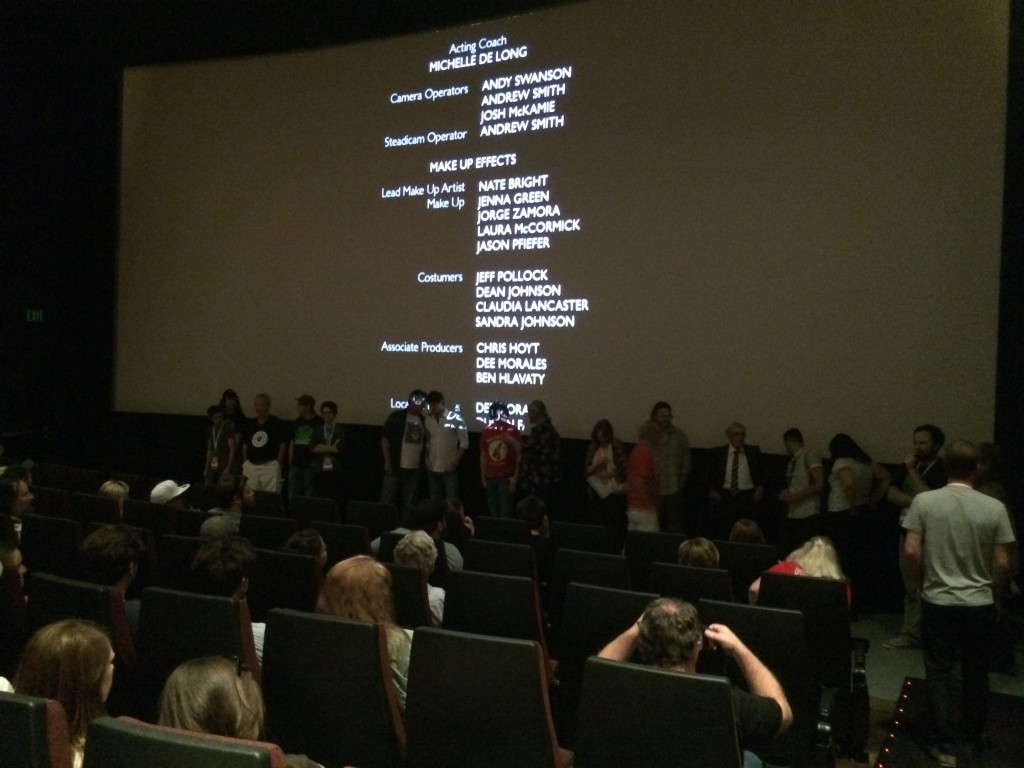 Picture with the cast and crew of Army of Frankensteins standing up after the movie to do a Q&A with the audience.
While I'm not going to write in-depth reviews, I will say I enjoyed each of them and I look forward to next year's festival.