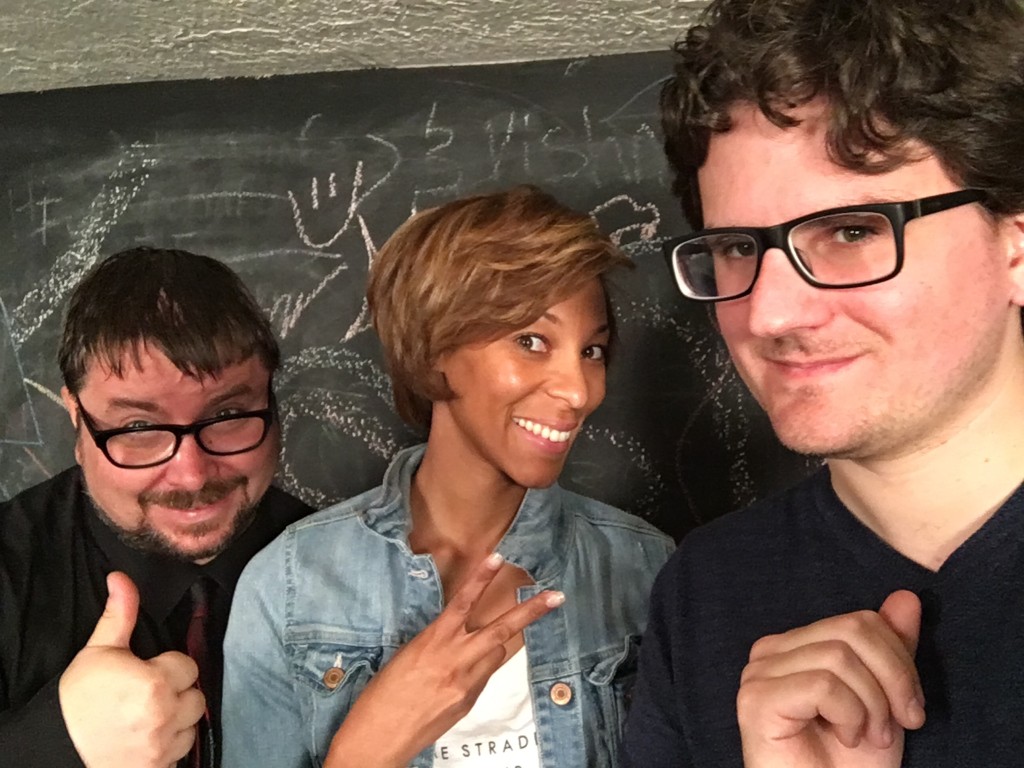 Tonight I just filmed the first episode for the new Uncovering Oklahoma Weekly show! I'm describing the show as a mix of The Late Show with Stephen Colbert and Comedy Bang Bang as a local YouTube show. It's going to be a fun show.
Joining me was my musical sidekick, John McGuru, and the show's guest, Paulette of Fat Nikki Food Tours. The Fat Nikki Food Tours is a food tour company in Oklahoma City where people get to tour a few restaurants' food. Playing with the theme of tours and alter egos, we did a "tour" of microwave cooking. We had a fantabulous time.
Throughout the evening, Paulette did recorded behind the scenes live on Periscope. If you missed it, here's the first video on set with us, hyping up the episode. In this video we've just finished the interview segment. Finally, after we finished, we did this final video.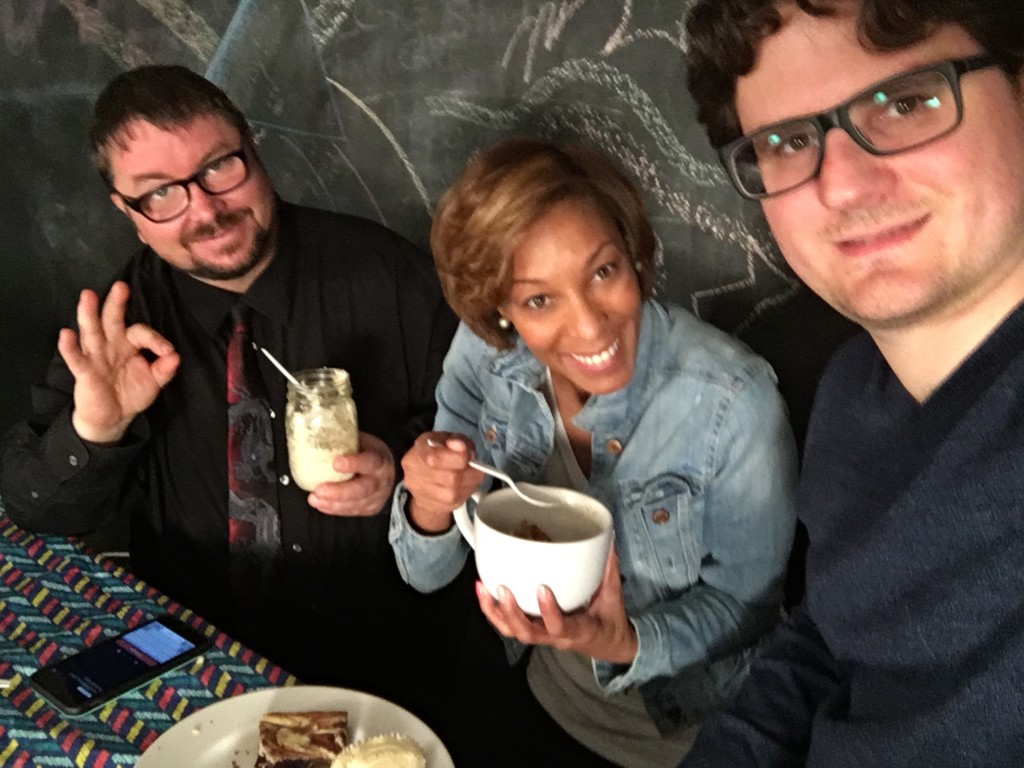 I can't wait to show you the episode! Uncovering Oklahoma Weekly will premiere in November! Stay tuned!