Two of the area's biggest festival, the Festival of the Arts and the Norman Music Festival, have passed. Actually, last week was jammed packed with stuff. For the festivals, this year, the weather was amazing. The Festival of the Arts only got rained out on one day, while last year the weather was just awful. I even got a little sunburnt at the music festival.
I had a great time at both festivals. For the arts festival, I filmed several local artist shout-outs. I even volunteered for a few hours there on Sunday. Then for the Norman Music Festival, I filmed b-roll on Thursday and Saturday. Thursday was interesting because it was the first time they did an outdoor stage that day, so it was busier than past years. On Friday, we had a date night at the arts festival, but on Saturday I was back at the music festival from Noon to 11 pm doing my press thing. I filmed the entirety of Jarvix's main stage set for him, which you can watch below.
Before I went to the festival on Saturday, I was taking a shower when I was like, "I should I film interviews where bands interview bands. I got the technology to do that now." When I did my Deep Deuce Pub Crawl video, I had this sound setup that worked well in the noisy environments and it worked great at the festival, even with a stage playing in the background. Because it was a last minute idea and I was doing a man-on-the-street on the spot thing, there wasn't as much diversity as I would've liked to showcase, but the interviews were still great. Watch that video on Uncovering Oklahoma. I've also released the uncut interviews here on Patreon.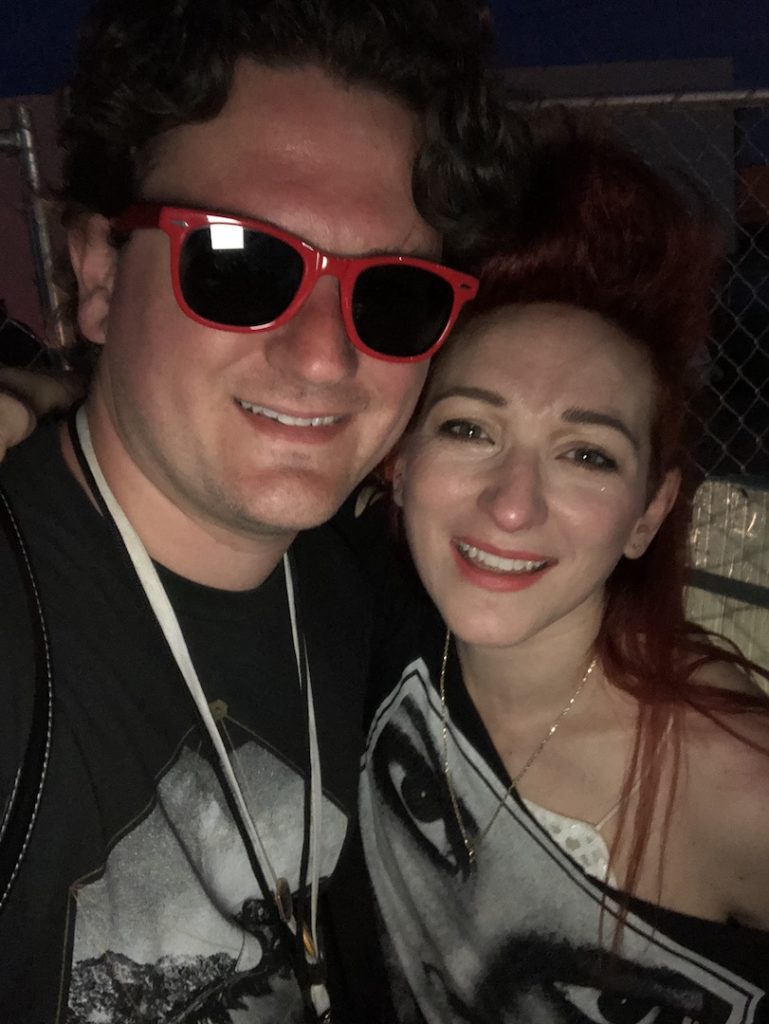 I want to wrap this story up by talking about My Brightest Diamond, who was one of the headliners at the Norman Music Festival. She was a major source of inspiration to my first fictional book I published a few years ago, The Crashing of Heaven and Hell. She was such an inspiration, I even dedicated the book to her. So of course, I wanted to give her a copy and personally thank her. I was lucky enough to meet her and talk to her for a bit. She was so nice and I'm so thankful she took the time to hang out with me. She said she would read it while on tour, so I hope she does like it.
On the subject of meeting your heroes, my friend, Jarvix, also got to meet Tune-Yards, who was was a major inspiration for him. You can read this article in the Oklahoma Gazette about his journey.
A final shoutout to my superstar supporter, Revolve Productions over on Patreon.