The Red Earth Festival is held each year at the Cox Convention Center in Downtown Oklahoma City next to the Myriad Botanical Gardens at the intersection of Broadway and Sheridan.
Start your Friday by experiencing what has been referred to as "America's Most Unique Parade" as hundreds of participants including tribal leaders, princesses, floats, Veterans Groups, and drum groups circle the beautifully-landscaped Myriad Botanical Gardens to celebrate the opening of the festival.
Native artists travel from across the country to participate in the prestigious Red Earth Juried Art Market. Red Earth attracts America's best Native artists who fill the climate-controlled Cox Convention Center Exhibition Hall in the heart of Oklahoma's Capitol City.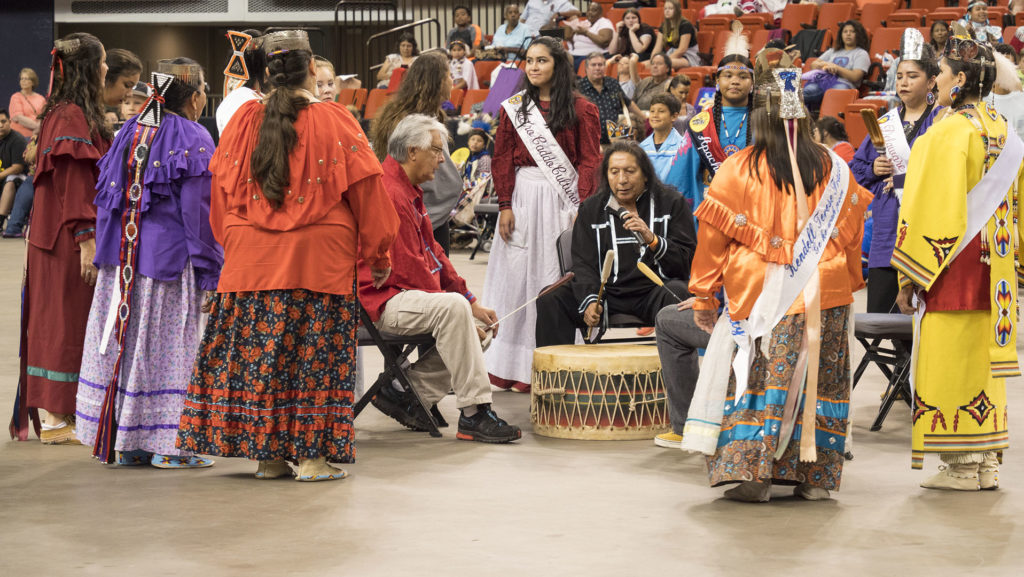 On Saturday and Sunday, The Red Earth Pow Wow features hundreds of dancers in full tribal regalia as the fill the Convention Center Arena during exciting competitions and exhibition dances.
The Red Earth Festival will take place on June 8-10, 2018.