Dive into the thrilling world of horror-themed ice cream with James Mikowski, the owner of The Ice Crematory in Norman, Oklahoma. In this interview, James shares how he and his wife, both avid horror movie enthusiasts, came up with the chilling idea of blending their love for horror and ice cream. The shop's decor features spooky elements from their former home in Long Island, New York. The Ice Crematory is known for its creatively named and delectable ice cream flavors, such as the crowd-favorite "Boogeyman," which features Cookie Crisp cereal, Nilla wafers, OREOs, cookie dough, and marshmallow drizzle. Another popular flavor is the "Wednesday Addams," with its dark cherries, dark chocolate, chocolate sprinkles, and raspberry drizzle.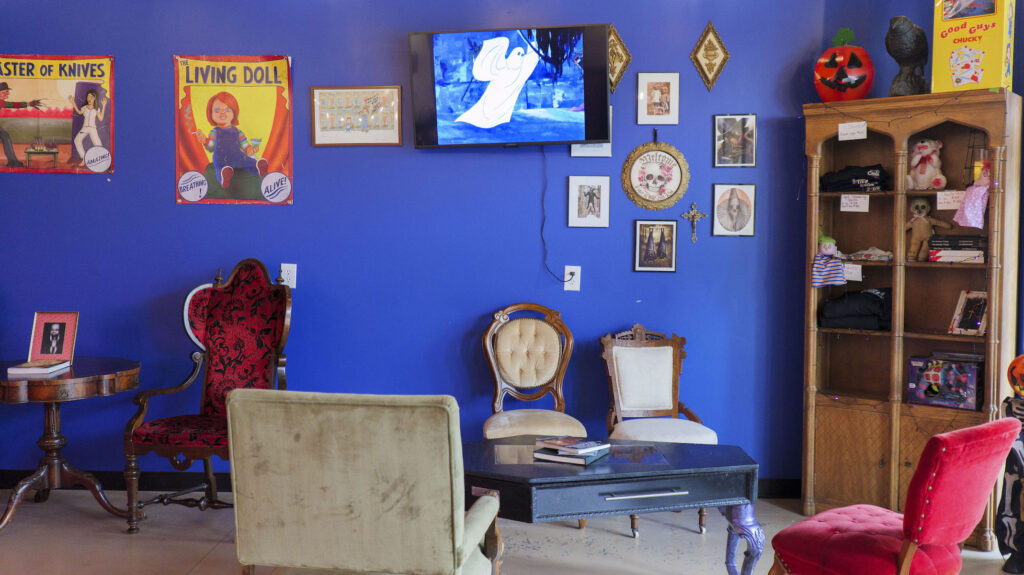 At The Ice Crematory, customers can choose from chocolate and vanilla ice cream bases, and mix in a plethora of treats, including homemade cheesecake and candy bars. They also offer non-dairy and lactose-free options, accommodating various dietary needs. For those looking for something special, they can reach out to The Ice Crematory on Facebook to place custom orders.
---
You can watch the next episode about a small-town bistro with an arcade two weeks early by subscribing to The Show Starts Now. Your support will help me continue this series and create more content. Special thanks to my superstar supporters on Patreon: Revovle Productions, The Keller-Kenton Family, and Christopher Lloyd.