Many drivers along I-35 in Oklahoma City have seen a strange, crooked building and wondered what it was. People have guessed everything from a daycare to an art gallery, a contractor's revenge, an insurance agency, to just someone's house.
The answer: a seafood restaurant called Poe Bouyz House.
I first shared the new back in February. My wife and I were on our way to an art opening at Science Museum Oklahoma when we spotted someone working on it. Curious to know about the building, I turned around and asked. The news went viral and blew up my Facebook feed. I had to turn off notifications. I then tried to get in touch with the owner to do a story for Uncovering Oklahoma, which at the time he declined as he wasn't ready to talk about it. Yesterday, I got a call inviting me to tour Poe Bouyz House.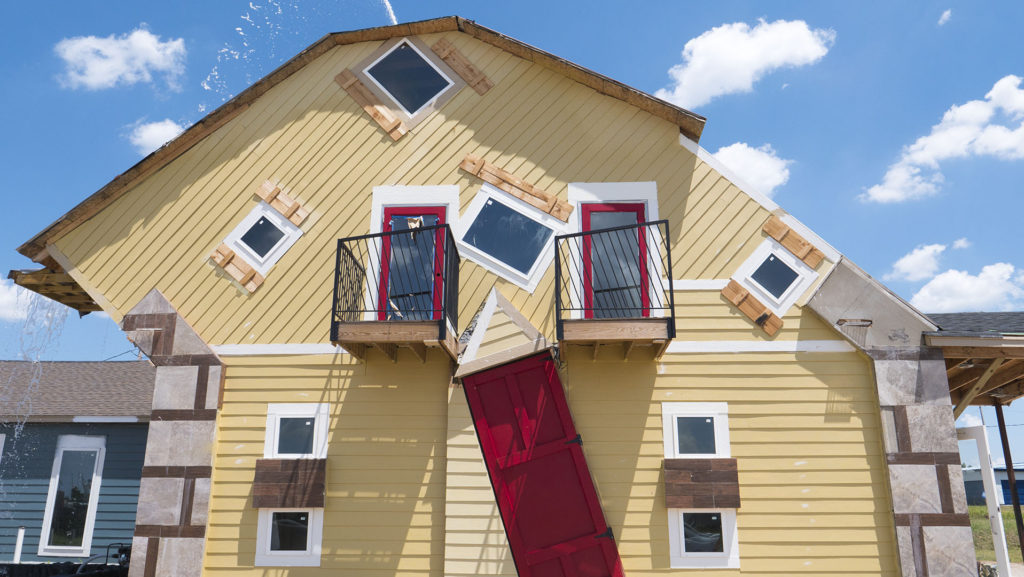 The owner and builder, Tony Howard, started construction back in April 2015. Poe Bouyz House has been a passion project for him, working on it bit by bit whenever he had extra time and money to invest. He's taken his time with the restaurant so when it opens, he won't have a huge debt to some bank and be worrying about his bottom line.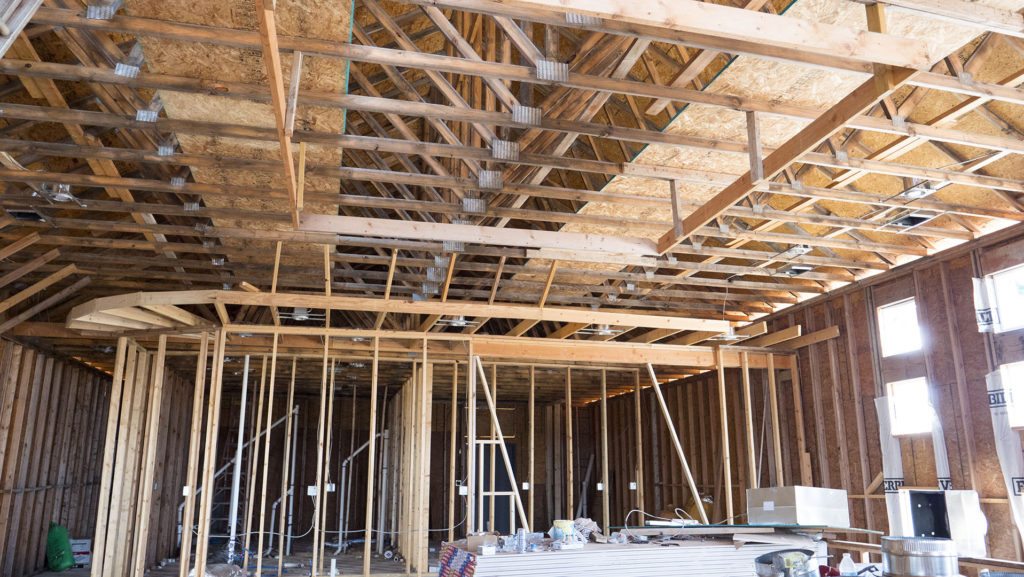 My original guess of the building being an art gallery wasn't far off. During my one-on-one tour with Tony, he shared details of a Vegas style decor complete with a 3D underwater painting on the floor, a VIP area upstairs, and a bar surrounded by a waterfall. Poe Bouyz House also features a rooftop waterfall, which to both of our knowledge, is the only waterfall on a roof in the state and perhaps the country. He said people have thought the building sprung a leak when he turns on his waterfall.
Tony is hoping to open Poe Bouyz House in October. He wishes to allow people to enjoy the patio seating before the weather gets cold.
For more details about Poe Bouyz House, including the story behind the theme and the food offerings, watch the sneak peek video tour.
A special thanks to my supporters on Patreon for helping make this video possible! Watch my previous video on an actual art gallery, Oklahoma Contemporary, and the teaser trailer for my upcoming documentary, Inviting Art.